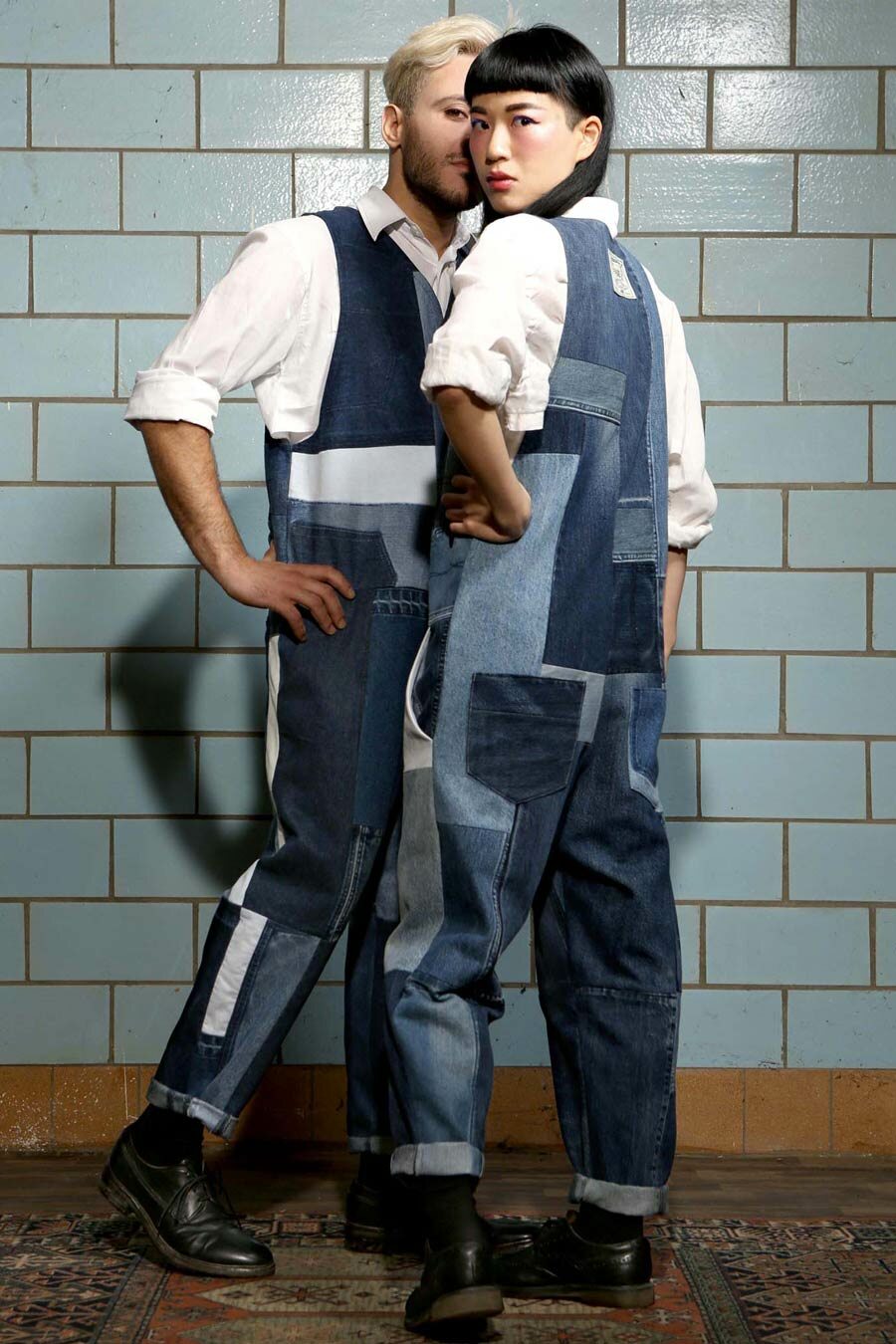 Launched in Paris in 2021 by four freshly graduated Italians, it gathers only on its website the collections of designers who "transform second hand fabrics, unsold stocks and production waste into unique products", says its website.
Revibe, which works with 120 designers, offers more than 1,600 pieces on its e-shop, with regular product updates. "New selections are updated every four days and then appear in our 'new in' section," notes Gabriele Barbieri, co-founder of the site.
A hunter of new talent, the platform relies on quality and "opts for labels focused on streetwear." "We are also looking for designers capable of working on a large scale and who have the ambition to assert themselves on the fashion market," he continues.
Revibe, which collaborates with dormant fabric suppliers such as Nona Source, UpTrade or Recovo, offers a complete service, from the production of photos to the online release of products. For Gabriele Barbieri, "designers just have to focus on their creations".
Open to new proposals, the platform also collaborates with brands that want to sell their stocks of raw materials. To do this, it puts them in touch with its designers to develop partnerships. Together, they submit a creative proposal and Revibe then takes care of putting the items online on its e-shop. This is the case, for example, with the backpack label Eastpak, which has partnered with four designers (Giglio Tigrato, Niccolò Puccini, Need JPG, Atelier Barracu) to imagine new collections.
➔ Read the full article (in French) on Fashion Network