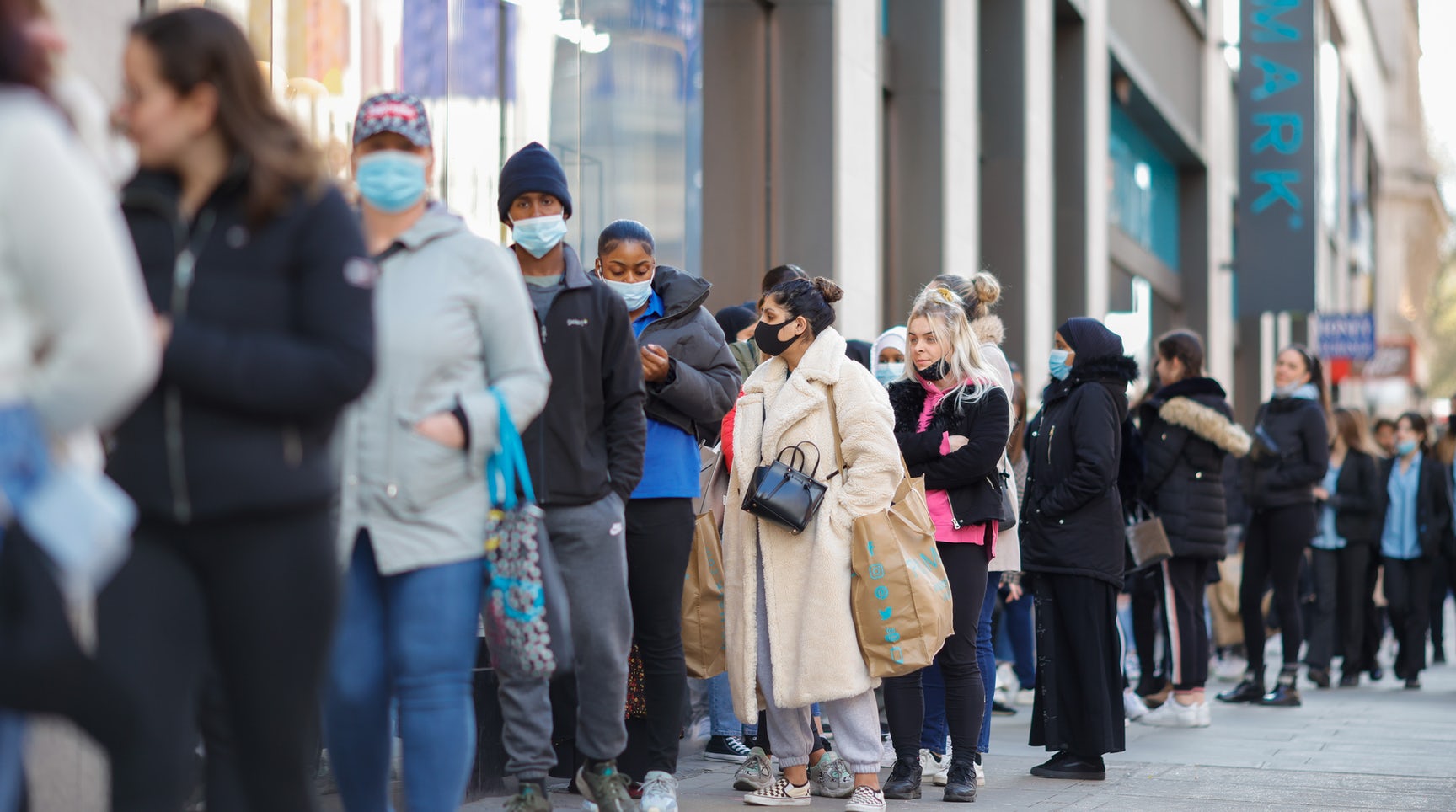 Stores reopened in England last week to queuing crowds, which propelled the likes of Primark to record sales. In the US, retailers are on a hiring binge in anticipation of a major bounce back, while a strong rebound in demand in China continues to underpin the market.
Some brands are already reaping the benefits. LVMH saw sales from its fashion division jump 37 percent in the first quarter over pre-pandemic levels in 2019, while revenue at Hermès jumped 33 percent. Anna Wintour was among the latest to predict a "Roaring Twenties" in an interview with The Financial Times this week, citing "lines around the block" at reopened Gucci and Dior stores in London.
Whether demand will stay this high remains to be seen, but one thing is increasingly clear: fashion's sustainability promises and its growth ambitions are on a collision course.
The amount of product the industry churns out already generates millions of tons of excess every year, so much so that even pre-pandemic, only 60 percent of garments were sold at full price. This is both a symptom and cause of the current culture of overconsumption in fashion, and it feeds into practically every environmental challenge the industry faces, from the emissions its factories spew out to the polluting chemicals used in dyeing and processing materials and the corrosive fallout the whole system has on nature.
Sustainability marketing in many cases is feeding the issue, putting an eco-friendly wrapper on a call for consumers to buy more. From a marketing perspective, it's a heady mix of feel-good factors: the high of a new purchase coupled with the high of a good deed done. Less so for the planet. There is no consuming our way out of this crisis.
To be sure, some brands focused this week's Earth Day messaging around things they are actually doing to address sustainability issues, rather than just the products they are selling. And shifting consumers towards items and labels that are making strides to tackle fashion's environmental impact will surely play a part in any solution, a powerful incentive for the industry as a whole to engage with the matter.
But at the same time, the underlying goal is still to sell more things. The data was published in a trends report that highlighted products that had sold particularly well over the last year, including Prada's Re-Nylon collection of recycled nylon products and sustainability-focused brands like Veja. It also promoted other brands and products that could help consumers get their high-fashion hit while ostensibly lowering the negative impact on people and the planet.
Farfetch didn't disclose what proportion of the overall value of the products sold on its platform fell into this category. The company's gross merchandise value, a common metric of sales for e-commerce businesses, surged 49 percent last year to hit $3 billion.
Long-term, Farfetch has committed to only stock products it deems more sustainable by 2030 and currently rates one in 10 products on its platform as such. "Sustainability is going to be a major part of what we do and what the industry does in the coming years," Farfetch said in a statement.
But even as more brands promote products they claim are better for the planet, the industry is moving far too slowly to tackle the deeper issue, according to the BoF Sustainability Index. As Pierre Mallevays noted in his column for BoF this month, "there is a deep tension between what is good for the world and what is good for shareholders."
It's a knotty problem made even knottier by the financial pain the industry has endured over the last year. And it's clear that no amount of marketing will solve this.
Already, scrutiny of exaggerated sustainability claims is mounting. In the US, a group of sustainability-focused brands and advocates have banded together to sign a letter they plan to send to the Federal Trade Commission asking it to review the guidelines governing such marketing.
Regulation may help tamp down on greenwashing, but actually fixing the industry's challenges will require long-term commitment and investment in new technologies, cultural shifts to encourage consumers to re-use and recycle their clothes and new business models that ensure clothes are priced according to their true cost and the financial health of brands is not wholly depending on ever-growing consumption.
One thing is certain: buying a new pair of jeans to mark Earth Day won't change anything. Quite the opposite.