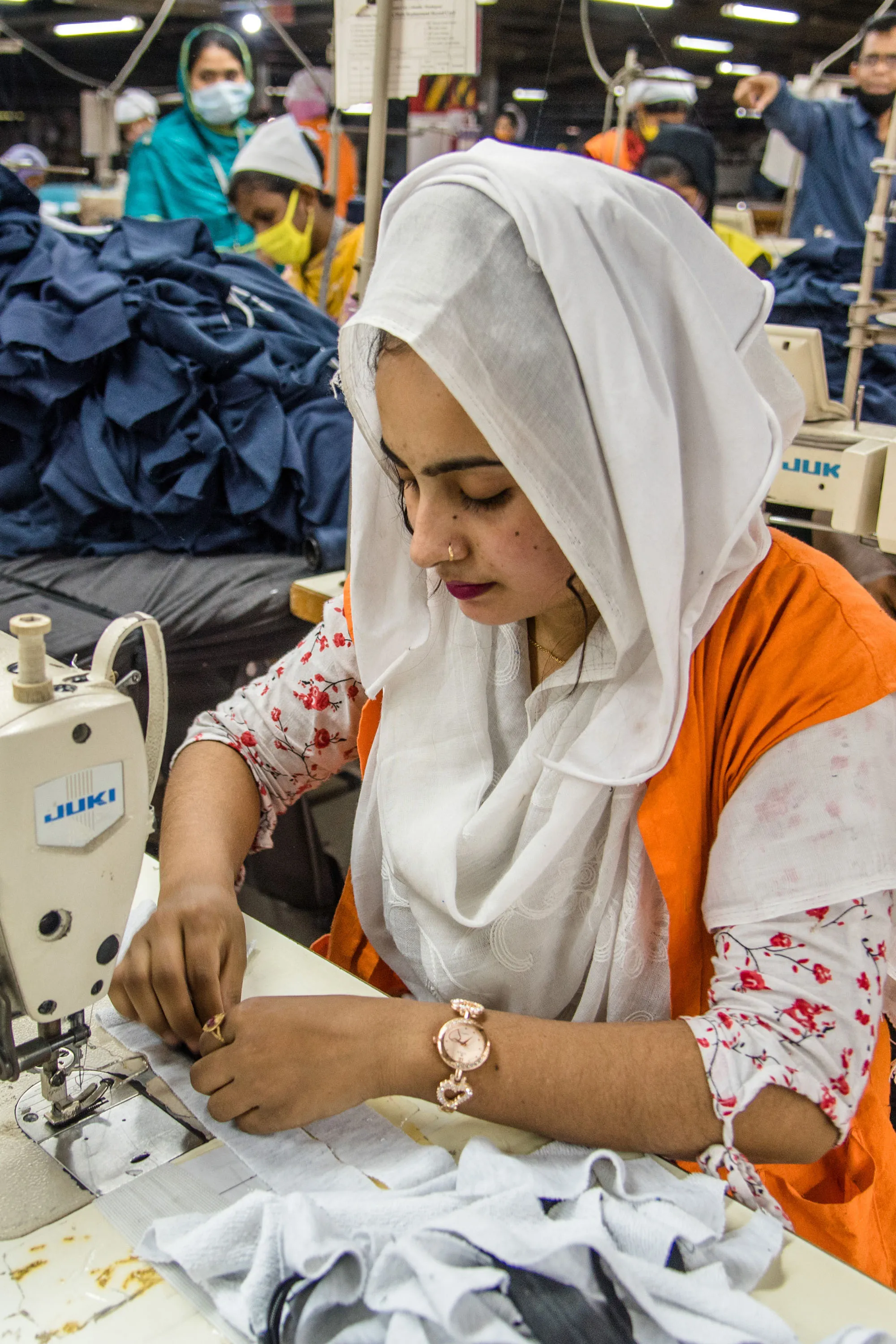 Brands and retailers are struggling with rising costs, excess inventory and unpredictable consumer demand. Researchers, labour advocates and trade union representatives say garment workers are paying the price as retailers resort to cancelling orders in order to get costs and inventory levels under control. For many, it's déjà vu.
"We know what workers have been through during the pandemic, in terms of how hard they were hit financially. Now the cost-of-living crisis — I don't think I can overestimate how significantly this is impacting workers," says Thulsi Narayanasamy, director of international advocacy at the Worker Rights Consortium.
Amid the retail shutdown early on in the pandemic in 2020, fashion brands faced global backlash for order cancellations and delays that left suppliers on the hook for millions of dollars and countless workers in manufacturing countries, from Bangladesh to Ethiopia, without pay. A coalition of non-profits including Remake launched a campaign, #PayUp, calling on brands to pay their suppliers; and many did, campaign organisers say. Despite backlash around brands legally avoiding paying for their own orders, and suppliers making the unprecedented move of speaking publicly about their struggles, the industry dynamics that created the situation in the first place did not change.
While brands may have stringent social and environmental standards on paper, it's up to suppliers to actually meet them, and on the whole, there's been a downward shift in what brands are willing to pay suppliers, according to researchers. That limits what suppliers are able to do for both their environmental footprint and their employees. And, while fashion brands are increasingly setting lofty sustainability goals, the spotlight is usually on things like emissions targets, and the wellbeing of supply chain workers rarely features prominently in ambitious sustainability strategies. The Bangladesh Accord, a binding agreement that measurably improved factory safety after the Rana Plaza disaster in 2013, expired last year. Many international brands have yet to sign on to the renewed version — and even as the only major effort targeting social standards in the supply chain, it focuses on factory safety, not on worker wellbeing and wages.
Now, orders are once again being cancelled and labour advocates are worried about the implications for workers, particularly amid such rapid inflation. Retailers including Target, Walmart and Macy's have said during recent investor calls that they are cancelling or reducing orders as they struggle with losses and excess inventory. Those conversations do not detail how those actions impact suppliers — if the companies pay factories for orders they've cancelled, for example — and spokespeople for the companies did not respond to or declined to answer questions about whether they paid suppliers for cancelled orders. Paid-for cancelled orders would be an improvement over past order cancellations without pay, but experts warn that there are still ramifications for suppliers.