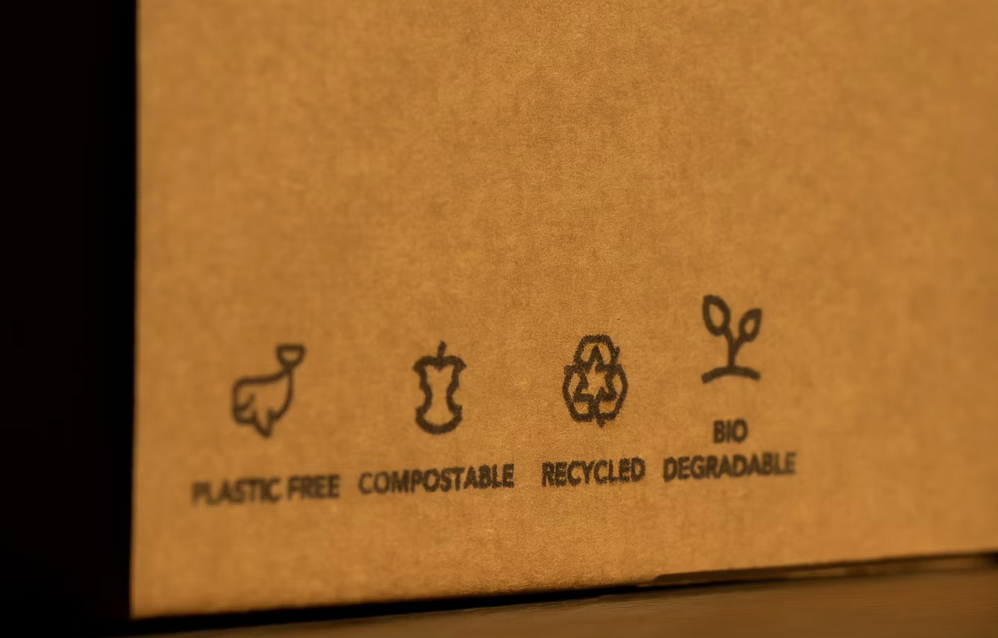 More and more companies are sharing vague or misleading information about sustainability. But what can be done to combat this widespread and complex phenomenon? Regulation, harmonisation and the sensitive issue of environmental claims made to consumers were at the heart of the OECD Forum on Due Diligence in the Textile and Footwear Sector. The event was held on 16-17 February 2023 in Paris.
"We need to look at [environmental] claims very broadly," said Kristin Komives, programme director of ISEAL, a UK-based non-profit organisation committed to ensuring the credibility of sustainability actions in the marketplace.
"Claims can be words, images, media content," she added, noting that they apply equally to products themselves, investments in supply chains or commitments to sustainability. Environmental claims are ubiquitous, so is greenwashing.
Regulators tackle greenwashing
To combat the ambiguity of the term "sustainable" or other variations of the word such as "ecological", "green" or "environmentally friendly", several international consumer protection organisations are beginning to condemn unsubstantiated claims.
Tonje Drevland, head of the surveillance department at the Norwegian Consumer Authority (NCA), tried to sum up the situation. "Everyone knows the principle that you should not lie. And in marketing law, that is what applies," she explained, referring to the International Chamber of Commerce (ICC) marketing code.
Last year, the NCA issued a warning to Norwegian clothing company Norrøna and Swedish giant H&M over "misleading environmental claims". The NCA is not alone in this fight, as the Competition and Markets Authority (CMA) has also taken up the issue. The CMA is currently investigating fashion retailers Boohoo, Asos and Asda over similar 'green' claims. It has recently advised governments to amend consumer protection legislation, which includes several definitions of sustainability.
Jeremy Lardeau, a member of the Sustainable Apparel Coalition (SAC), stressed the importance of stricter legislation. He said that we should not "rely on the goodwill of a few companies to completely change their business models", at the risk of seeing "new business players from other countries invading the fast-fashion space".
"I think we need to address the problem on a broader scale than corporate responsibility, because that won't be enough," he said. "I think it needs to be addressed at a political level.
Consumers need clearer information
Forum participants also pointed to the lack of clear information provided to consumers. Drevland said: "If you say 'more sustainable denim', what does that mean? Can I, as a consumer, make an informed decision based on this statement? I would say no. Is it about workers' rights? Does it have to do with the location of denim production chains? It is not possible to tell from the claim.
In the future, the pressure will be so great that brands will end up proving their environmental claims through official documents. Failure to do so could have serious consequences, including legal action, especially if the claims are found to be vague or false. Drevland warns that the entire industry "must be prepared" for a strong crackdown. He also says that the EU and other countries are developing tougher laws to help consumer protection authorities combat greenwashing.
Sustainability is not just about materials
What can be done to combat greenwashing until new legislation is passed? Drevland notes that one of the biggest problems with greenwashing is that brands focus only on materials. In order to justify their development efforts, they have to be able to show that they are not just about materials.
Read more Fashion United