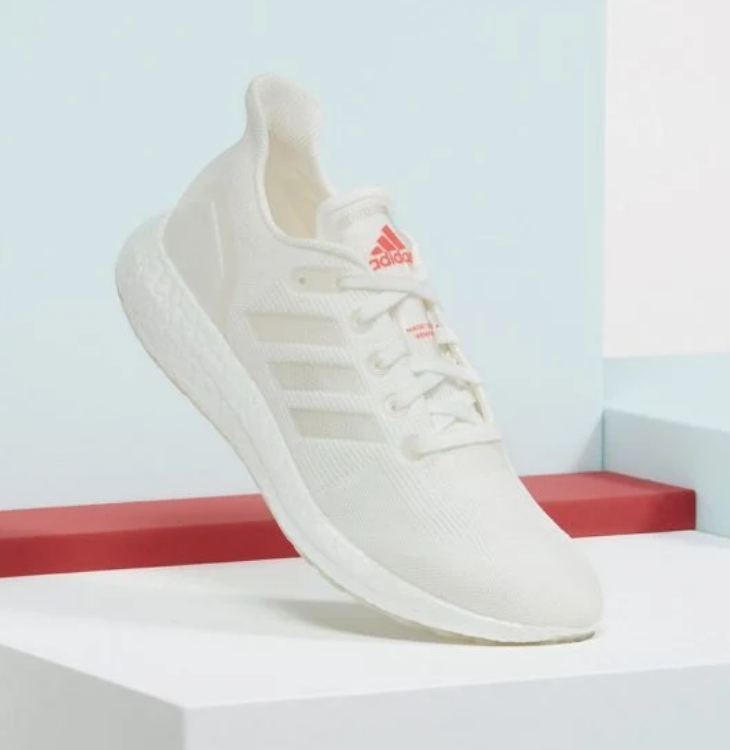 According to data provided by GlobalData, a number of fashion brands want to simplify their supply of raw materials. The trend is towards developing design and manufacturing processes that allow clothes and shoes to be more easily recycled.
"The Covid-19 crisis has forced the entire industry to re-evaluate its strategies. Consumers expect more responsibility from fashion brands," summarises Beth Wright, the textile specialist at GlobalData, in a release.
"Those who are looking to make a change from the traditional linear 'take – make – throw' model to a more circular operation need to go further, she warns. For a product to be truly circular, it must be able to be disassembled at the end of its lifecycle so that all its components can be recycled or reused to produce new materials for the next product".
Among the latest innovations in terms of recycling in fashion, GlobalData highlights that of sports equipment manufacturer Adidas with its UltraBoost DNA Loop shoe, made from a single type of material and assembled without glue. It can therefore be disassembled, melted down, and reassembled into a new shoe at the end of its life cycle.
Fast-fashion giant H&M has recently introduced the recycling process in one of its shops in Sweden. Visitors can see their old clothes being transformed before their very eyes into fibers and yarns that will be used to produce new jumpers and waistcoats. The system was developed by the Hong Kong Research Institute of Textiles and Apparel.
Some brands, for their part, rely on education, such as PVH Corp, the New York group behind Calvin Klein and Tommy Hilfiger, which recently launched a training program called "Circularity 101" for its employees.
London-based online retailer Asos, for its part, trained 200 members of its design team in eco-responsibility in collaboration with the Centre for Sustainable Fashion at the London College of Fashion, following which it launched its first circular fashion collection.
"These are positive steps towards significant change and the industry needs to learn from these actors who (…) are proposing new sustainability goals," concludes Beth Wright. It's going to take more than that to defeat the fast-fashion monster we've created".