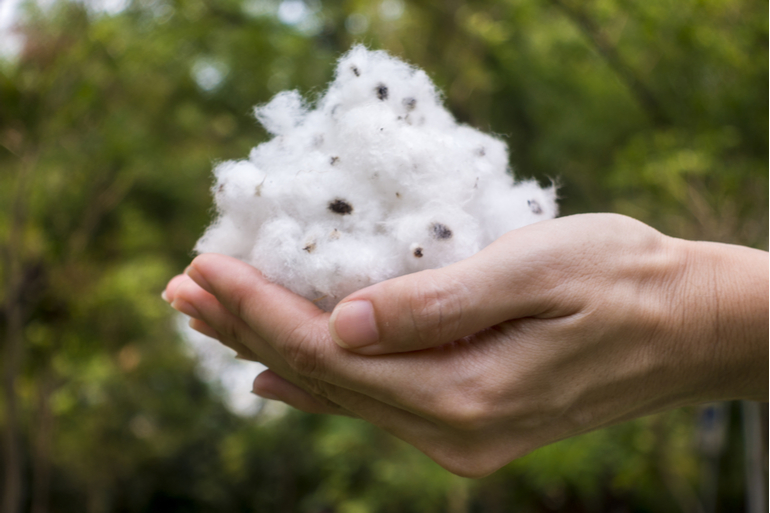 A total of 229,280 farmers grew 249,153 tons of organic cotton fiber on 588,425 hectares of certified organic land in 21 countries. This represents a +4% growth in fiber volume and is the fourth consecutive year that organic cotton production has increased. Organic cotton accounted for nearly 1% of the global cotton crop that season.
Ranked by production, the top seven organic cotton producing countries, which together account for 95% of global production, were India (50%), China (12%), Kyrgyzstan (12%), Turkey (10%), Tanzania ( 5%), Tajikistan (4%), and the United States (3%). Two new countries-Uzbekistan and Myanmar-joined the list of organic cotton producers in 2019/20, with at least three more countries expected to join in the coming years. The top contributors to the global growth seen in 2019/20 were Tanzania and Kyrgyzstan, followed by Uganda, the United States, Pakistan, India and Turkey.
Organic cotton production is expected to skyrocket in 2020/21, with an estimated growth of 48%, primarily from India and Turkey. In India, this growth is largely the result of increased demand leading to higher prices for organic cotton. This, in turn, makes it a more attractive option for farmers and leads existing producers to devote a greater share of their certified organic land to growing cotton compared to other crops. In Turkey, increased demand is also the main driver, but growth is more a result of new producers starting organic cotton production.
In addition to revealing detailed production data at the global, regional and national levels, the report also covers current trends and priorities in the organic cotton sector, including market demand, regenerative agriculture, seed innovation, the impact of Covid-19 … Environmental impact is also a key element, in line with Textile Exchange' s 2030 Climate+ goal, with projections on the key impact areas of climate, biodiversity, soil and water.
ModeinTextile via Textile Exchange's press release