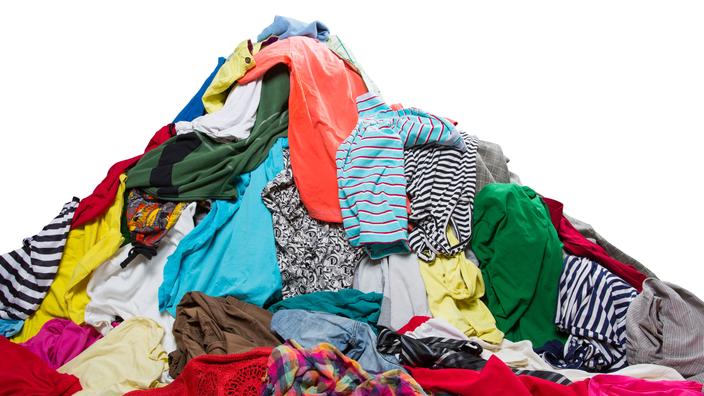 More than 100,000 French people have submitted their ideas around the second hand, the relocation or the end of "polybags", the plastics that protect more than 4 billion fashion items. So many avenues to regenerate a sector that experienced a black year in 2020.
On Thursday 11th, the Paris Good Fashion collective revealed the results of the consultation on responsible fashion launched in September. First lesson: the subject interests French people who were more than 100,000 to participate. We find at the top of their concerns and their interest, recycling and second hand, the traceability of materials, Made in France and packaging.
Faced with accusations of pollution and overproduction, fashion began its "eco-responsible" transformation two years ago. In France, the industry, which had a direct turnover of 154 billion euros in 2019, is suffering severely from the Covid crisis. According to the Institut Français de la Mode (IFM), the absence of foreign tourists (and despite an increase in online sales of 42%), would have dropped the revenue by 55%! This could lead to a loss of 30,000 to 40,000 jobs on the national territory out of the more than 600,000 direct jobs related to fashion. Yet second hand is one of the few growth levers envisaged in the coming decade. The argument of responsible and sustainable fashion is thus at the heart of economic models.
Beyond the retained citizens' proposals, the brands involved in the collective have reacted through interesting commitments. Among them, the project in connection with the city of Paris to recycle clothes hangers and the famous polybags, the plastic packaging that protects an item of clothing individually (4 billion items). Also Etam's action, "Small gesture, nice support", launched on March 2, which aims to collect bras already worn in 350 stores of the brand. They will be sorted, then recycled for the parts of the product that are worn or donated to associations for those that are still in good condition. Bocage brand, which is part of the Eram Group, has launched its reconditioned "Comme Neuves" shoes in stores and online. A month ago, La Redoute inaugurated its "La Reboucle" consumer-to-consumer resale platform, which has already attracted more than 400,000 customers.
The Galeries Lafayette group, which is already strongly involved in a sustainable and responsible fashion approach, announced, among other things, that it intends to give 200 brands their chance by 2024, with more than 50% of their production being carried out in France (i.e. relocation constraints much stronger than for classic Made in France).
For Vestiaire Collective, a pioneer in second-hand clothing, the new challenge resides in transport, as the platform is worldwide. The aim today is therefore to make site users aware of the products available closest to their homes, in a short circuit approach.
Other projects are underway and are being followed by more and more French citizens.