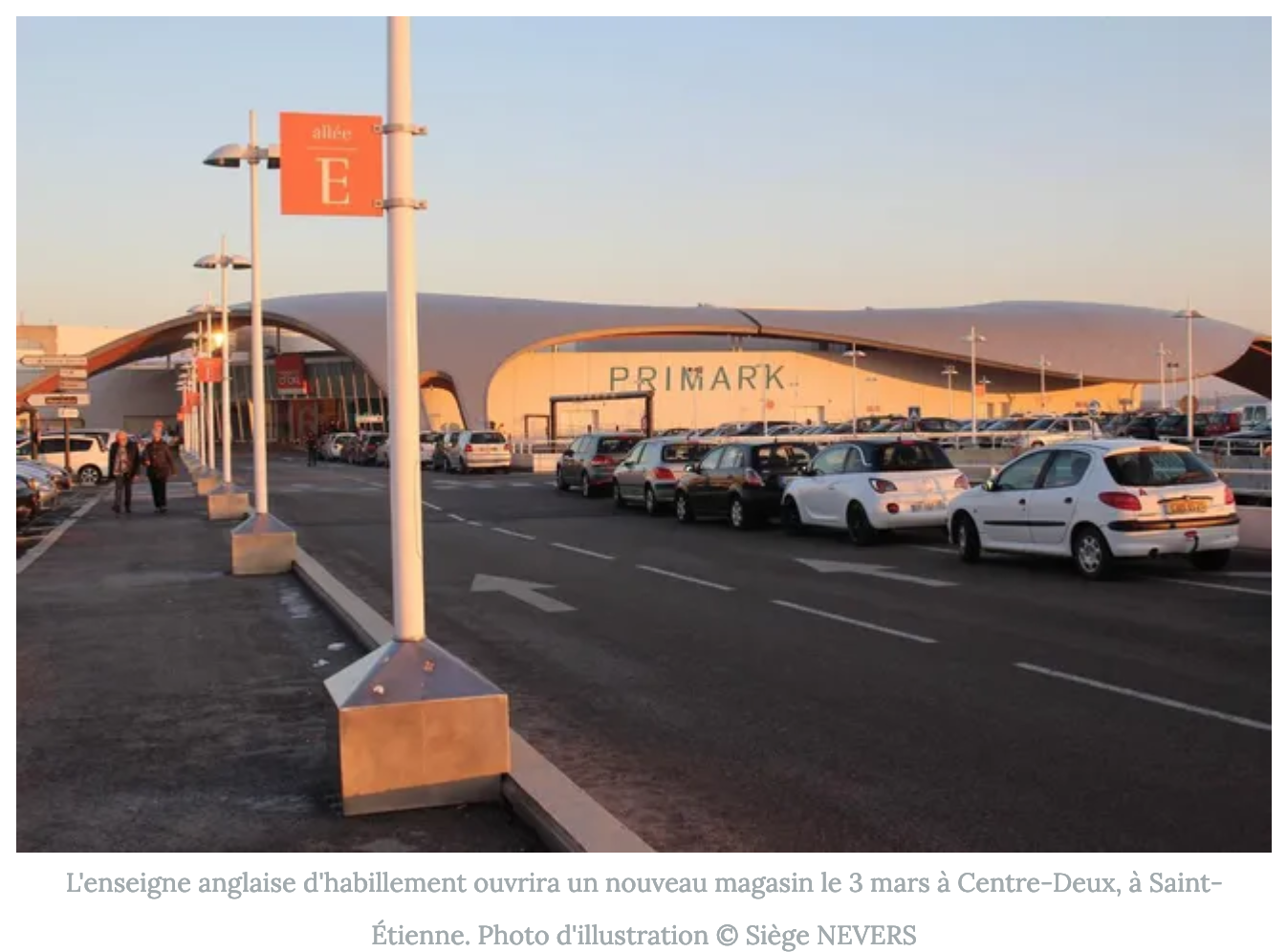 "Primark concentrates all the perverse effects of a globalised, carbon-based and dehumanising economy (…) It is the archetype of the worst that textiles can do, it is human and environmental nonsense and by buying these products, the consumer encourages this system. We must fight to make this sector evolve towards a more local, less carbon-intensive and more human ecosystem.
These are the words of Éric Boël. The president of Tissages de Charlieu, a small business created in 1902 that employs 90 people, supports the demonstration planned for Friday 3 March at Centre-Deux, in Saint-Étienne, from 8am. On that day, Primark will open the doors of its new 3,500 m2 shop, on the premises of the former C&A, which has been closed for more than two years. The managing director of the English clothing chain, Christine Loizy, as well as Louis Bonelli, the managing director for France and Begique of Klépierre, the group that owns the shopping centre, are expected to be present.
"A multinational company denounced for its anti-ecological and anti-social practices
The action will be led by a group of associations (CCFD Terre solidaire, Éthique sur l'étiquette, Extinction rébellion, Les Amis de la terre, Artisans du monde, Attac…) which intends to alert on "the damage of disposable fashion and textile overproduction" and to inform on "Primark, a multinational denounced for its anti-ecological and anti-social practices. At a time when the city centre of Saint-Etienne is dying, when independent shopkeepers are fighting to keep the city centre alive, the establishment of this store here is just a demonstration of how little consideration is given to our city", according to these association activists.
Participants in this opposition demonstration are invited to come dressed in black as a sign of mourning for local commerce.
To be continued on le pays.fr