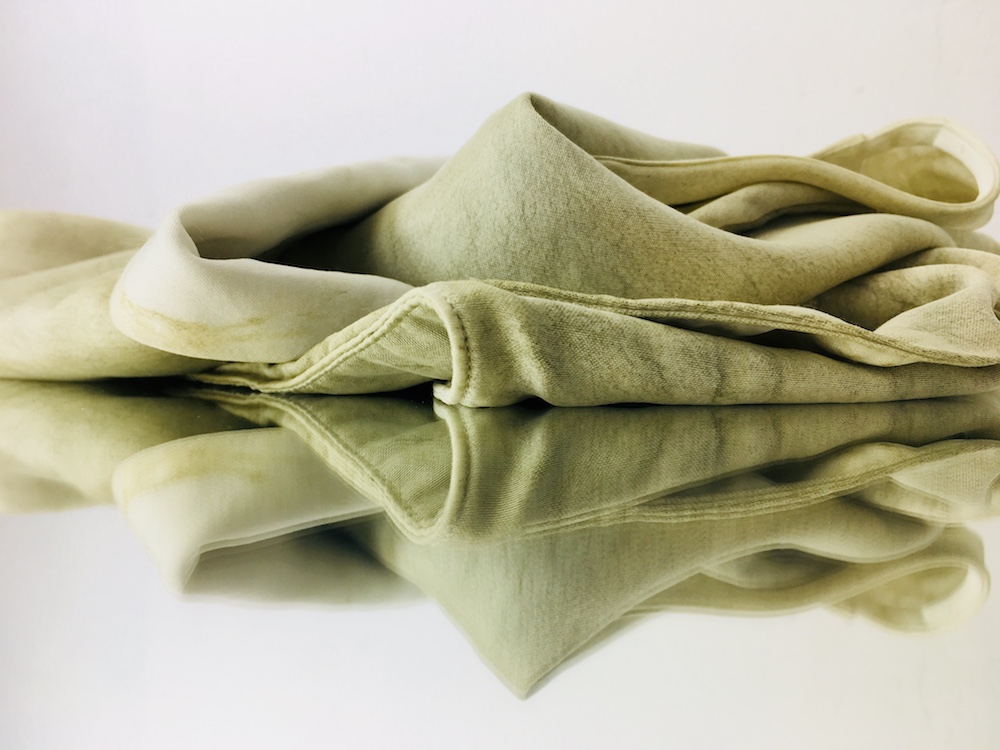 Living clothes that photosynthesize like plants. This is what earned the Canadian designer Olivia Rubens the ITS (International Talent Support) responsible fashion award in October 2020. Her Birds of a Feather collection, first presented at Helsinki Fashion Week, was enough to surprise even the most jaded fashion-addicts. His clothes, designed with a photosynthetic coating of algae, are able to absorb carbon dioxide and release oxygen: to breathe, literally, and help to clean the air.
"You have to take care of it," said the award winner in an Instagram video, "you can't keep it in your closet because they would suffocate. "
Animals on the skin
These were designed with the transdisciplinary research studio Post Carbon Lab and must be cared for by hand. Like a plant, they need sunlight and must be "sprayed" regularly because the amount of carbon captured by the fabric's microorganisms depends on the health of the algae. Based in London, the lab harnesses photosynthesis to limit the environmental impact of fashion. Its two founders, Dian-Jen Lin and Hannes Hulstaert, operate at the intersection of design, science and textiles, and also create microbial pigments to replace synthetic dye, now responsible for 20% of industrial water pollution worldwide.
"In 2019, we did a residency at Open Cell," says Dian-Jen Lin, "we launched a pilot service of our idea there and have been working with brands, designers, artists and manufacturers ever since. "The company, also based in London, helps startups get into the biotech sector and brews different research topics, from CRISPR technology to lab-grown meat.
At the moment, we're testing a lot of things and we only work on a collaborative basis," says Lin. The idea is to get as much feedback as possible from our customers in terms of logistics and manufacturing and to identify players interested in this type of technology in the fashion industry. "For example, during the last Paris Fashion Week, the studio collaborated with the DS Automobiles brand and the EGONlab fashion collective to launch a capsule collection of photosynthetic clothing.
An alternative to the fashion industry
Less greedy in water and space, absence of pesticides as for the culture of cotton… It was in 2017, when the young woman won the Kering Sustainable Fashion Award, that Dian-Jen Lin began to focus on the potential of algae. The woman who has worked for nearly 10 years in the fashion industry in Taiwan surrounds herself with a scientist from the National History Museum, Dr. Anne Jungblut, and pushes further her questioning around the second most polluting industry in the world.
It is the social and ecological role of fashion that the two entrepreneurs question. At the heart of their mission is the traceability and responsibility of each link in the production chain. "Unfortunately, this opacity is part of the industry. When you go to H&M, you don't know who made your t-shirt. You don't know if its synthetic dye is responsible for the poisoning of an Indonesian child suffering from kidney failure… So when you collaborate with a brand, you insist that our name is everywhere, we are held accountable.  "
Read the full article on ADN