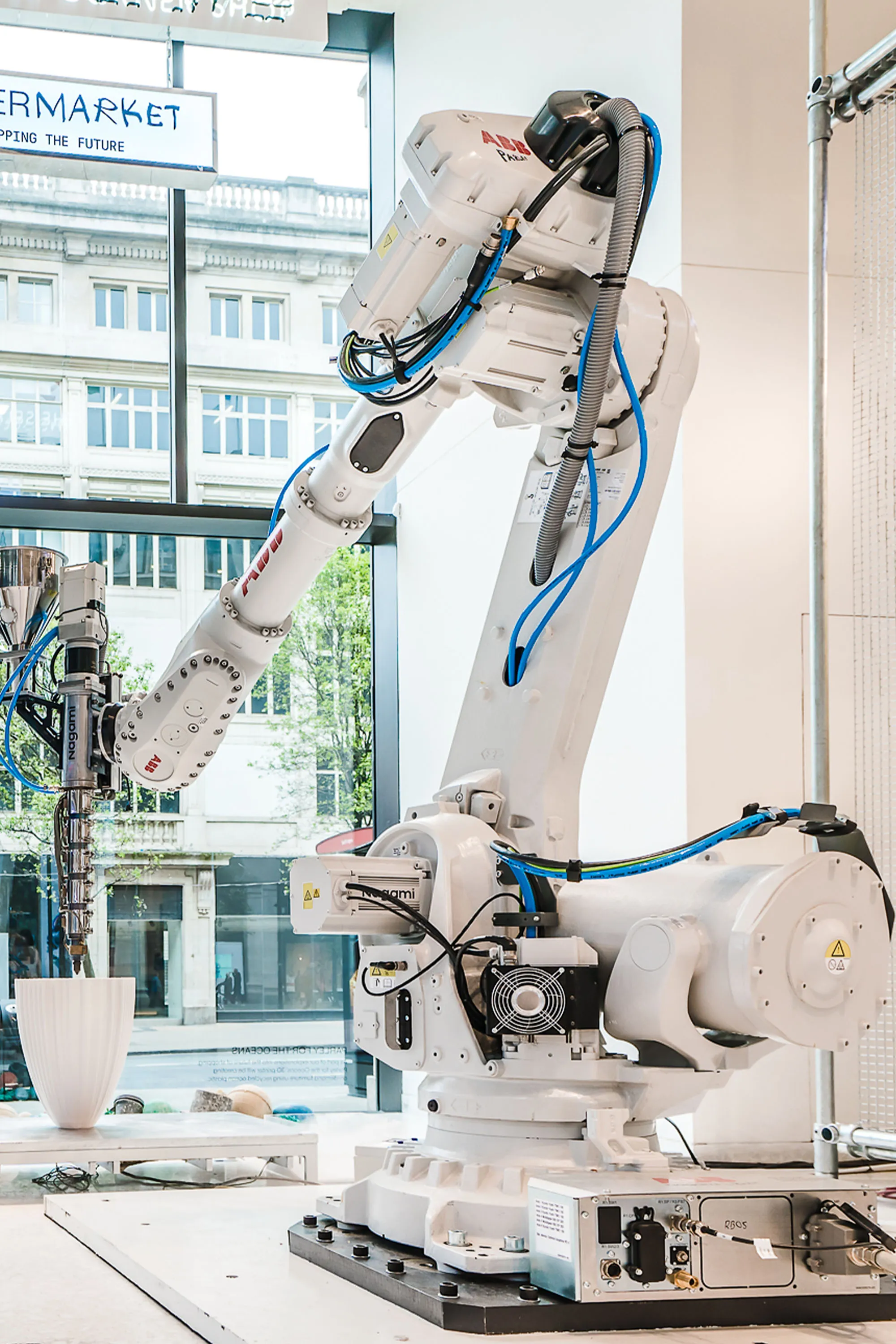 Luxury retail stores are getting a sustainable makeover. Linear over-consumption is out. Care, repair and community are in.
Selfridges is hosting a car boot sale this week; while Harrods recently brought repair and alterations services in-store. In Paris, Le BHV Marais is exploring childrenswear resale with its Kids O'Clock pop-up. In New York, performance outerwear brand Arc'teryx's new store gives a quarter of the space over to repairs, refurbishment and upcycling. "With the rise and ease of e-commerce, we have forgotten the benefits of the brick-and-mortar shopping experience in reducing waste by simply being able to try on an item, getting a proper fit from the start, or deciding an item isn't right and reducing waste generated from returns," explains Julie Gilhart, chief development officer at Tomorrow London. "Even with growth and adoption of virtual try-ons nothing compares to seeing how an item fits in-person."
In recent years, multi-brand retailers such as Rêve-En-Vert, Buy Me Once and Know The Origin have presented a strong case for sustainable e-commerce, curating collections based on social and environmental criteria, and allowing customers to filter products by recycled content, organic materials, or living wage guarantees for garment workers. However, there are some sustainability challenges that remain hard for e-commerce players to solve, namely the high rates of returns, delivery emissions and single-use plastic packaging. E-commerce is still only around one-fifth of total global retail sales, according to Emarketer, and the pace of growth is slowing after a Covid-19 uptick. The focus instead is turning to physical retail with brands reconsidering the products stocked, how they present them and, crucially, the impact this has on the amount people consume.
As well as reducing returns, physical retailers have an opportunity to promote sustainable practices and raise awareness of solutions. "As big brands switch to direct-to-consumer, there is an opportunity for retailers to differentiate and support young, sustainable designers," says Orsola de Castro, co-founder of non-profit Fashion Revolution. "One of the challenges online is that you have to think to look for it, but in-store, you can stumble across it," adds François Souchet, global head of sustainability and impact at consulting and communications agency BPCM.
Swapping linear consumption for circular services will be key, Souchet continues. "The first big challenge is to make sure sustainability is not used to create the illusion of guilt-free consumption, or use sustainable offerings to promote and sell more products." Instead, making sure products are used more is key.
Read the full article on Vogue Business