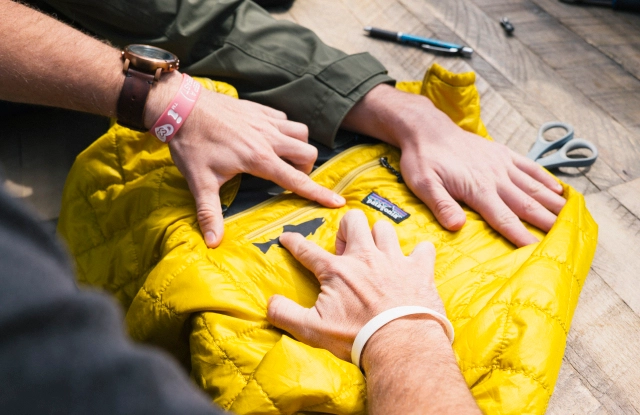 Patagonia, Levi's and The North Face reported scores of 8.50, 8.20 and 8.05 respectively, improving their performance over 2020. Some implementations propelled the growth, such as Patagonia's equipment rental program with the gear-renting platform Awayco and enhanced use of recycled fabrics.
Kearney released its latest Circular Fashion Index (CFX), a ranking that measures fashion brands' efforts toward extending the life cycle of their clothes. In the top 10 global ranking, Esprit came fourth, followed by OVS, Gucci, Gant, Coach, Lululemon Athletica and Lindex. OVS and Gucci improved their scores, jumping from the 17th and 15th positions they had in 2020 respectively to the fifth and sixth this year.
OVS raised its commitment to recycled fabrics, starting from a 65 per cent share of the 2020 collection made with reduced-impact materials and aiming to reaching 90 per cent of recycled fabrics by 2025. Improved care instructions, repair services available in some stores and donation of pre-owned clothes to charity were among other implementations that boosted the score of the Italian brand.
Even if communication and promotion of circularity efforts are among the fastest measures to implement, 44 per cent of brands don't do it at all, and 40 per cent of companies give the minimum amount of care instructions required by law. As for actions demanding higher commitment, only 5 per cent—mostly luxury brands—offer extensive repair services and just 2 per cent of the brands provide rent or lease ones.
Gucci, which intensified efforts with the Gucci Equilibrium and Off the Grid projects as well as increased the communication around product longevity and circularity, led the top 10 list for the luxury category specifically, ranking ahead of Coach and Burberry. The other luxury companies in the list were Louis Vuitton, Saint Laurent, Alexander McQueen, Balenciaga, Dior, Prada and Hermes.
Read the full article on Fibre2Fashion