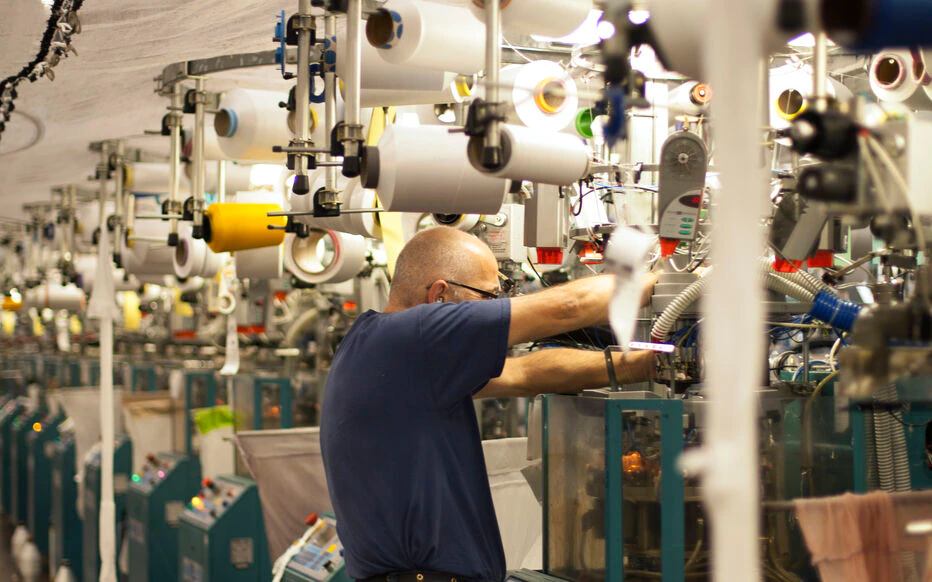 It's a huge 4,000 square meter stone building near the Canal Saint-Martin, in the 10th arrondissement of Paris. After two years of work, the former Château-Landon fire station, disused since 2005, has been home to the first incubator dedicated to "green fashion" since September. Its mission: to raise awareness of the ecological transition in the fashion world and to support, for three years, brands that are already eco-responsible or wish to become so, through training, tools and networks.
"For the younger generation of designers, this tends to become the norm," emphasizes environmental sociologist Majdouline Sbai, author in 2018 of "Is ethical fashion possible?" Gradually, the entire sector is getting into it. The luxury brand Chloé signed in March 2021 its first capsule collections (in limited series) from fair trade. For its part, the LVMH group inaugurated Nona Source in April, an online platform that provides fashion professionals with fabric scraps at discounted prices. In the spring, Petit Bateau launched the "Changer (De) main" program, a new service for taking back clothes (in exchange for purchase vouchers) in its stores. "At CSP Paris, which includes the Well and Le Bourget brands, which specialize in women's products, all our products are now made from eco-friendly dyes. They are 20% more expensive but save 40% of water," says Thierry Simon, CSP's general manager. He adds, "20% of our production is based on recycled yarns.
These few examples illustrate a real movement. Since the accusations of forced labor and destruction of unsold goods that have tainted several major brands in recent years, the entire sector is moving. "Some are developing the use of eco-responsible materials, others are working on short circuits or creating channels for reuse," says Laure Du Pavillon, co-founder of the association Paris Good Fashion. Consumers are pushing the wheel. According to a study conducted by OpinionWay for the NGO Max Havelaar, published last April, 60% of French people say they are ready to boycott a brand that does not produce fair trade clothing.
The regulatory context is also favorable to a change in practices. The anti-waste law for the circular economy (Agec), voted in 2020, has also been a real stimulus. The objective? To prohibit all fashion and textile companies from disposing of their unsold goods as of January 1, 2022. "The socio-environmental challenges are such that we can no longer continue to overproduce," insists Arielle Lévy, vice-president of Fashion Green Up. This association brings together a community of fashion actors committed to making the sector greener. "We have to learn to pool our resources, to make do with what we have, to produce more efficiently. Technology can help us. Rather than spending miles of fabric to make prototypes, today we have the chance to model in 3D. So let's go!"