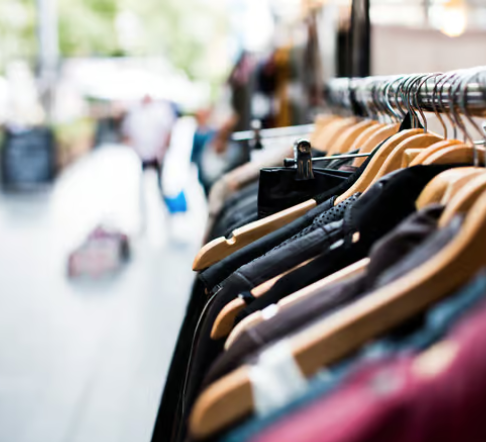 Paris Good Fashion, which has been committed to more sustainable fashion since 2019, is trying to reduce the impact of plastic objects. In a report, the association explains that "hangers and polybags represent an estimated volume of several thousand tons of plastic waste that is poorly or very poorly recycled (on the order of 10%)." Since 2021, with the support of the Ile-de-France region, Paris Good Fashion has been investigating ways to reuse and recycle hangers but also polybags, which correspond to the plastic packaging used to protect and wrap garments.
Over the period 2021-2022, the association has carried out a preliminary study to identify the environmental and economic potential of this sector. It has ventured further afield in 2023, organizing a pilot project with the support of the Ile-de-France region, the environmental strategy consultancy I Care by BearingPoint and the Tri-O company Greenwishes/Groom, which specializes in business waste management in the IDF.
Paris Good Fashion reports that the teams managed to collect hangers and polybags from 12 companies, or 37 stores, over a three-month period. In all, 21.8 tons of hangers and polybags were collected. The collective claims that 91% of the tonnage collected was reused or recycled. Before the experiment, this figure was only 6%.
Over the period 2023-2024, PGF and its member companies intend to raise public awareness of these issues and export the methodology to the rest of France and internationally. The collective also aims to extend the collection chain to other types of waste.
Paris Good Fashion brings together over a hundred players, including La Redoute, Etam, Galeries Lafayette, Alliance du Commerce and many others.
Read more – FASHION NETWORK