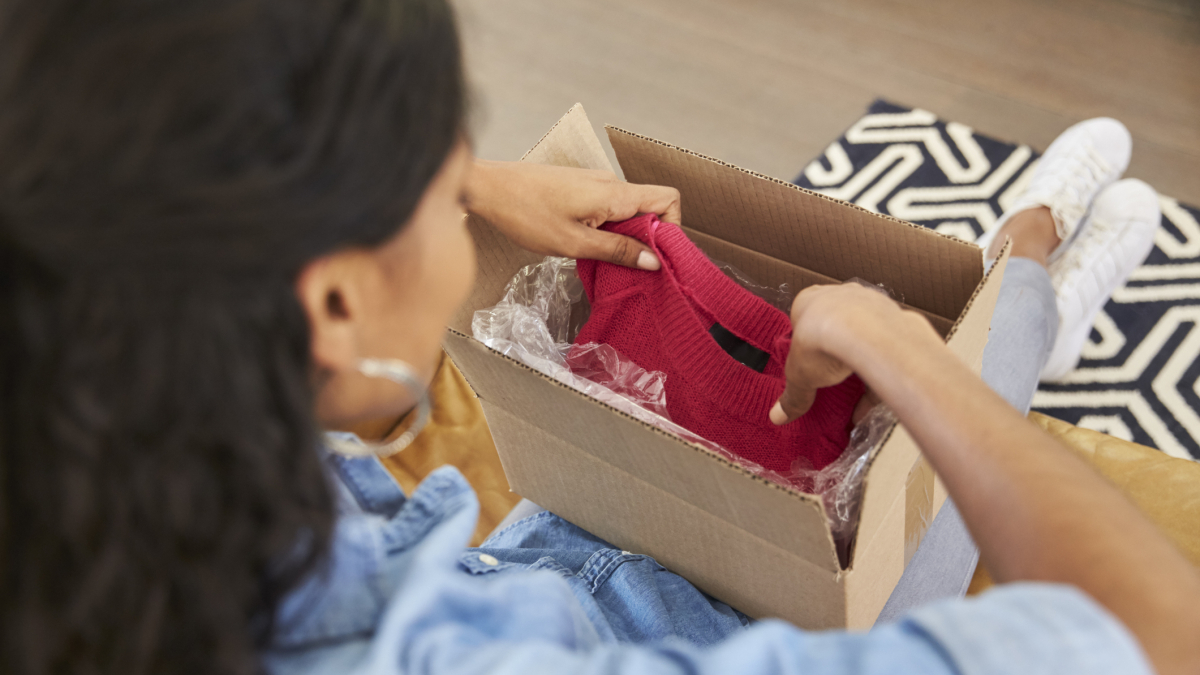 Because of the pandemic, french people are buying less clothing. Good news for the planet? Not necessarily, since the back stores are full of stock to be sold at any cost. That's how "fast fashion" works: mass-produce, at low cost, constantly renewed collections, and then push consumers to buy them. In order to avoid this waste, a new trend has emerged in recent years: to make only the clothes that are really desired, thanks to online pre-ordering.
Online pre-order
In France, a few brands such as Asphalte, Réuni, and Hopaal have entered this segment. With different formulas, what they have in common is that they only sell online and emphasize the eco-responsibility of their approach: French or European manufacturing, less polluting materials, resistant clothing.
Rather than buying a lot of low-cost parts that wear out quickly, they offer to invest in beautiful pieces that will be worn for several years. When we know that in Europe, according to Oxfam, 4 billion tons of clothes are thrown away every year, after having been worn only seven to ten times on average, it makes sense.
To consume less, but better, is however to reduce the manufacturer's right to make mistakes. Some brands are therefore embarking on "co-creation", according to the term used by Adrien Garcia, founder of the Réuni brand. Before developing its models, the company sends questionnaires to its "community" in order to better understand its expectations in terms of size, shape or material.
More ecological and more profitable
Digital is also Tekyn's core business. This company, created in 2017, develops robotic and industrial techniques to massively produce textiles on demand. Its founders have created an online platform allowing clothing brands to order just-in-time fabric kits, cut by a machine connected to a "kitting center". These kits are then sent to the workshops to be made up.
Lectra, the French manufacturer of machines for the textile industry, also offers a range of tools with the "fashion on-demand" label. In the United States, this "made to order" concept was developed earlier, and as in all sectors, the tech giants are on the move. In 2015, Amazon filed a patent for a fully automated system for manufacturing clothing on demand. But for now, it's just a project.
The entire value chain needs to be rebuilt
It's not so easy to be eco-responsible when it comes to clothing, because it all depends on the kilometers traveled by the various components and the materials used.
"But it's not enough to simply change materials, the entire value chain needs to be rebuilt," says Julia Parigot, professor of business strategy at the Institut Supérieur de Gestion (ISG). That's where made-to-order finds its interest, but according to her, it's not the only solution to produce less: "More and more brands are developing collections that are no longer seasonal, with timeless products that last over time. »
"Our site is essential for us to allow customers to make their choices online. The Lectra pattern-making software is also very useful to me. But when it comes to tailoring, I prefer something simple, with one person taking care of a garment from start to finish. It's more rewarding than mass production," says Heide Baumann, co-creator of Aatise. She also points out that robotic solutions have a cost that few small designers can afford.
Similarly, relocation is not just about high-tech. For example, the flax used in the garment industry grows mainly in France, but it is then almost always sent to China because there are hardly any spinning mills left in Europe. The Velcorex group has just relaunched this activity in Alsace. Not thanks to robots, but by buying back spinning machines… which are more than fifty years old! Who said that the textile industry has gone out of fashion?