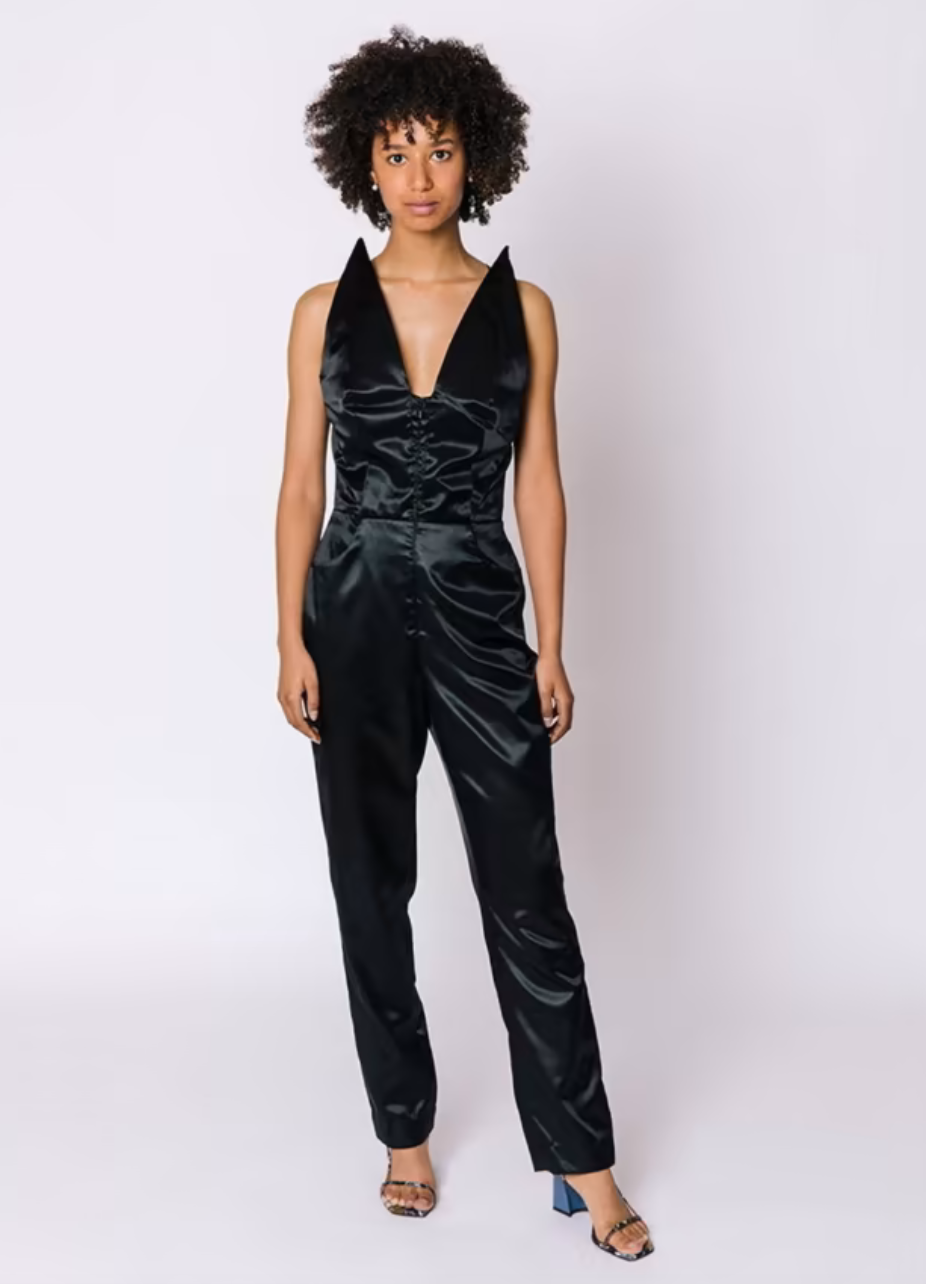 "Fast fashion is poison for our planet," declared European Commission president Ursula von der Leyen last year, as the EU set out its ambition to slow the pace of consumption and waste in clothing. As the trend for cheap disposable clothing has gathered pace over the past two decades, the fashion industry has become responsible for 20 percent of wastewater and 10 percent of carbon emissions, according to UN statistics. In the UK, consumers buy more clothes per head than anywhere else in Europe, a parliamentary report found in 2019 — but the country recycles less than 1 percent of its textile waste; most is incinerated or sent to landfill.
Karishma Gupta, the 28-year-old founder of London-based start-up Satatland, says it was seeing the damage done by the textile and clothing industry that motivated her "to create a fashion company that works for both the customers and the environment". "I grew up in Agra, India," she says. "I saw the river that runs behind Taj Mahal become lifeless due to toxic chemical and dye dumping over the years. I have also seen a landfill as high as the Taj Mahal in New Delhi. I just grew tired of seeing it and set myself on the mission to solve fashion's environmental problem, while enabling women to continue to express themselves with what they wear." Launched in 2018, Satatland is using technology to offer consumers what it describes as "guilt-free" and "ownership-free" apparel. As well as selling the garments it makes online, the company leases its clothing. But, unlike other digital rental platforms that allow consumers to monetise clothing through peer-to-peer exchange or third-party labels, Satatland retains ownership and responsibility for its garments for the duration of their life. It promotes circular fashion by encouraging consumers to return garments to be repaired, reused or recycled. Through the use of computer-aided design and virtual stitching, it reduces textile waste in the production process and the apparel it makes can be rented in the UK for up to 12 days or purchased by customers globally. Around 55 percent of revenues are from sales and 45 percent from rental.
Please use the sharing tools found via the share button at the top or side of articles. Copying articles to share with others is a breach of FT.com T&Cs and Copyright Policy. Email licensing@ft.com to buy additional rights. Subscribers may share up to 10 or 20 articles per month using the gift article service. More information can be found here.
https://www.ft.com/content/43441863-9f6e-4dd0-9b66-d29cfa920076
Gupta explains that her father developed "a profitable business that does good for the planet", becoming a recycling entrepreneur in India, so she became determined to do the same in fashion. After studying fashion technology, she gained an insight into all aspects of the supply chain by working on the production floors of apparel manufacturers in India, Bangladesh and the Middle East. Gupta chose London to launch her company, whose name is based on the Hindi word for sustainable, satat, as it "is one of the fashion capitals of the world, [my] home, and . . . a centre for talent in sustainability", she says. Initially, Satatland tested its concept with limited samples online and at pop-up stores in London. "The customer response has been incredible," Gupta says. "Constantly, I am being told by customers, 'What you are doing is so important'. This gave me more confidence to build a stronger Satatland with a growing waiting list." Rental fashion is gathering pace, with start-ups such as Rent the Runway in the US and My Wardrobe HQ, Rotaro and Loanhood in the UK catering to growing demand. The market is forecast to reach £2.3bn by 2029, according to GlobalData, and is widely considered a viable way to reduce fashion's contribution to the climate crisis.
Read more on Financial Times