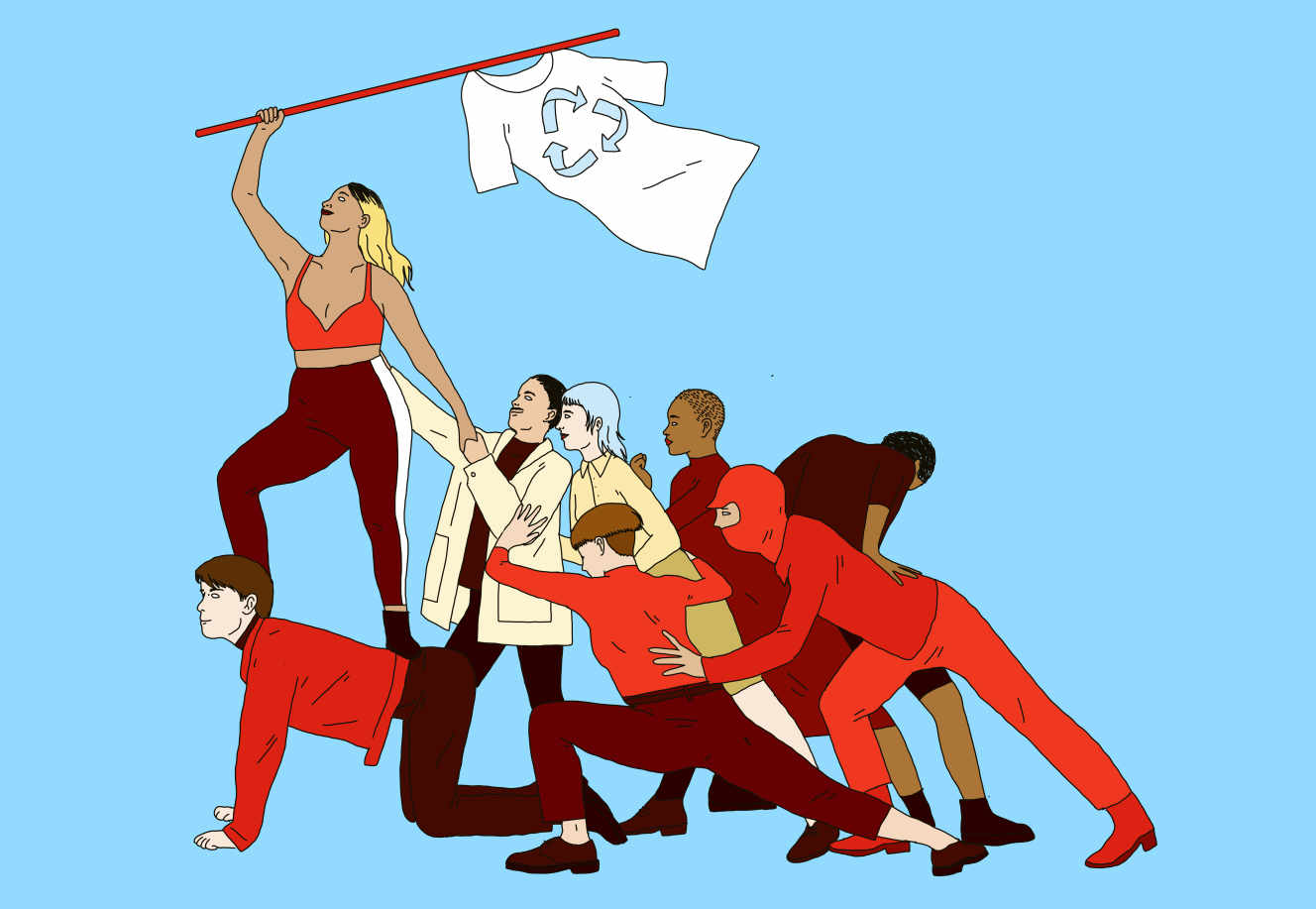 This evening, the Fiasco Club is meeting at its favorite bar in Paris' 3rd arrondissement. Over a drink, members are going over their projects, discussing the latest fashion news and airing their concerns. This group of seven 24-year-old photographers, painters, stylists, embroiderers and 3D designers came together during their time studying fashion and graphic design at the Duperré School of Applied Arts, where they had already been used to collaborating.
"Together, we feel stronger. We gain new skills," they said. Graduating with master's degrees during the pandemic, they think of themselves as the "cursed class," the one that has had to carve out its own space in a tight job market with few openings. So you might as well get ahead of the curve and "create your own development model."
The seven founded the Fiasco Club, an "experimental laboratory, without a leader or ego, which makes everyone equal." The club is a thinly veiled criticism of the "archaic and monarchic system" of the fashion industry, where a star art director dominates at the top of the hierarchy. By founding their studio, the group hopes to preserve their creativity, which they fear will be extinguished by the corporate world, enslaved to the wage machine.
"We worry we will have to wait years to be given interesting assignments, and we are not necessarily ready to make that sacrifice," they said. "With the collective, we can work on projects with responsibilities that we could never have had in a large company."
A punk spirit
They are not yet making money with this structure but hope to "break through" quickly. Others have done it before them, like the Gamut Collective founded in 2018 by designers who graduated from La Cambre, the School of Visual Arts in Brussels. In the meantime, they're working as freelancers – all of them are self-employed – accepting one-off assignments without knowing what tomorrow will bring, a more or less constrained choice that allows them "to have time to get involved in the collective."
Like more and more young graduates and fashion school students, joining a major fashion house is no longer the dream. And even less so with fast fashion brands.
Marvin M'toumo, 27, graduated in 2019 with a master of arts in fashion and accessories design at the University of Art and Design (HEAD) in Geneva.
Read the full article on Le Monde