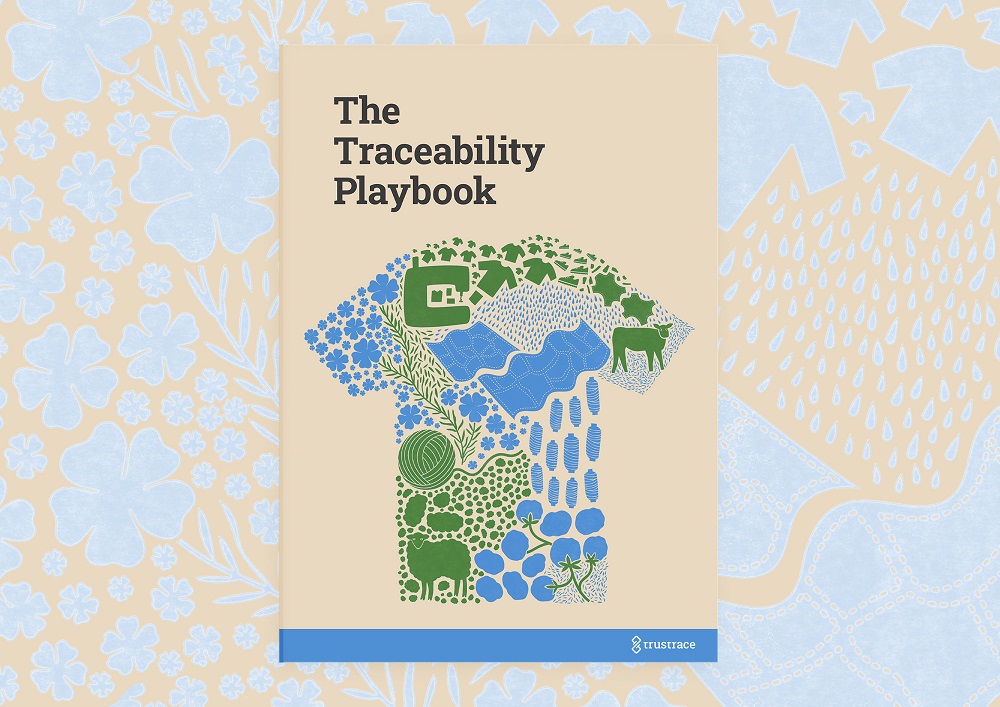 TrusTrace, Fashion Revolution and Fashion for Good have collaborated to launch The Traceability Playbook — a comprehensive, open-source guide that offers an in-depth analysis of the evolving market dynamics and incoming legislation making supply chain traceability a business imperative. The Playbook was driven by a collective commitment to accelerating sustainable transformation in the fashion industry, through cross-industry collaboration and knowledge sharing.
"We're at an inflection point as an industry, where sustainability is evolving from a 'nice-to-have' to a 'must-have' business imperative; a point at which one's 'green line' is becoming every bit as important as one's bottom line," says TrusTrace co-founder and CEO Shameek Ghosh. "However, with this evolution comes the need for knowledge – on how to most effectively manage this sustainable transformation – which is why we've teamed up with Fashion Revolution and Fashion for Good to develop this Traceability Playbook. Together, with some of the most knowledgeable, best-informed minds in the industry, we've created a resource for the fashion industry that will significantly support sustainable transformation."
Founded in 2016, TrusTrace has become a market-leading platform for supply chain transparency and traceability at scale within fashion and retail. Built on AI and blockchain, the platform supports brands with risk management, compliance, product claims, footprint calculations and the ability to confidently and easily share data about product origin and impact; it is being used by more than 40 apparel brands — including adidas, Decathlon, Filippa K, Fjällräven, Houdini and Icebug.
The start of 2022 has seen TrusTrace experience a 350 percent YoY increase in brand requests for traceability guidance and support, inspiring the platform to join forces with advocacy organization Fashion Revolution and global innovation platform Fashion for Good, to develop the Traceability Playbook.
The collaborators have worked together to combine knowledge and expertise, developing this go-to manual that will help brands understand the basics of achieving supply chain traceability, from the key players operating within the vast supply chain network, to the digital trends and legislation driving traceability forward.
Written by sustainable fashion journalist Megan Doyle, the Playbook provides both up-to-date insights and concrete examples of good practice — including case studies from companies such as Balenciaga, Gucci, adidas and more; as well as insights from industry leaders including Amina Razvi from the Sustainable Apparel Coalition; Paul Foulkes-Arellano from Circuthon; and Baptiste Carriere-Pradal from Policy Hub.
➔ Read more on Sustainable Brands