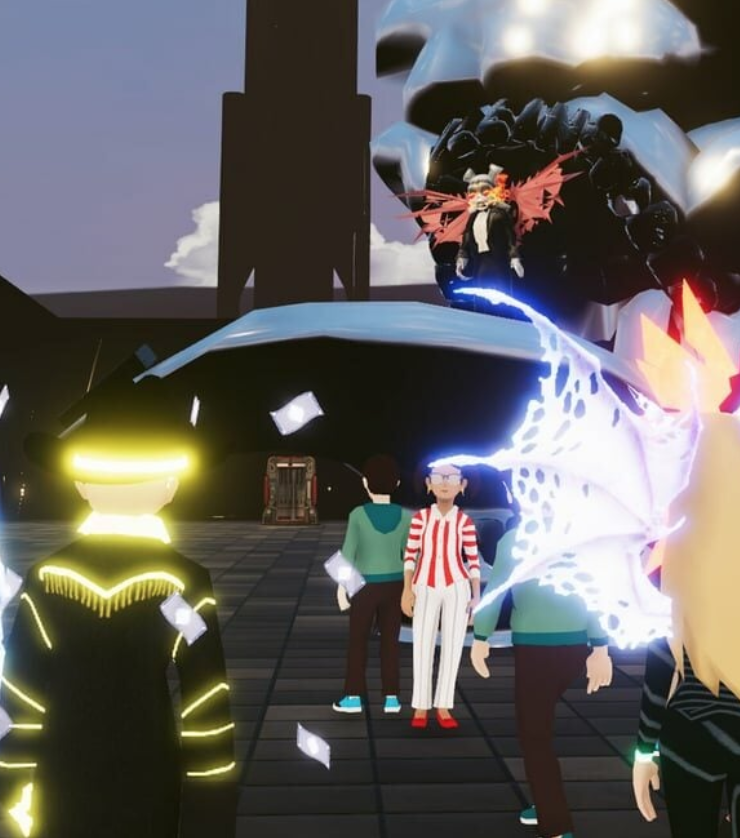 The report was produced by Camille François, a researcher at Columbia University and a specialist in augmented reality, Adrien Basdevant, a lawyer specialising in new technology law and a member of the National Digital Council, and Rémi Ronfard, Inria research director and associate researcher at the Ecole des Arts Décoratifs. In its report, this trio proposes an overview of the implications of Metavers, from literature to video games, via cryptocurrencies and the now-famous NFTs (see our dedicated explanatory file).
The report, above all, makes ten proposals addressed to the executive. These range from broad guidelines to more concrete measures. In the first category, it is suggested that the State position France as a leader in digital services thanks to metavers, or seize the opportunity of the Olympic Games to unite the major players around the latter.
Among the more concrete proposals is the creation of a research and coordination institute, based on the model of Ircam (Institute for Research and Coordination of Acoustics and Music), whose role would be to coordinate researchers and creators around different projects. The structure would act as an "expertise counter" for all the cultural institutions concerned.
It is also suggested to use public commissions to encourage the development of projects linked to metavers, or to start adapting European texts now to the realities of these new connected environments. The authors of the report also hope to see France play a key role in the negotiation of international standards, in order to ensure interoperability between the various technologies to be created.
"Our mission has focused on highlighting the richness of this ecosystem and calls for seizing the opportunities for the development of the metaverse to build new global digital leaders in France and Europe," explains Camille François. Rémi Ronfard believes that "the development of immersive technologies on the web can be a formidable instrument for democratizing culture and promoting online creation".
The report submitted to the executive is freely accessible in its entirety via a dedicated page on the website of the Ministry of Culture. A shorter version of the report is also available, with a dozen pages on the subject.