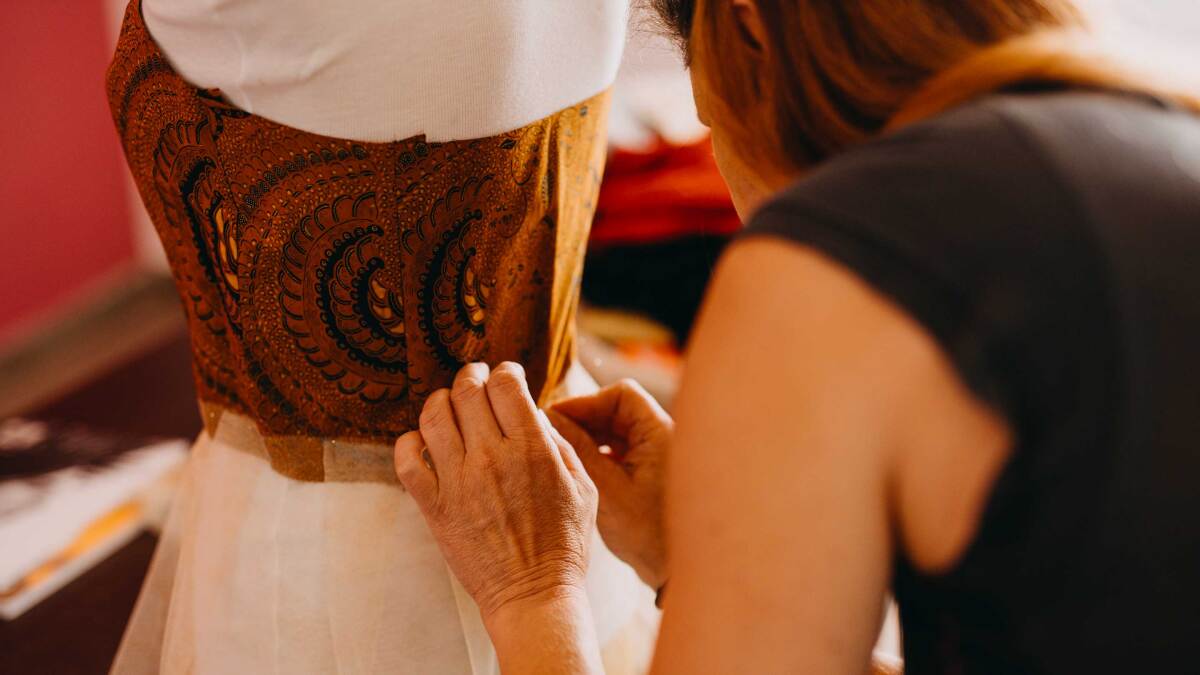 Based on a qualitative analysis of some 40 luxury company executives and a survey of 2,000 people (luxury clients and non-clients) in Europe and the United States, the new Luxury Outlook 2022 report by The Boston Consulting Group (BCG) for the Comité Colbert on the luxury industry reveals five major issues identified by the sector's players as challenges to be met in order to strengthen their role as bold and responsible pioneers:
Production & resources: from the excellence of core know-how to a responsibility extended to the entire chain, perpetuating quality and accelerating innovation in the face of scarce resources;
Lifecycle: from symbolic products to responsibility for the entire lifecycle, reconciling sustainability, use, scarcity and novelty;
Customer relations: from physical experience to digital reconciliation, transposing excellence to new experiences;
Responsibility: from a competitive advantage to a collective imperative, leading the environmental, social and societal transition in coalition;
Globalization: from unreserved globalization to the re-evaluation of geostrategic dependencies, navigating new territories and anticipating risks.
An industry that symbolizes national pride, associated with concepts of excellence
Luxury enjoys a very good image: 85% of the French and 80% of Italians consider this sector to be a source of national pride. According to the French, it is even the first industry to make the country shine (ahead of tourism for example). The luxury industry is mainly associated with notions of quality (for 64% of clients and 56% of non-clients), know-how (42% of clients and 41% of non-clients) and creativity (38% of clients and 30% of non-clients). […]
Luxury product life cycle: from a symbol to a responsibility over the entire life cycle
Historically, luxury brands have often considered that their responsibility ended after production and sale. Today's environmental and societal challenges are encouraging the sector to go further. 80% of respondents believe that luxury brands have an obligation to commit to managing the entire life cycle of products, through repair services, upcycling or the second-hand market, which is expected to grow three times faster than the new market in the coming years. […]
Responsibility: from a competitive advantage to a collective imperative throughout the chain
60% of consumers believe that luxury goods have a responsibility to initiate the environmental, social and societal transition, and six out of ten customers integrate this notion into their purchasing decisions. Precisely, thanks to its creative assets and its capacity to influence, luxury is able to make sustainability attractive. To launch the movement on a large scale, the sector will not escape working in coalition to bring out solutions at the industry level and beyond. Interviews with executives revealed that this environmental, social and societal transition has already been initiated by luxury brands, particularly because the very nature of their products has always imposed a form of frugality. However, this transition must be carried out throughout the chain. This commitment is all the more important because the sector enjoys a capacity for influence (39%), an international aura (35%) and significant financial resources (31%).
"While in recent years the luxury sector may have considered "green" as a competitive advantage, the leading companies in the environmental transition must now bring the rest of the industry on board. The goal? To place sustainable development at the heart of all practices: based on their DNA of exemplarity, robust and environmentally friendly processes, they must move from a duty of quality to a duty of transmission," says Joël Hazan.
➔ Read the full press release on the Comité Colbert
➔ Access the report here