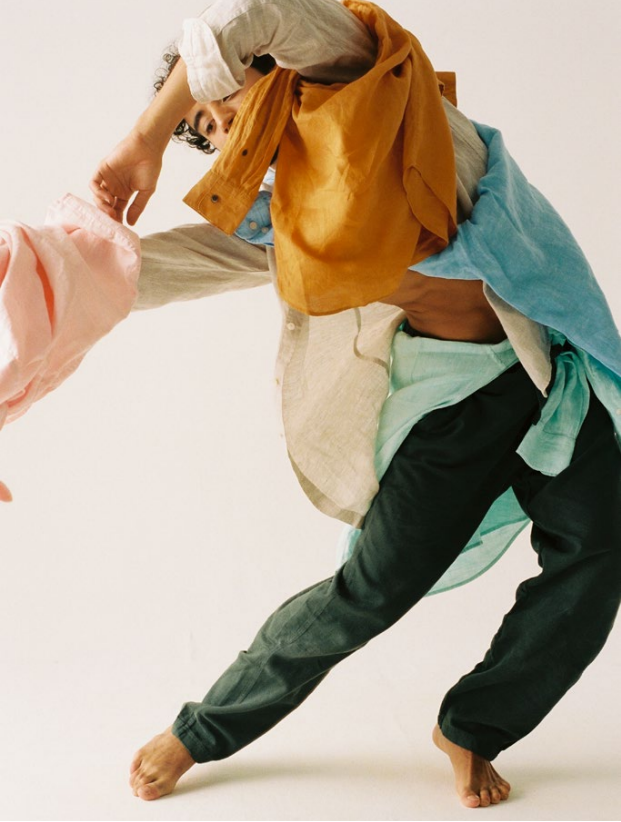 The day of June 9 will be the occasion for exchanges of views on fibre flax between numerous representatives of the sector. Among them will be the president of the European textile confederation Euratex Alberto Paccanelli, the deputy director of the environment of LVMH Alexandre Capelli, or the CSR director of Marc O'Polo International Simone Sommer. Also announced are Marine Lemaire, head of fashion/luxury partnerships at Meta (formerly Facebook), and Mary Jane Shea, head of CSR at IADS (International Association of Department Stores).
Also speaking will be Guillaume Gibault, president of Slip Français, and Désolina Suter, fashion director of Première Vision. As well as industrialists Elizabeth Ducottet (Thuasne Group), Pierre Pomiers (Notox) and Hervé Munck (Arketex). Not to mention architect and designer Jean Philippe Nuel, Made in Town founder Pascal Gautrand, visual artist Pierre Bonnefilles, and Manufacture Cogolin's general manager, Sarah Henry.
Among the many topics that will be discussed during this day will be the place of linen in the European fashion industry, the variety of possibilities offered by the fiber, its applications in fashion and decoration, and more generally the growing place of eco-design in clothing.
The confederation will also discuss its recent conversion to the new European methods of calculating the environmental footprint, a point on which linen has paved the way for the entire agro-creative or agro-industrial sector.
The day will end in the park of the Palace of Versailles, where guests will be able to discover flax fields deployed in the pastoral landscape of the Queen's hamlet. Developed with young farmers from the Terre de Lin cooperative, and gardeners from the Château de Versailles, the operation echoes the ephemeral fields deployed by the CELC in Paris since 2013, successively at the Palais-Royal, Place des Vosges and in front of the BHV Marais.
➔ Read the rest of the article on Fashion Network