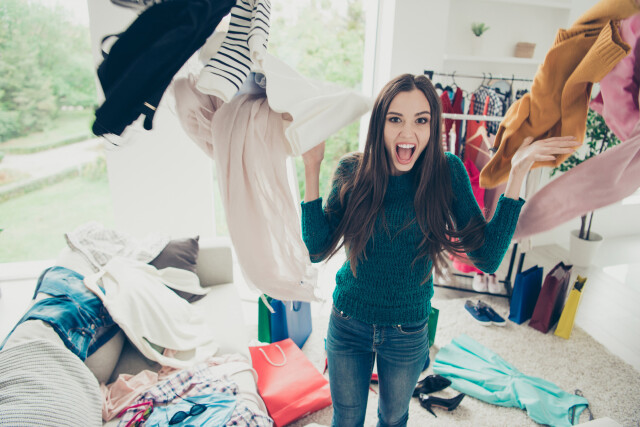 Water, chemicals, fertilizers, transportation and mountains of waste: fashion is now the second most polluting industry in the world, representing between 8% and 10% of global pollution, according to Carbon Literacy. No less than 1.2 billion tons of carbon emissions are released each year by the sector's players.
Faced with this situation, many brands are trying to reinvent themselves by turning to more sustainable materials, production methods and other solutions, but some (very) low-cost brands encourage hyper-consumption and overproduction. Two major problems favored by challenges of all kinds that multiply at high speed on social networks, to the great displeasure of those who strive to make more informed choices.
The click a little too easy
After having brought fast-fashion to triumph with the "Zara vs Shein" challenge, Internet users – influencers and social network users – are encouraging people to buy en masse and then return clothes that don't suit them. A new challenge facilitated by the famous "free return" found in many fast-fashion brands, and even more ultra fast-fashion like Shein. Not content with offering free delivery for particularly low order amounts (over 39 euros), the Chinese giant also offers free returns within 45 days. This is enough to encourage clicks – and purchases – among young people, who only have to transform their home into a life-size fitting room.
And that's exactly what's happening today with the "keep or return" challenge, whose hashtag has already generated more than 140 million views on TikTok. The principle is simple: buy kilos and kilos of clothes, film yourself trying them on, and submit the result to the votes of your community.
➔ Read the full article (in French) on Fashion Network