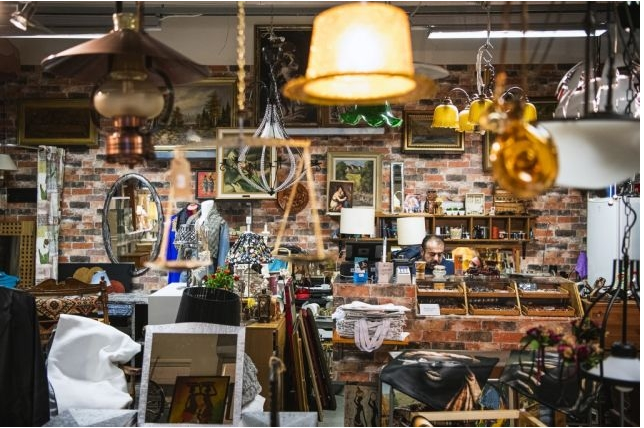 In this working-class city an hour's train ride from Stockholm, this 5,000 square metre centre called "ReTuna" – owned by the municipality and employing between 50 and 65 people – is the image of a city that turned to ecology as early as the 1990s to reinvent itself. "We are a traditionally industrial town, we had difficulties and we had to find a way to build trust and take responsibility" in order to make Eskilstuna "a modern industrial town", Social Democrat mayor Jimmy Jansson told AFP.
Designated "the world's first shopping centre entirely devoted to repaired, recycled and restored products" by the Guinness Book of Records 2020, ReTuna was inaugurated five years earlier, in 2015. Still far from the mastodons of classic mass consumption, the complex still attracts 250,000 to 300,000 visitors every year, with an increasingly "mainstream" profile, according to Anna Bergström, who was in charge of the complex until the beginning of the year.
On two floors, a computer equipment shop, bookstore, children's toys, furniture shop, "you can do all the shopping you usually do in an ordinary shop," says the manager, showing the colourful signs where the light characteristic smell of used objects reigns. In addition to shopping, ReTuna also offers a one-year higher education course in "recycle design", the design of recycled products.