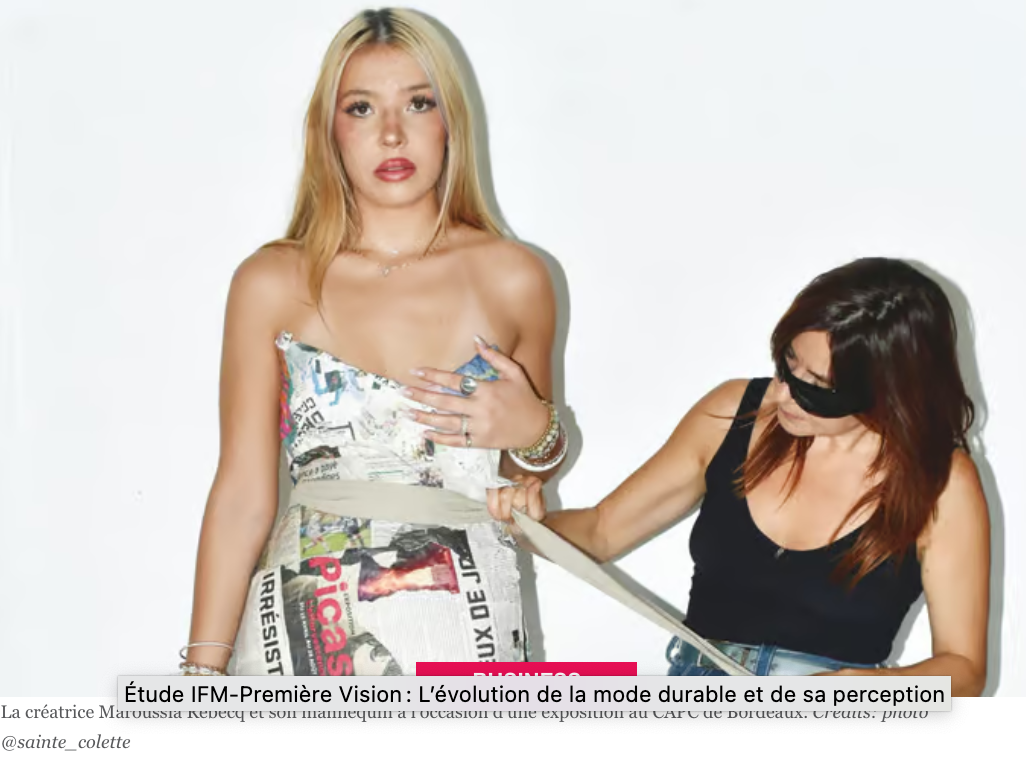 The results of this study conducted by IFM-Première Vision follow on from a first edition published in 2019. The analysis is based on a panel of 5,000 people surveyed in five countries: France, the UK, Germany, Italy and the USA. The study was released on 13 September 2023.
In 2022, consumers in France spent an average of €148.6 on "eco-responsible" fashion. This figure is higher than in 2021, but lower than that of consumers in the United States and Germany. Overall, in 2022, 46.5% of Europeans say they have bought "sustainable" items. This figure rises to 50.4% in the United States.
In the five countries analysed, Première Vision notes that 9 out of 10 people perceive sustainable products as fashion products. Fashion described as eco-responsible is now seen as compatible with fashion trends. This was not the case a few years ago.
On the other hand, the perception of environmental responsibility remains strongly linked to the geographical proximity of production sites. So 'made in' still has a strong impact with the end consumer. For 82.3% of French people, a garment must be made in France to be considered sustainable.
Another important criterion for buyers is the material. In France, 37.7% of those questioned cite materials as the primary indicator of eco-responsibility.
For 82.3% of French people, a garment must be made in France to be considered sustainable.
To access this data, the garment label is cited as the primary means of information in all the countries studied.
Nevertheless, the authors of the study note that the proportion of consumers who feel they have sufficient information is still only a third of the sample analysed (excluding the United States). So more needs to be done.
What about second-hand goods?
The study confirms the growth of the global second-hand market. Of the countries analysed, the United States has the highest figures: 58.5% of American women and 52.6% of American men bought second-hand clothes in 2022.
IFM-Première Vision study
According to the study, efforts are also being made to improve the data transmitted to buyers. Three years ago, lack of information was cited as the main obstacle to buying eco-responsible clothing. Since then, Première Vision has noted that the level of information available to the public has risen sharply. While in 2019, 50.4% of French people felt they did not know enough about the subject, this figure will fall to 33% in 2023.
Read more – Fashion United