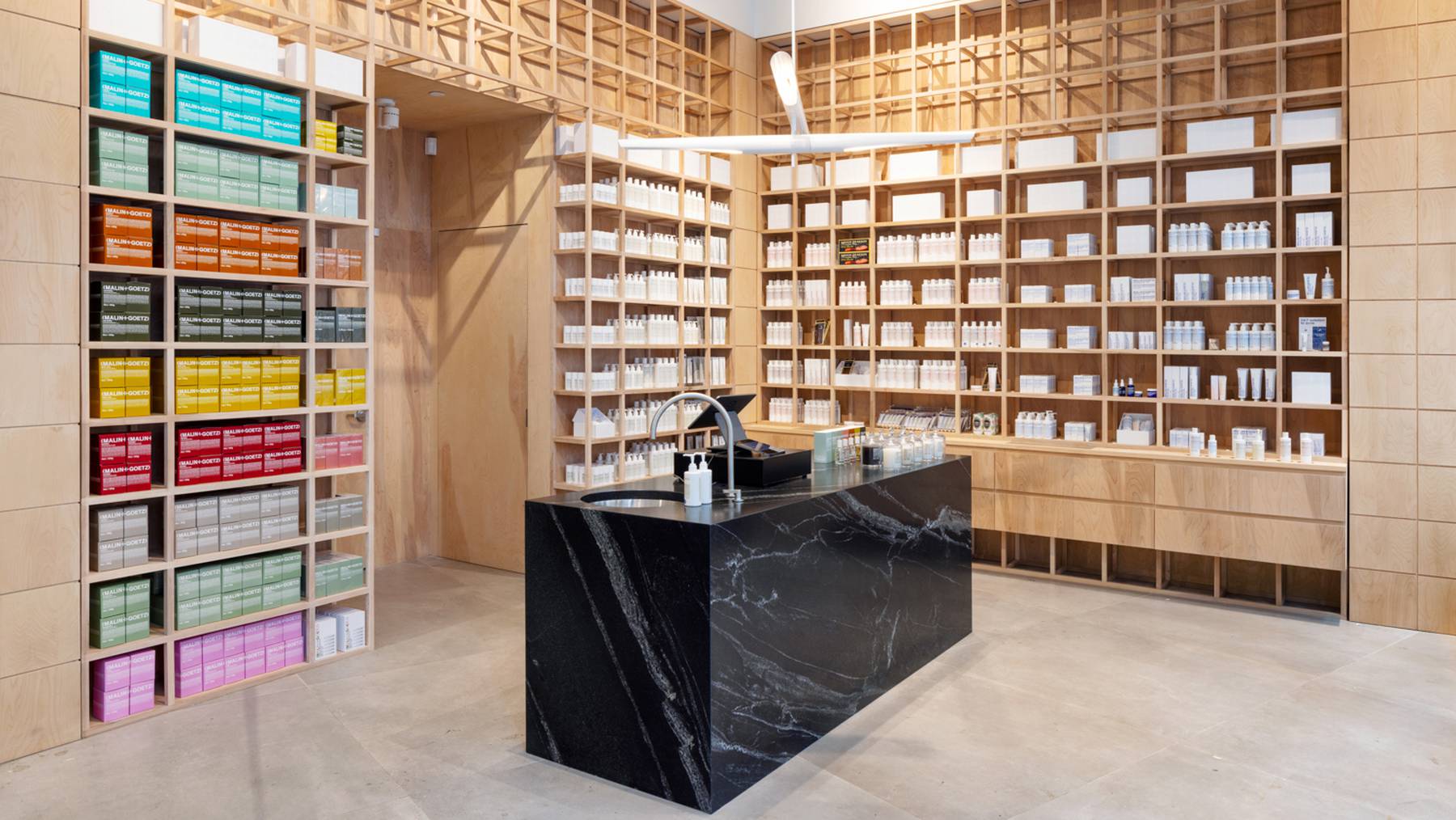 Skin care brand Malin+Goetz sees tiny stores as the key to its big ambitions.
The brand, a gender neutral line of personal care essentials, looks for spaces as small as 400 square feet, or about the size of a typical hotel room. Each of its 15 stores sells a slim assortment of moisturiser, shampoo and other products, colour-coded by category to make it easier to navigate.
"We tend to want to be your local neighbourhood apothecary," said Brad Horowitz, Malin+Goetz's CEO. "I wouldn't say we have a flagship approach."
The strategy is a good fit for a minimalist brand that urges customers to "uncomplicate your regimen." It also reflects a new reality where retailers face rising labour costs and soaring rents on the most coveted blocks, even as sales per square foot have declined since the rise of e-commerce. Brands still see value in physical stores as a way to attract customers and showcase their products, but are thinking differently about everything from where a store is located to how it looks and what it stocks.
Up-and-coming brands often opt for small stores in trendy neighbourhoods instead of flagships on the busiest streets. Many brands look for their physical spaces to serve as many functions as possible, from building brand awareness to serving as a mini-warehouse for e-commerce orders. Generating sales still matters, but it's no longer the only factor in a store's success.
"Costs are 40, 50 percent higher compared to 15 years ago," said Barrie Scardina, head of retail services, America, at brokerage Cushman & Wakefield. "Overall when you think about store fixtures and staff, everyone wants to maximise productivity."
Brands are also opening fewer stores as they expand, compared with the pre-internet rise of chains like Gap, which at its peak operated thousands of stores worldwide. Vuori, a rapidly growing activewear brand that last year secured $400 million in funding from SoftBank, has a plan to reach 100 locations by 2026 (it's about a quarter of the way there).
"We have taken and will continue to take a conservative approach to opening stores," said Anthony DiMaggio, Vuori's vice president of development. "A lot of it has to do with being at the right location. If we find a market that we're interested in, we don't just grab the first available spot."
Below, BoF unpacks new ways of approaching brick-and-mortar, from how to make smaller spaces work to choosing the appropriate post-pandemic location.
➔ Read the full article on Business of Fashion