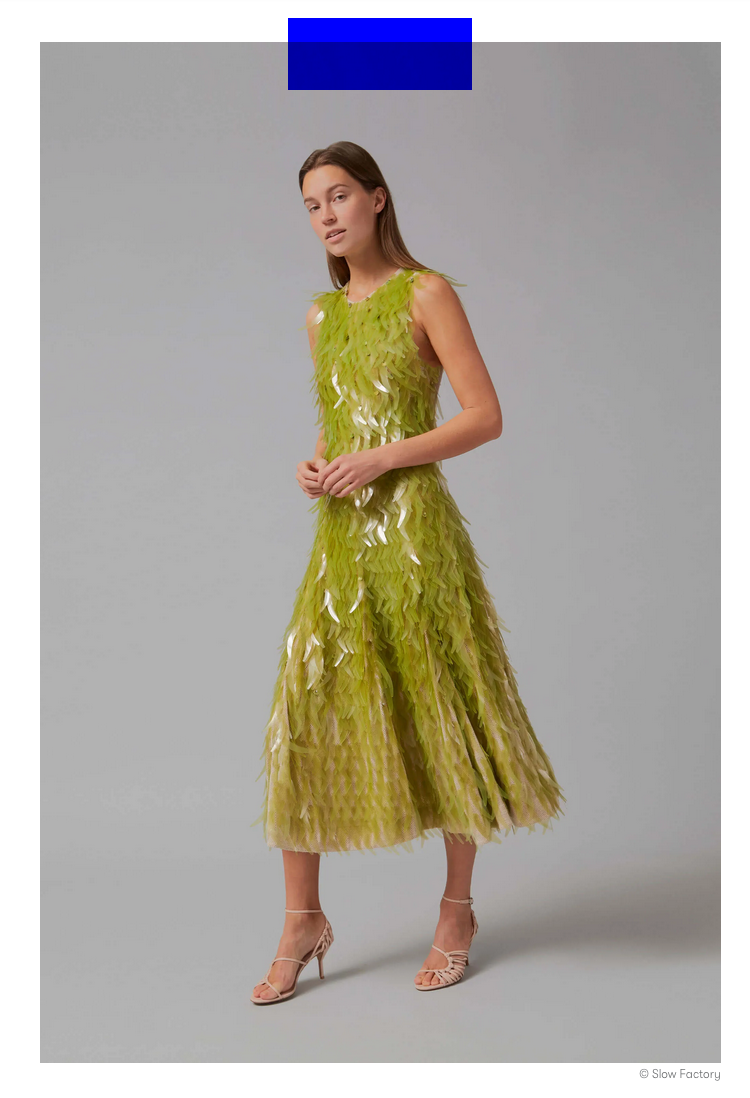 Plastic-free sequins divert food waste from landfills. Alternatives to leather that restore biodiversity. Sustainable material designers are expanding their remit in inventive new ways to create a positive impact.
Brands can play an important role in championing positive impact. "It's about thriving, not just surviving," says Seetal Solanki, founder of London design studio Ma-tt-er and author of the 2018 book, Why Materials Matter.
Positive impact presents challenges on multiple fronts, says Adele Orcajada, co-founder of Material Driven, a material library and consultancy based between London and Dallas. "It has to cover the people making the material, their health, and the material's end of life. Is it bringing nutrients back into the earth and helping the planet regenerate? Will consumers feel they are making a positive impact by choosing that product?"
Investing in development without putting pressure on the outcomes is key, adds Lebanese-Canadian systems designer Céline Semaan-Vernon, co-founder of Slow Factory Foundation. Over the past year, Slow Factory has run an incubator program called One x One with Swarovski and the United Nations, pairing three New York-based designers with scientists working on sustainable materials.
The results show how positive impact can be interpreted across social and environmental issues. Designer Mara Hoffman created an apprenticeship program with Custom Collaborative, providing skills training and jobs in upcycling for marginalized women. Designer Phillip Lim developed a luxury dress made from carbon-sequestering algae sequins. Streetwear label Public School grew a leather substitute from bacteria.