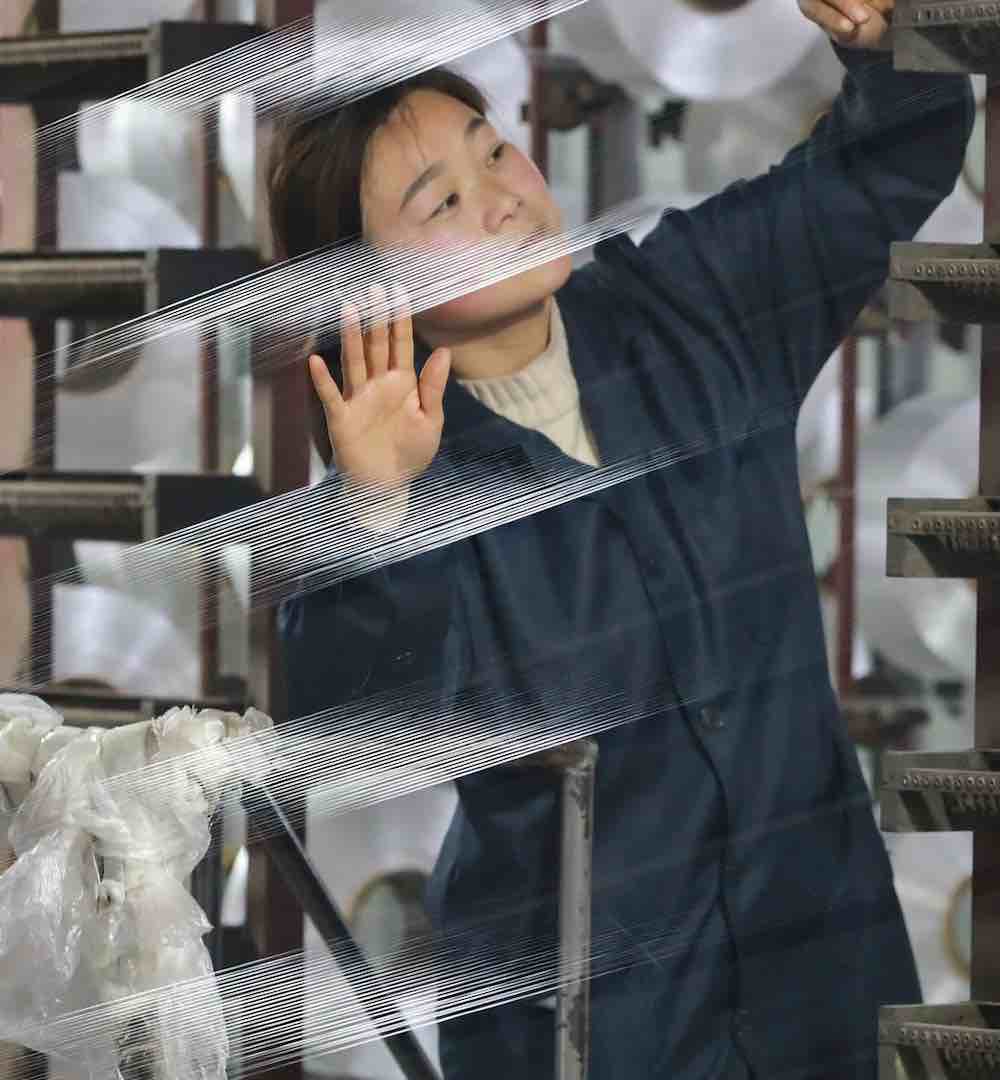 Whether it's reducing manufacturing emissions or avoiding cotton from Xinjiang, it's up to suppliers to fulfil the sustainability promises that brands make to their customers and investors. Yet, most of the time, brands are telling — rather than asking — suppliers how to do that work and ignoring their expertise. This is a recipe for failure.
Increasingly, suppliers want a seat at the table. They want to do away with generic sets of instructions that brands devise internally but do not match the realities of the supply chain. And they're taking action. In recent months, suppliers have been carving out new ways to get their voices heard, both with brands and with one another, in hopes of accelerating sustainability progress in an industry where the pace of change has not kept up with the rate of promises or the urgency of the problem.
With the tagline "sustainability starts with producers", the Transformers Foundation Supplier Community launched earlier this year with the goal of creating a space for suppliers — and only suppliers, but from any tier of production — to engage with each other, join industry councils, participate in developing or endorsing reports, and receive monthly updates of resources and events. The updates are "vetted by people who actually know a thing or two about production", the foundation says.
The Asia Garment Hub, a joint initiative of German development agency GIZ's regional project Fabric and the ILO's Decent Work in Garment Supply Chains Asia project, has also been convening monthly supplier meetups for about the last year. They are attracting strong attendance, organisers and participating suppliers say, and cater to a need that the industry has largely overlooked. Participants, who agree to keep attendance anonymous, say these sessions have become safe spaces to share frustrations and challenges with one another, brainstorm potential solutions and overall engage in conversations there might not otherwise be a forum for. The Sustainable Apparel Forum, whose latest edition is taking place in Dhaka, Bangladesh, today, is adding further impetus.
The disconnect between brands and suppliers has frustrated many in the industry for decades, and the stakes may be higher than ever as climate efforts ramp up. "Brands will ask us to fast track decarbonisation work while at the same time [asking for] discounts," says Vidhura Ralapanawe, EVP of innovation and sustainability at Epic Group, an apparel manufacturer headquartered in Hong Kong. "We have never got to a conversation where we are talking about decarbonisation as a collective aspiration, a collective goal and a collective strategy. My fear is that without having that conversation, we are going to fail."
The same kind of discrepancy persists between brands and suppliers across the supply chain, whether the goal is to reduce emissions, use cleaner dye processes or source more sustainable raw materials. Brands have ambitious targets in these categories and beyond, but few consult with their suppliers to discuss what those improvements will entail, how much they will cost or what is possible to accomplish, according to interviews with suppliers and industry groups such as the Asia Garment Hub and Transformers Foundation.
Lack of consultation results in a lack of progress, suppliers say, because you can't truly solve a problem without understanding it first and without agreeing on a strategy for tackling it. On one level, it's a matter of logistics — which type of solar installation to install, perhaps, or whether a new material is compatible with a factory's existing equipment. On another, it's a profound shift in how decisions get made across the supply chain.
"[There's] a frustration with the role of the brand as solution prescriber. They tend to be one-size-fits-all approaches, but most of the time brands don't even know who their suppliers are," says Kim van der Weerd, intelligence director at the Transformers Foundation, advisor to GIZ Fabric, host of the Manufactured podcast, and a prime mover in organising the monthly Asia Garment Hub meetups. "The goals are collective — but most of the time, the solutions are going to be local."
Shared goals
Historically, suppliers have not collaborated much — competition has always been too tight. But, as brands' sustainability demands have increased and the need for climate action grows more urgent, that mindset is shifting. "If I, as a business, want to be sustainable, I need to be working with my competitors to change my operating environment," says Van der Weerd.
The fashion industry needs to become "aspirational again", says Alberto de Conti, head of the performance and fashion division at German chemistry company Rudolf Group and founding member of the Transformers Foundation. "Collaboration within the industry can inspire new ways of working, encourage people to think bigger and change the perspective on what it means to be successful," he adds.
Van der Weerd is keen to debunk the notion that sustainability ambitions need to be forced on suppliers: "They share these goals too. Lest we forget, most suppliers are based in countries that are hugely vulnerable to climate change. Most people I've met are super-frustrated because all the energy is going into solutions that do not make sense in the context they're operating in."
Her comments are echoed throughout the supply chain. "We were talking about the issues that are relevant to all of us, and we realised that if we don't do something about this now, all of us will suffer collectively," says Saqib Sohail, who leads responsible business projects at Artistic Milliners, a denim manufacturer in Pakistan. While most manufacturing countries and different sectors of the fashion industry have associations to advocate on their behalf, Sohail says they are focused more on policies and other business interests, and not on fostering collaboration.
By coming together with the purpose of talking about decarbonisation and other sustainability concerns, suppliers can share solutions with one another and brainstorm problems together. A new challenge for one supplier may be something that another overcame last year. "Someone's already invented the wheel, so we don't need to reinvent it. Somebody already knows the right person to talk to, so we can talk to them," Sohail says.
The hope is also that suppliers will be able to change how they engage with brands about sustainability strategy. "What we're saying is: 'Give us a few minutes to understand what you really want. Include us in the discussion before you impose something,'" says Sohail. "Let's work together on the problem rather than giving one-sided solutions."
Read more in Vogue Business