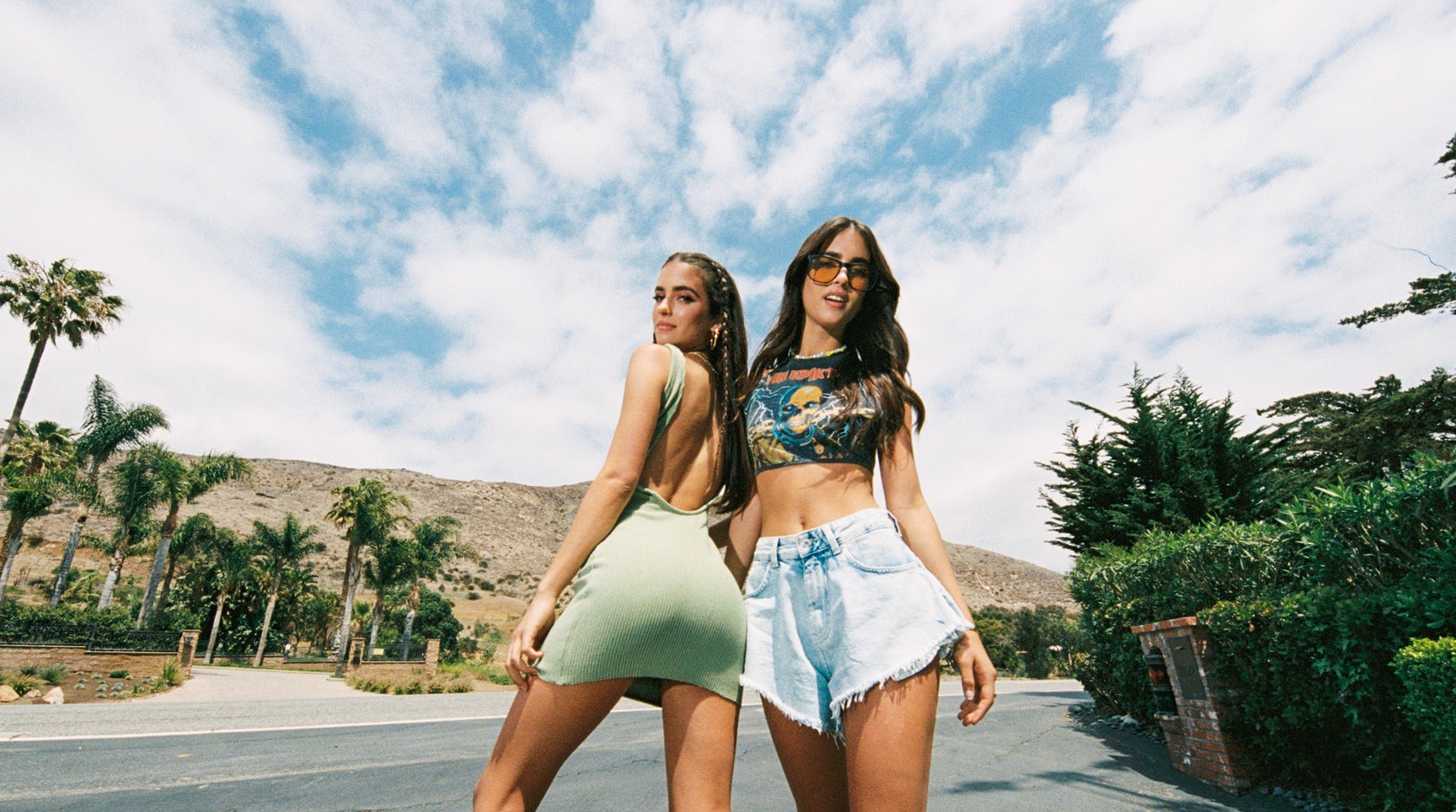 Building a brand that becomes an overnight hit can be like catching lightning in a bottle. Dedy Schwartzberg has done it twice. Nearly a decade ago, the Israeli entrepreneur co-founded Adika, an online fast fashion brand that quickly became one of Israel's top-selling fashion sites before expanding into the US and UK. Last year, Schwartzberg and several members of Adika's leadership team left the company and launched Edikted in January. The new label is much like the old one, not to mention Shein, Fashion Nova and countless other brands that churn out cheap and trendy looks by the dozen.
And yet Edikted has managed to cut through the noise. It was the top-searched fashion brand amongst Gen-Z on Google in late September, according to a report from the search giant. Its TikTok videos receive double the average video views of other apparel brands its size, according to social media management platform Dash Hudson.
Schwartzberg says catching Gen-Z's attention — and money — comes down to a simple formula, whether those teens and early 20-somethings are in Toronto, Tampa or Tel Aviv: move fast, keep manufacturing costs low and flood social media.
"The market is huge and so is the opportunity," he said. "For Gen-Z, it's all the same motivation, the same language, the same behaviour. All over the world, it's really the same client, so if you learn how to speak to one, you learn how to speak to another."
[…] Brands built around selling massive amounts of disposable clothing are also under pressure to account for their toll on the planet. In surveys, Gen-Z is often the generation most concerned about the environment, but also the most likely to purchase fast fashion. At some point, those consumers may choose a side.
How It's Made
Edikted takes full advantage of some recent changes to how clothing is made. Where in the past new brands often needed to put in large orders to secure a supplier, Shein and other fast fashion retailers have made on-demand manufacturing a more accepted practice.
Schwartzberg said his brand orders clothes frequently in small batches, adding or cutting styles based on how they perform. Edikted focuses on trends that surface on TikTok and Instagram. It's a strategy that is sure to capture some young shoppers looking for the buzziest product, but it's also one that's contributed to some backlash. Fast fashion brands are constantly being called out for ripping off designer products, and even giants like Shein are hosting fashion competitions and introducing more upscale labels to differentiate themselves.
Edikted offers fewer new styles than some of its competitors: it rolls out 100 styles a month (with plans to double that figure next year), compared with thousands weekly at Shein and other brands. The goal is to appear more curated than Shein, with materials that Schwartzberg says are better quality. Edikted clothes also have a slightly higher price point (an open back top is listed for $47, compared to $9 for a similar item at Shein), although it offers plenty of discounts and flash sales so that customers feel like they are getting a deal.
[…] Sustainability has also become a growing concern amongst young shoppers, even as they are the driving force behind fast fashion. Edikted incorporates this apparent contradiction into its marketing: a banner on its homepage reads "pre-order for a more sustainable future!" (pre-orders allow brands to reduce waste by better matching inventory to sales, the thinking goes).
Sustainability advocates are sceptical about brands that claim to be green by using an on-demand manufacturing process, especially when clothes are made using synthetic materials that can't be recycled. They also criticise brands that flood the market with cheap clothing meant to be worn only a few times.
"Producing less inventory does not make you a sustainable brand," said Clarke. "This age group is educated enough to realise that brands like these are still burning other resources."
Read the full article on Business of Fashion