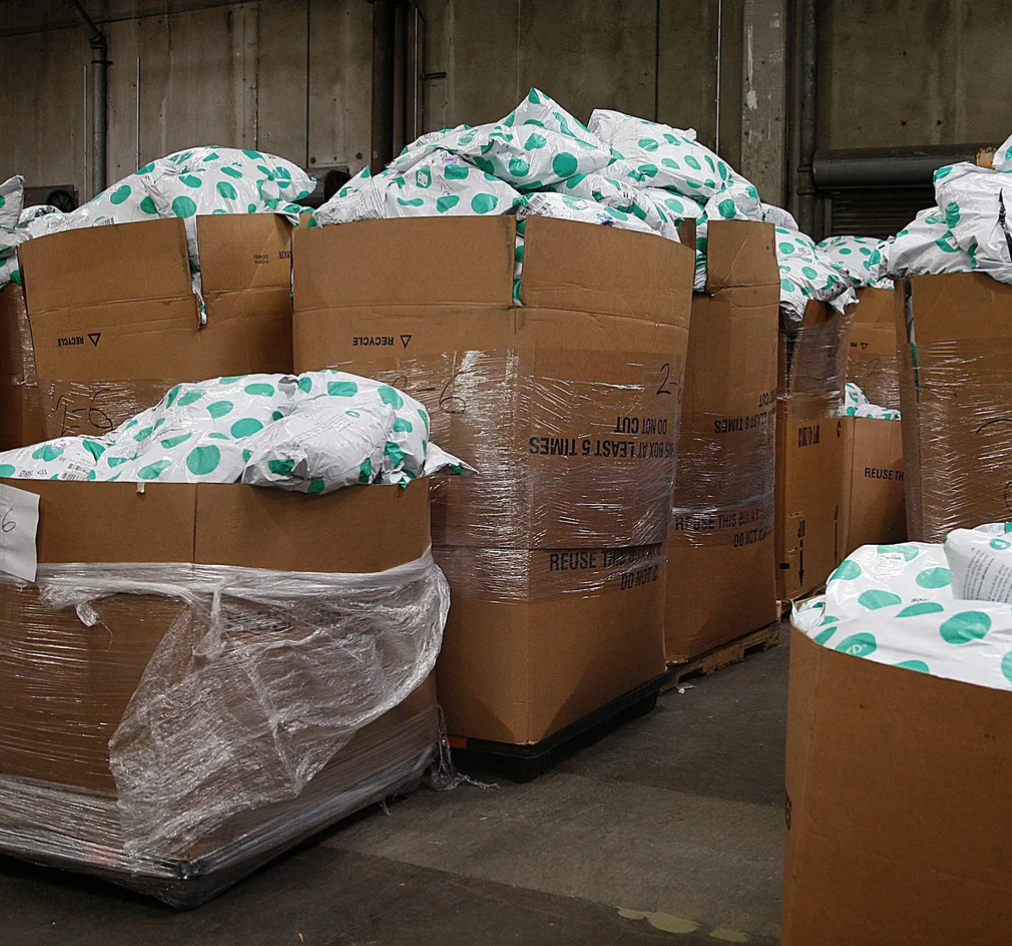 Circular fashion business models are booming. In the last year, brands including Gucci, Ulla Johnson and Chloé have entered the resale market; Matchesfashion, Selfridges and Rixo have partnered with third-party rental platforms or started their own; and Net-a-Porter, Ganni and Toast have built out their aftercare offerings. Fast fashion giants including Shein, Pretty Little Thing and Zara are also trying to ride the wave of consumer interest in circularity. But, are rental, resale and repair delivering the sizable environmental savings they promised?
It's a difficult question to answer. As yet, there is no industry-wide standard on how to measure the environmental impact of circular fashion models. Some rental, resale and repair platforms have opted out of trying to quantify their impact until a robust system is available. Others have attempted to calculate the CO2 saved by renting or repairing a garment versus buying new — based on broadstroke reports and public data from brands — and equate it to something easily understood by consumers, such as emissions from cars, felled trees, hamburgers or even lattes.
However, critics point out that circularity impact claims are often extrapolated from general studies riddled with assumptions and uncontextualised averages, while smaller platforms in particular often lack the data, methodology and resources to conduct bespoke life cycle assessments (LCAs), which are needed to truly understand the impact of circular models. Experts agree that approximations are not good enough, especially amid a global greenwashing crackdown, which is placing increased scrutiny on environmental claims of any sort.
"If done well, circular business models could offer additional revenue and environmental cost benefits, but we're not currently capturing the full potential," says Jules Lennon, fashion lead at the Ellen MacArthur Foundation. This applies to both how impact is calculated and how the infrastructure is set up to limit that impact. Part of the problem, Lennon explains, is that many brands trialling circular models still see them as an add-on rather than a core strategy, using take-back schemes and resale platforms to incentivise purchases of new products made from virgin materials, and evaluating performance from a linear mindset. "Unless we shift the customer incentives and performance indicators of circular business models, they will only ever have limited environmental and economic benefits."
For circular fashion platforms, many of which have gained funding from increasingly ESG-focused investors by promising a more responsible way to shop, these limitations could also be a barrier to scaling up. "Even if you're looking to impact investors, you're competing against high tech innovations like carbon capture," says Josephine Philips, founder and CEO of repair and alterations service Sojo. "When it comes to circular fashion, investors might not be as convinced of the environmental benefits and numbers are the best way to get that across."
Linear LCAs are not fit for purpose.
Most LCAs are designed for linear business models; tracing the environmental impact of fashion garments from "cradle to gate" and relinquishing responsibility after the point of sale, says Akhil Sivanandan, president and CCO of fashion life cycle analysis company Green Story, which supports Thredup with its annual resale report.
To find a better methodology, an interdisciplinary approach is needed, says Sarah Gray, lead analyst at the Waste and Resources Action Programme (Wrap). "We need the social research experts to talk to the environmental impact and environmental engineering experts," she explains. Others say the industry could go even further, expanding the notion of impact beyond the environment to include job creation in new fields like authentication as well as warehouses and workshops, upskilling and craft preservation, and even emotional and physical durability. "We shouldn't limit ourselves," says Hortense Pruvost, head of impact at Vestiaire Collective.
In the meantime, circular fashion platforms are starting to partner with third parties to calculate their environmental impacts, adapting the existing LCA model to include the customer use and end-of-life phases. It's throwing up plenty of challenges.
Read more – Vogue Business