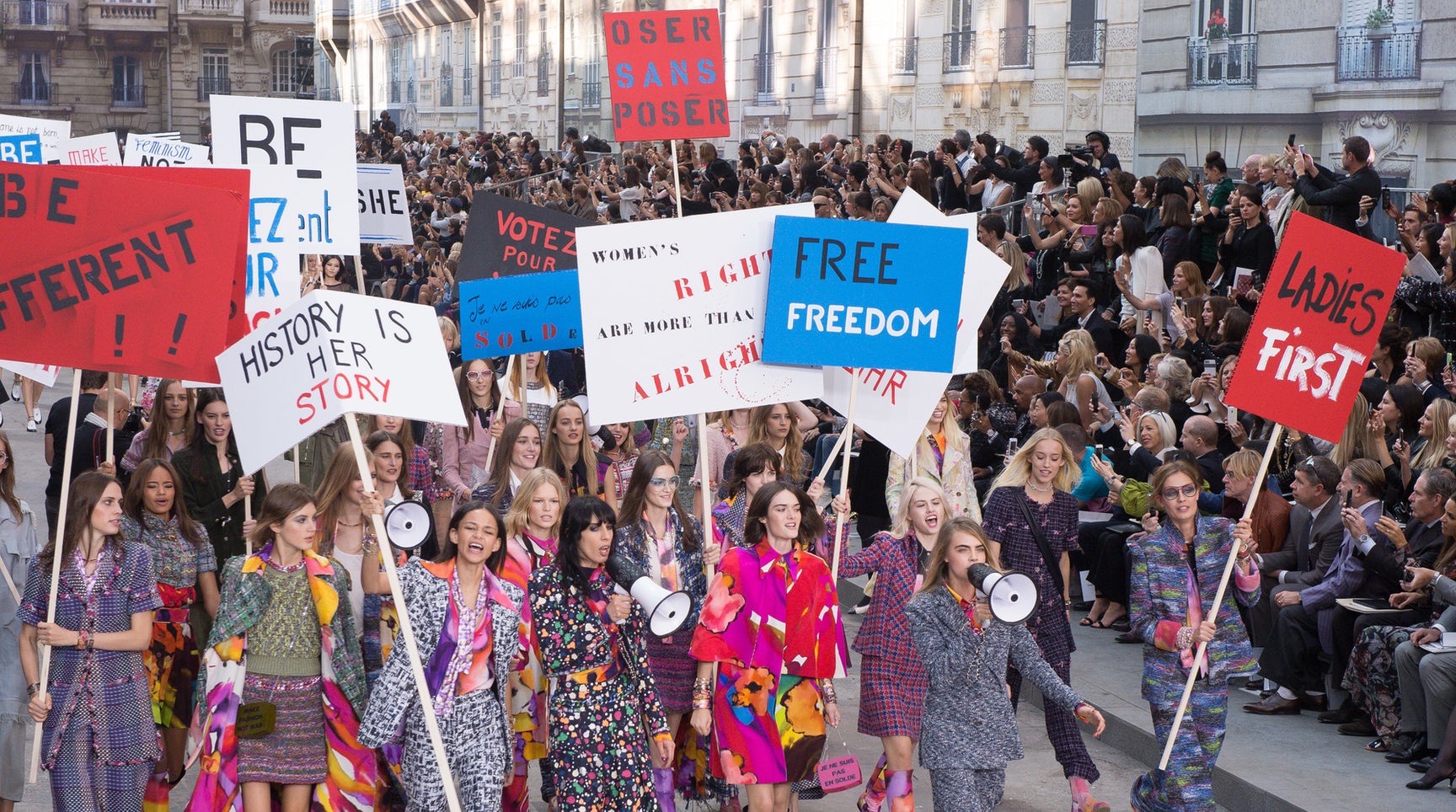 Earlier this month, a group of nearly 40 fashion brands, advocates and fashion insiders sent a letter to the US Federal Trade Commission asking it to review the guidelines governing what can be marketed as sustainable. It's an unusual move in an industry that has thrived on self-regulation, but fashion is getting more political.
The letter was organised by advocacy group Politically In Fashion and denim brand Amendi, which bills itself as focused on transparency and responsible design and production. Lobbying the US government for tougher oversight of which companies can say they're behaving responsibly and when is both on-brand and in Amendi's interest. The current lax guidelines make it harder for companies trying to operate more responsibly to demonstrate that to consumers.
"If you're trying to operate in [this] space genuinely, you're going to lose to the guy with deep pockets," said Amendi co-founder Corey Spencer. "The only way to [compete] is to level the playing field."
Amendi is part of a growing cohort of brands that have built engagement with consumers through a promise of ethical and sustainable practices. Now they're beginning to use their platform to advocate for wider change within the industry. Some, like Amendi, are lobbying for regulatory shifts, while others are focusing on sharing their learnings and demanding better from larger peers.It's a powerful way to help brands stand apart at a time of intense political and cultural upheaval. But at a time when more and more fashion companies are using the language and imagery of protest, does brand advocacy really lead to change or is it just another marketing tool?
Give Your Messaging Meaning
Two years ago, Swedish slow fashion menswear brand Asket daubed a wall in a bustling Stockholm shopping district with the words 'Fuck Fast Fashion,' an eye-catching campaign that took aim at big and polluting mass-consumption brands.
It's an example of the simplest way a fashion brand can advocate for change: using its platform to raise awareness. But that can also become an easy and performative marketing ploy, with little real impact. The number of brands posting black squares and statements of solidarity for the Black Lives Matter movement in 2020, only to be called out for their treatment of Black employees and customers, is a key example.
Messaging that helps move the conversation forward can be more effective. Asket is moving beyond attacking what it says others in the industry are doing wrong, to share more information on what it's learned about trying to do things better. It publishes an annual report outlining its progress towards operating more sustainably, and earlier this year it published a white paper summarising more than 18 months of research into more sustainable packaging options.
These kind of disclosures are "proving that it can happen, and it does happen," Vocking said. "That excuse of, 'Oh, it's just really complicated'… doesn't stand up anymore. If you really wanted to change as a business owner, you can."
Read the full article on Business of Fashion