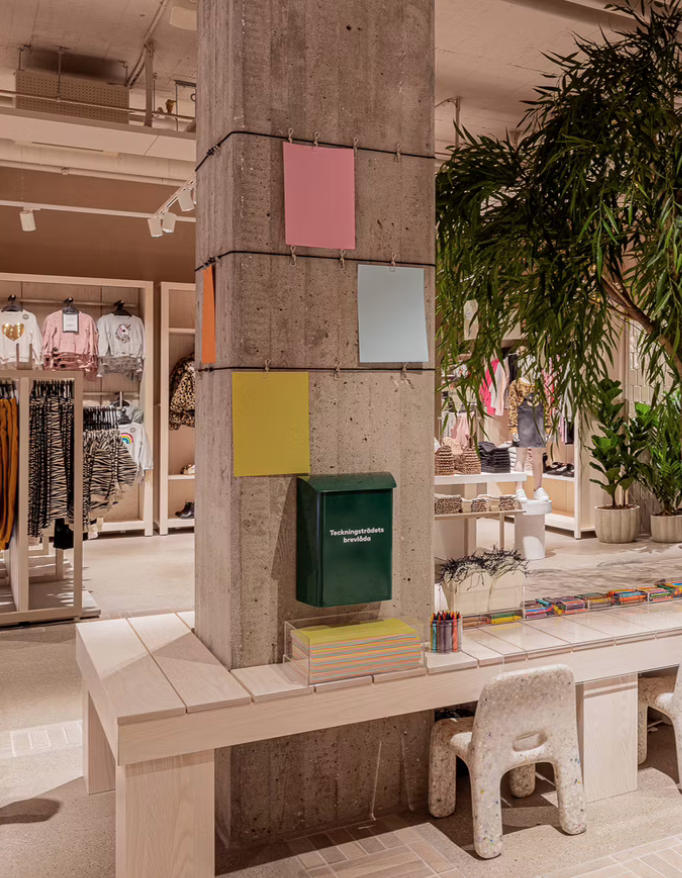 H&M will remove the 'Conscious choice' indicator from its e-shop worldwide. This process should be completed by the end of October. The company will also adjust product descriptions and more clearly share information about sustainability efforts, a spokesperson for H&M's Dutch subsidiary confirmed to FashionUnited in an email.
This information follows an investigation report by the Autoriteit Consument en Markt (Dutch Authority for Consumers and Markets – ACM). The organisation concluded on 13 September that H&M's sustainability claims, as well as those of the sportswear chain Decathlon, were 'unclear and insufficiently substantiated'. In the course of the investigation, H&M committed to adapting its working methods and to modifying or removing the sustainability claims.
In particular, the ACM criticised the use of the term "conscious", an indicator that H&M has been using for years for "items made with special care for the planet", according to its website. Since 2010, H&M has even produced a separate Conscious line. The formula had already been the subject of several comments: the activist organisation Schone Kleren Campagne, for example, parodied an H&M Conscious advert in 2013. According to the ACM, the claim did not sufficiently specify the sustainability benefits of the products in question. The same applies to Decathlon's 'Ecodesign' concept.
H&M: "Achieving clearer communication on sustainability with ACM
The 'Conscious' indicator will disappear, as will the term 'Conscious choice'. The product descriptions on the website are also being adjusted. For example, the current texts on the materials used are being changed. If recycled or sustainable materials have been used with a product, a text stating this is added in a pop-up on the product page. Information about H&M's sustainability efforts and goals, which is always on the product pages, will be given a different place on the fast fashion giant's e-commerce site.
Finally, H&M will provide more details about the methods of the Better Cotton Initiative (BCI), an organisation from which the company purchases cotton. BCI is a non-profit organisation that helps cotton producers to make their production more sustainable. However, there is no guarantee that a cotton garment actually contains more sustainable raw materials.
For its part, Decathlon, via an ACM statement, "commits to adjusting or ceasing to use sustainability claims on its clothing and/or websites". Furthermore, in an attempt to redeem itself and compensate for its approximate sustainability claims, Decathlon will donate €400,000 to a cause dedicated to sustainability in the apparel industry.