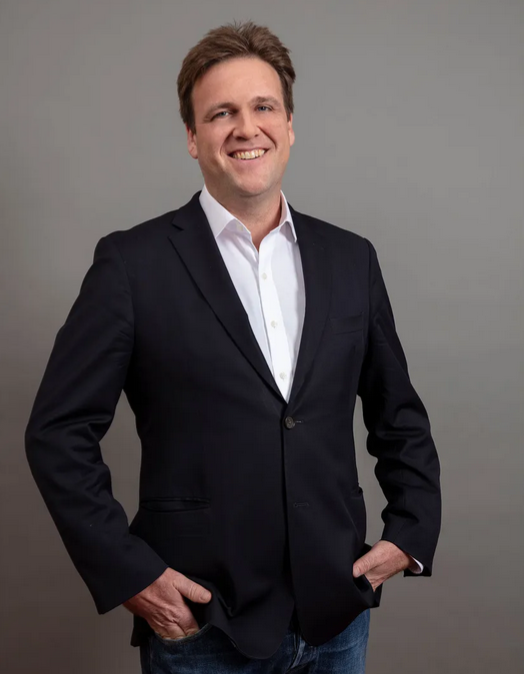 California-based Higg Co is rebranding as Worldly to reintroduce itself to fashion and expand its product range after the Higg Index — the industry's leading sustainability assessment tool supported by Higg Co's software — suspended its consumer-facing programme last year.
H&M and Norwegian brand Norrøna had been among the first to incorporate a new ratings system based on data from the Higg Materials Sustainability Index (MSI), intended to assess the sustainability of a garment, and make it available on product pages. Customers shopping online could readily see claims that a certain sweater or pair of pants, for example, used less water or had a lower carbon footprint than a conventional version because of the wool or cotton it was made from.
In June, the Norwegian Consumer Authority determined that such claims were unsubstantiated and misleading because the data behind them was insufficient, a decision widely applauded by environmentalists who said the data only captured a fraction of a product's true lifecycle; the Sustainable Apparel Coalition, the non-profit that operates the Higg MSI, said the data was vetted and validated, but admitted it was outdated and needed improvement. The SAC then decided to pause the consumer-facing transparency programme while it worked "to better understand how to substantiate product level claims with trusted and credible data". The programme remains on pause; the SAC has commissioned a third-party review and says it aims to share findings in the coming months.
"The NCA news, I think what that did for us was solidify the need for more primary data," says Worldly CEO Jason Kibbey. "We are not stepping away from the Higg Index in any way. We continue to be the exclusive host. What does change is we are going to be launching new products, new services."
The rebrand is in part designed to make clear the relationship between his company, the Higg Index and the Sustainable Apparel Coalition. While Higg Co, now Worldly, aggregates the data for the index, the index is operated by the SAC.
"When we spun out of the SAC a few years ago, all we were doing was essentially the Higg Index. That has been kind of a source of confusion as to who does what. We are a software platform," he says. The relaunch will also help the company expand and accelerate its sustainability efforts in the fashion industry, with a particular eye to moving the needle on Scope 3, or supply chain, emissions which are responsible for most of fashion's footprint. "We really believe the world needs actionable data, and needs it fast. We're going to be launching some new tools, one of which is a factory data capture tool that allows companies to dig into the Scope 3 of their factories really quickly. Because digging into Scope 3 is hard."
With its relaunch, the software company is also rolling out a new tool aimed at collecting factory-level energy, water and waste data in real time to help brands better track their footprints over time. In theory, that will help companies to actually reduce their emissions, says Kibbey. That's because brands have already picked the lowest-hanging fruit — and to drive further progress will require more accurate and timely data, followed by concrete actions from brands and investors in response to that data, than the industry currently has available.
To determine the level of resource consumption in their supply chain, companies typically add factory data manually into spreadsheets once a year, according to Worldly, which says its new "high-frequency data capture" tool will make it faster and simpler for manufacturers to share data on production volume, emissions, waste and water. Sceptics may argue that action to reduce emissions quickly and drastically is what's needed, and not necessarily more emissions data; Kibbey says the kind of data that its Factory Data Solution will provide is what will help to drive those actions.
"I don't think there's any question about [if we] should invest in the value chain. For impact to happen, you really need the intelligence behind it to understand — did that investment move the needle?" he says. For example, if a company replaces a boiler but doesn't see the emissions reductions until nearly a year later, it may hold off until replacing the boiler at another facility or taking some other step to lower its footprint. That's artificially delaying urgent action, he explains — and having real-time data can help a company scale certain initiatives or justify additional investments.
"Every large brand, particularly the publicly-traded ones, needs to make the case for where they're putting their money," he says. "We're in a planetary emergency. We all know that, it's why we do this work. But, the actual movement on the ground, the real primary data that's showing 'this factory in my supply chain, this is changing right now' — that has been elusive."
The Factory Data Solution is being launched in partnership with SGS, a major provider of inspection, verification and certification services globally, to provide assurance that the data entered is validated and reliable.
"Businesses have made deep commitments and set ambitious carbon reduction goals through pledges and programmes like the Science Based Targets initiative (SBTi). However, until now, they have not had the level of trusted data required to effectively report their impact and progress at scale," Jeff McDonald, SGS executive vice president, said in a statement.
Kibbey says that with legislation emerging around climate, greenwashing and supply chain due diligence, there is a clear need for the industry to be able to more accurately track its impacts — and to do so across the supply chain, not only in the places where it's easy or convenient to measure. "Often, brands and retailers haven't fully mapped their supply chain. And, I think that world is coming to an end. Regulations are pushing us to make sure that brands take responsibility for their whole supply chain," he says.
Read more – Vogue Business