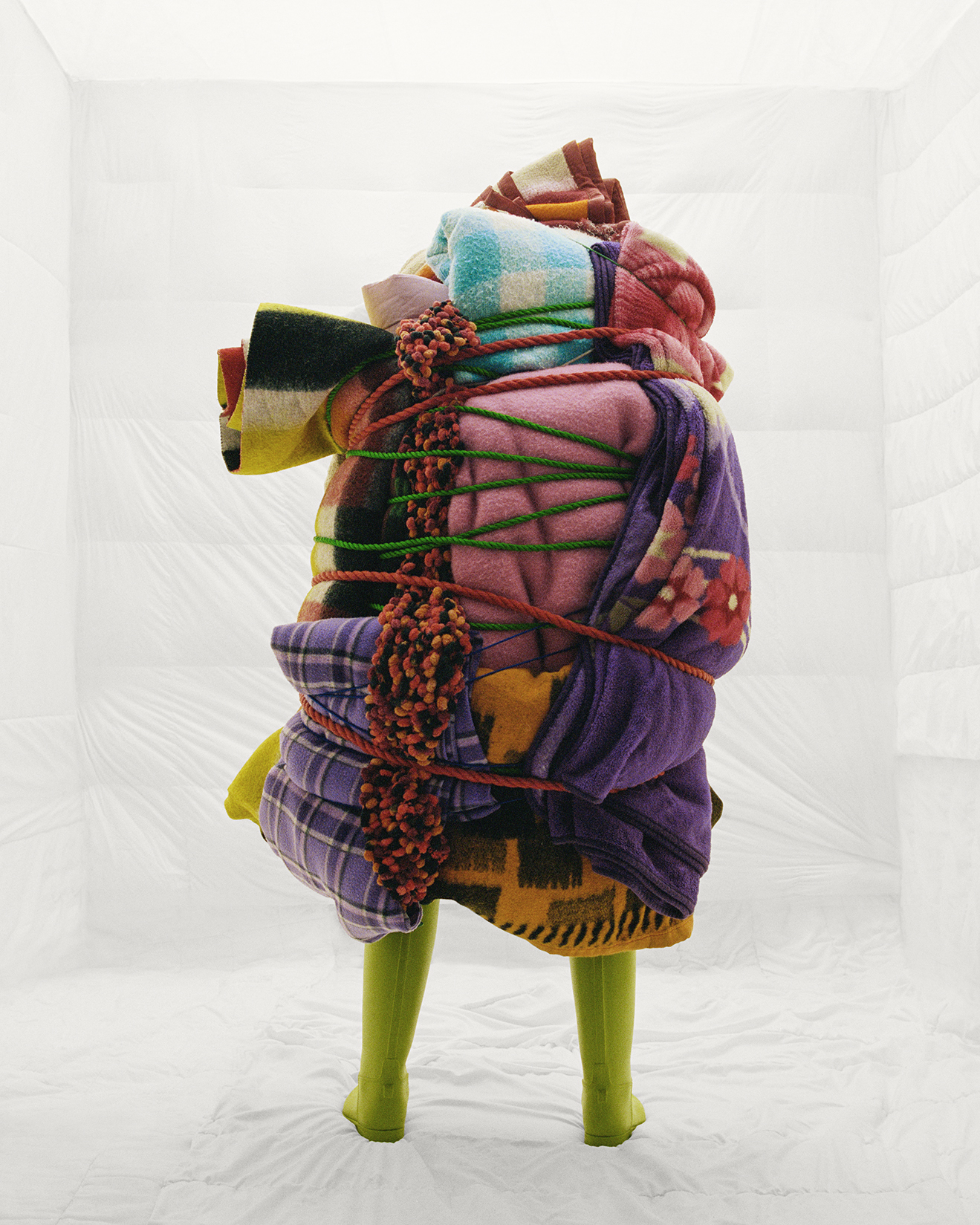 Paris, June 25th, 2021 – Paris Good Fashion x Eyes on Talents with the support of Pinterest and Ville De Paris unveil the names of the winners of the 2021 Grand Prix Photography & Sustainability.
Thanks to the support of the Ville De Paris and their commitment to support eco-responsible fashion, the winning series will be exhibited on the railings of the Hôtel de Ville, from the 10th of July to the 22nd of July. The winners will also receive a dedicated communication offered by Eyes on Talents, Paris Good Fashion and Pinterest.
The jury is composed of Simone Baker (Maison Européenne de la Photographie, Director), Adrien Boyer (Pinterest, Country Manager France, Southern Europe & Benelux), Caroline Fontaine (Ville De Paris, Head of Communication), Isabelle Lefort (Paris Good Fashion, Co-Founder), Zoe Michel (MAD, Head of Content), Floriane de Saint Pierre (Eyes on Talents, Founder), and Donald Schneider (Donald Schneider Studio, Founder and Creative Director).
Winners are :
• Alice Mann
• Chaumont-Zaerpour for ITINÉRANCE
• Laura Bonnefous
• Thibaut Grevet for ERE
–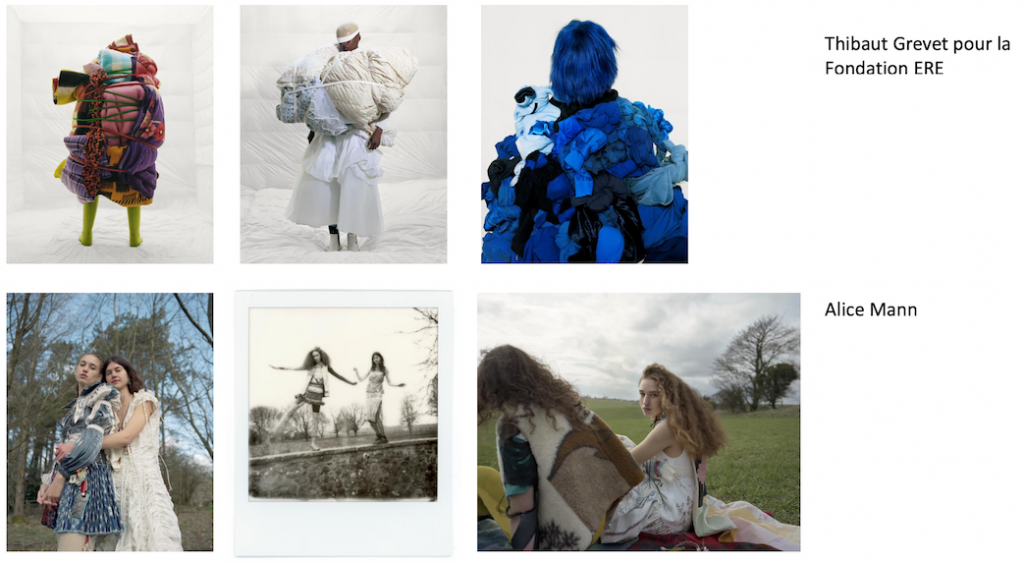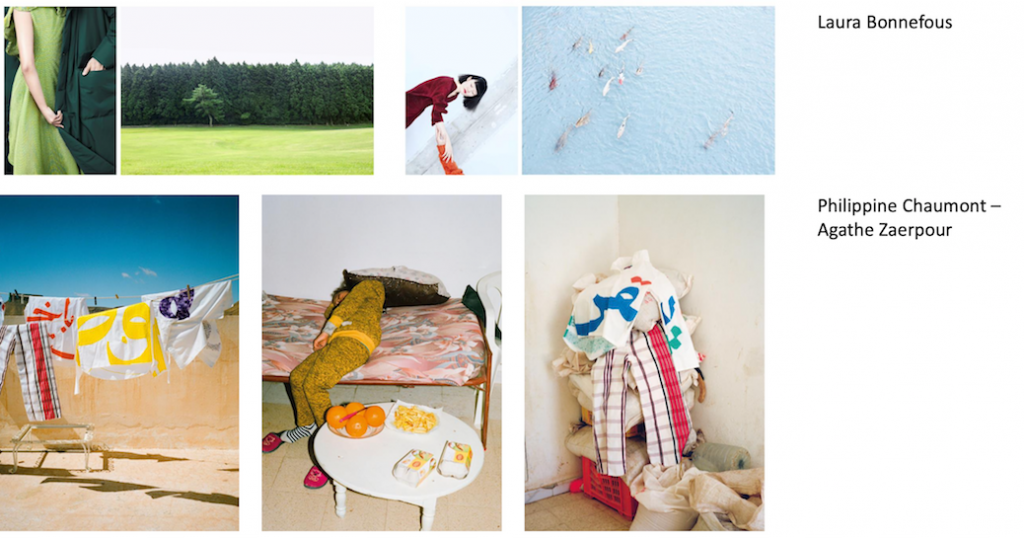 –
Alice Mann
Mann (b.1991) is a South African photographic artist who's intimate portraiture essays explore notions of picture making as an act of collaboration. She aims to create images that empower her subjects and creates projects over extended periods, allowing for engaged and nuanced representations.
Her work has been exhibited internationally at Red Hook Labs (NYC), Unseen Photo Fair (Amsterdam), Addis Foto Fest (Addis Ababa), the International Centre of Photography NYC) and at 1:54 Contemporary African Art Fair (London). Mann's personal and commissioned work has been published internationally including The Guardian, The New Yorker, The New York Times Magazine, Artsy, British Vogue, The British Journal of Photography, and National Geographic.
–
---
–
Chaumont-Zaerpour
The work of the photographic duo Chaumont-Zaerpour, formed in 2016, focuses on women and clothing. In both their personal work and commercial projects, Philippine Chaumont and Agathe Zaerpour capture the "in-between" moments and intimate connections they create with their models. Having studied graphic design at the ECAL in Switzerland, the duo attaches great importance to the relationship between images and the resulting narrative.
–
---
–
Laura Bonnefous
Inspired by the relationship that humans have with our contemporary landscape and captivated by the mutations experienced by our society, Laura Bonnefous explores our mythologies in order to propose a sensitive vision of them. She recreates with these elements from reality, her own spaces, more personal and more metaphorical. Both pictorial and sculptural, it is through a certain abstraction that her images engage in a new archaeology of our contemporary codes.
It is at the Beaux-Arts de Paris, the Otis College of Art and Design in Los Angeles and the École des Gobelins that she has developed her practice between image and volume. She has had exhibitions and residencies in France and abroad, including the 104 in Paris, the Cité Internationale des Arts, the Museum of Contemporary Art in Bangkok, the Onishi Studio in Japan, the Parcours Saint Germain, the Voies Off, the Mois de la Photo, the Festival de la Jeune Photographie Internationale de Niort, the Palais Galliera, the Arezzo festival in Italy, FotoHaus in Arles, the Rencontres Photographiques du 10ème in Paris and the Promenades Photographiques de Vendôme. In 2021, she participates in the Festival of Saint Brieuc and produces her first book from her series Failles with Editions H2L2. She is one of the 30 Under 30 Womens Photographers in 2015 and won different prizes such as the Bourse du talent, the Prix Picto, the Prix des Directeurs de création and has been a finalist of prizes such as the Académie des Beaux-Arts and the BMW residence.
–
---
–
Thibaut Grevet
Thibaut Grevet is a director and photographer hailing from the outskirts of Lyon, France. Having graduated from home videos to studying graphic design, Grevet moved into directing by way of a hypnotizing, beautifully surrealistic music video for Sage titled « August in Paris », which won a Young Director Award amongst many other accolades. Since then, Grevet's passion for creating dynamic and visually striking films has led to innovative, international campaigns for brands such as Mercedes, Nike, Rimowa, Virgil Abloh, Givenchy and Vans.
Initiated by ERE, a philanthropic organization connecting creatives with causes through artistic projects, and produced by Farago Projects Paris, future shock is a visual essay born in a volunteering conjunction of progressive creatives, dedicating their time and vision to take a stance, provoking change for alternatives like a circular fashion system, mindful production and breaking overruled old terms of luxury and beauty. The entire artwork was created with the significant support of Le Relais Val de Seine, in one of their clothing sorting facilities in Paris suburbs, demonstrating the power of creativity, questioning what we define as trash and challenging the real meaning of clothing with the intention to open a dialogue and show the importance of creativity when facing today's issues.