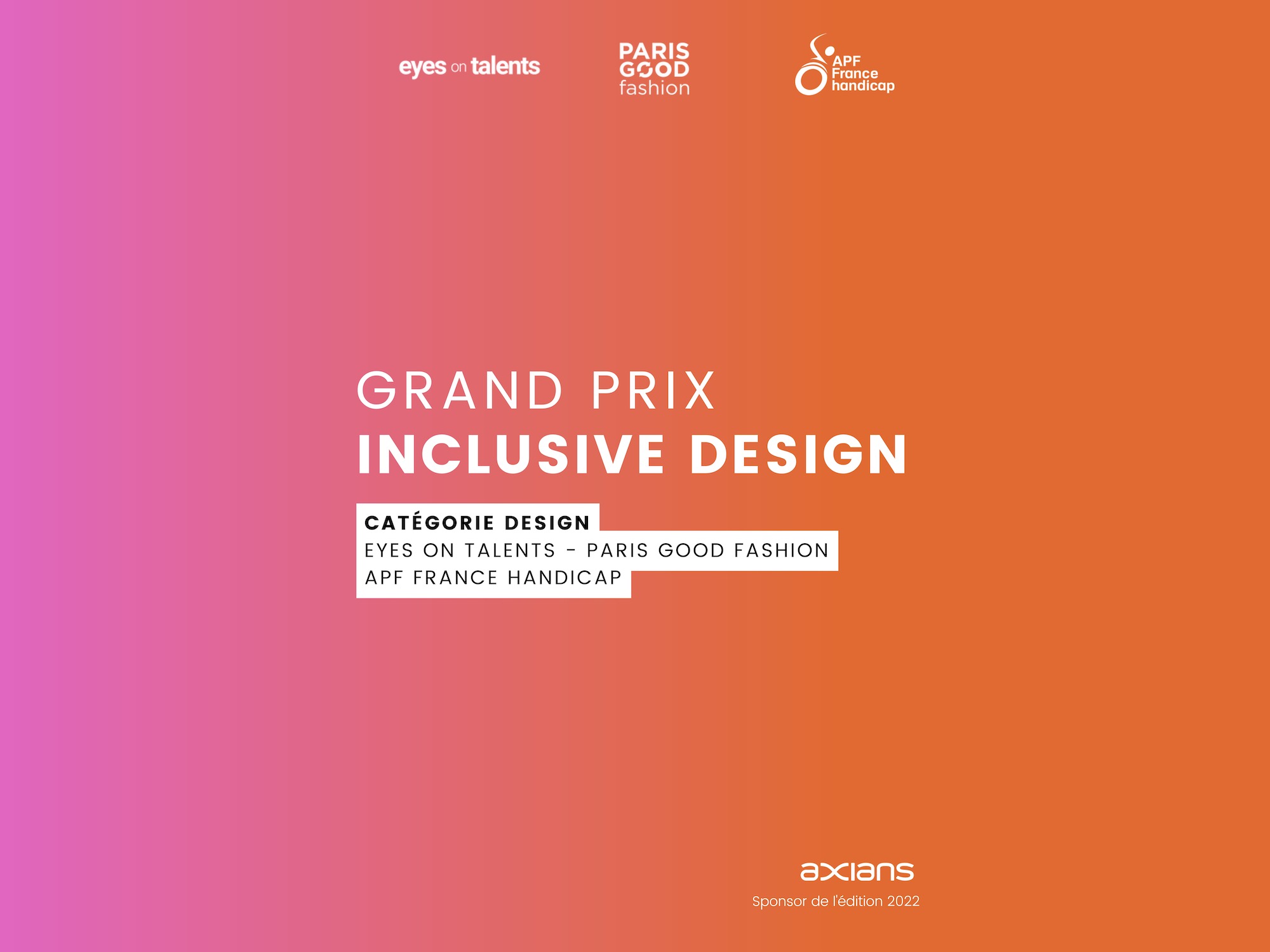 Wednesday, October 5 – Paris ⎜ Paris Good Fashion x Eyes on Talents, in partnership with APF France handicap, announced yesterday at Digital Village (13th) in the presence of Floriane de Saint Pierre (Eyes on Talents), Isabelle Lefort (Paris Good Fashion), Pascale Ribes (APF France handicap), Pascal Morand (Fédération de la Haute Couture et de la Mode), Sophie Hersan (Vestiaire Collective) and Vincent Clot (Axians) the name of the winner of the Grand Prix Inclusive Design 2022 (sponsored by Axians).
Organized in 2019, the first edition of the Inclusive Design Grand Prix awarded the duo FandD for their project "Hearring", a collection of jewelry for hearing aids. This year, design is honored with a 2nd edition dedicated to design in the perspective of the Paralympic Games of Paris 2024, with the support of Axians.___
___
Grand Prix Inclusive Design 2022 Award winner
___
It is Louise Linderoth who wins the Grand Prix Inclusive Design 2022.
"For the past six years, my work as a fashion designer has involved designing with a disabled body in mind, at every stage of the process, from inspiration to presentation to creation.
When clothing is created for a disabled body, and more specifically in this case, for a body sitting in an active wheelchair, there are functional, practical and social variables to consider. Having suffered a spinal cord injury for the past 15 years, I continue my research every day, I don't even have a choice, but I enjoy every experience."
➔ www.louiselinderoth.com ⎜@lou.linderoth
___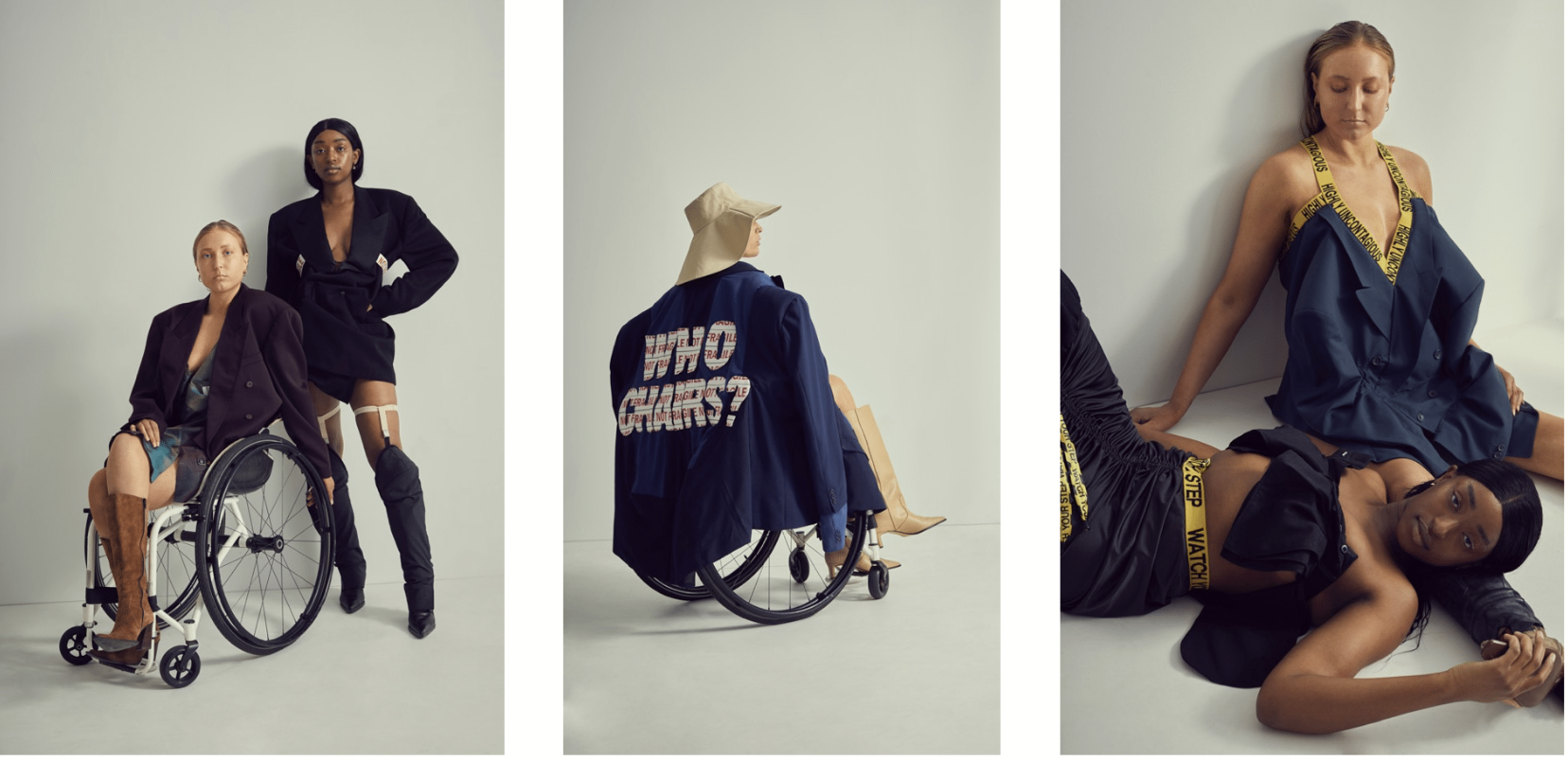 ___
Grand Prix Inclusive Design 2022 – Special mention
___
A special mention was awarded to Yoosung Kim for his Zest project to promote the industrial development of these shoes as part of the Cultural Olympics in the run-up to Paris 2024. Yoosung Kim has also just received the James Dyson Awards 2022 for this project.
"Zest is a custom-made solution for people with cerebral palsy. It is an athletic shoe model adapted to the motor skills of its users. Made using knitting and 3D printing technology, it can be adapted to any person with motor disorders and allows the creation of custom-made shoes that meet specific needs. A project made possible thanks to the collaboration of professional athletes with cerebral palsy as well as a test in the laboratory of the Swiss sports brand On."
___