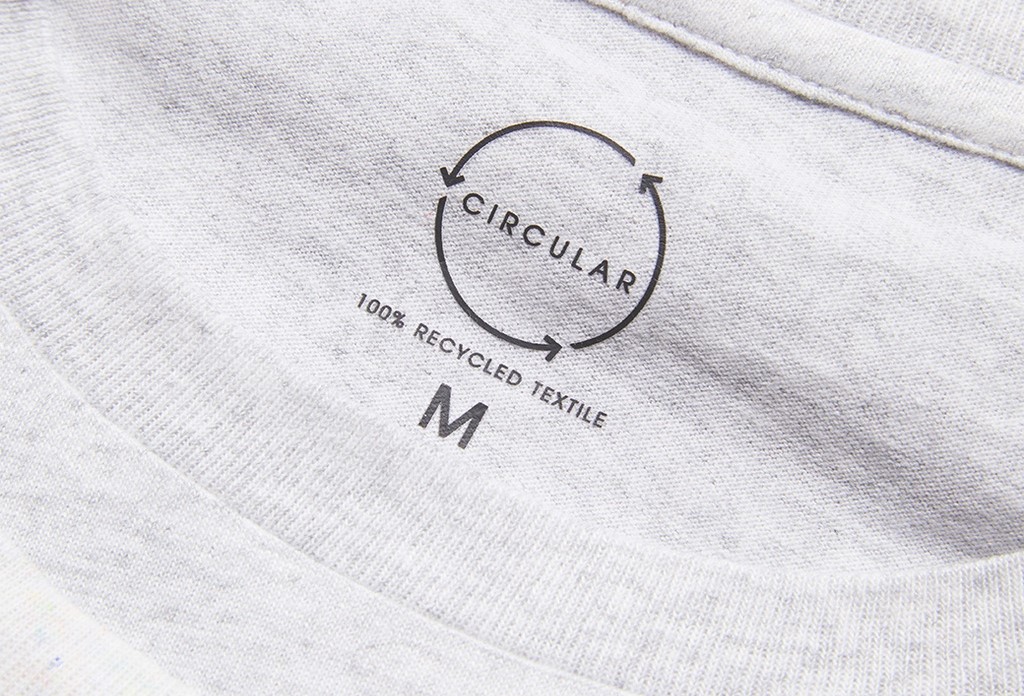 The conscious consumer is burdened by information overload
Once upon a time, garments had one or two tags that spoke of washing instructions and country of manufacture or origin – they played no role in decision making. As fast fashion's consequences became widespread knowledge, consumers demanded the right to information. Tags evolved and expanded to carbon footprint eco-labels, sustainable membership logos, QR codes and digital garment passports.
Today, over 455 sustainability certifications exist across 25 industries. Of these, 104 are claimed by the textile sector. At a glance, the sheer number of eco-labels and initiatives indicate industry initiative towards climate change. Though for consumers, this can also mean that seeking real information on a brand's sustainability efforts is akin to finding a needle in a haystack.
Only a few of these 104 textile-based eco-labels, such as GOTS, OEKO-TEX 100, Fair Wear Foundation are specific to this industry; while the majority is shared across various sectors, products and services. This affords more confusion rather than transparency. It seems they have become a part of the problem rather than the solution intended. Existing eco-labels have been weaponized by profit-hungry brands to bombard consumers with half-truths and false claims. In other words, they moonlight as 'licenses to greenwash.'
How reliable are current eco-labels?
In the wake of the recent greenwashing lawsuits against H&M and Decathlon, it is evident that these labels do not justify the real impact of fashion on our environment. A 2022 study by Changing Markets Foundation evaluates 'how certification schemes and voluntary initiatives are fuelling fossil fashion.' It looks into 10 labels touted by mass market brands like Nike, Tommy Hilfiger, Gap, to name a few. The report revealed that when put under a magnifying glass, the eco-labels (BlueSign, Textile Exchange, EU Ecolabel, Higg Index etc) were not fit for the purposes of transparency and accountability.
In that regard, Livia Firth, founder of Eco-Age questions: "We have comprehensive labels on the food we buy, why can't we have it on the clothes as well?" Similarly, Jodi Muter-Hamilton, founder of non-profit Lab 2030, proposes a traffic-light system for fashion in an attempt to simplify garment sustainability credentials. In food packaging, this labelling system indicates colour-coded amounts of fat, sugars, salt and calories in a product. Red is a sign of high harmful nutrient content whereas green is the healthiest choice. While traffic-light labels in fashion could be a value-addition, the current challenge remains standardisation and legalisation of eco-labelling.
EU Ecolabel vs. Make the Label Count
By 2023, the European Union will regulate the EU Ecolabel in the fashion industry. Under development by the SAC (Sustainable Apparel Coalition), the new eco-labelling system is based on EU's standardized Product Environmental Footprint methodology. First initiated in 2013, the PEF aims to provide information to consumers on 14 environmental impact points: climate change, ozone depletion, toxicity, resource depletion among others. However, this system is applied across multiple sectors and its use can dilute efforts of transparency in fashion, if all touch points are not covered.
Campaigning against the EU Ecolabel's credibility since October 2021, is 'Make the Label Count' – a coalition of organisations including Eco-Age, International Wool Textile Organisation, Changing Markets Foundation, Fibershed, Sericulture Commission etc.
➔ Read the full article on Green is the New Black