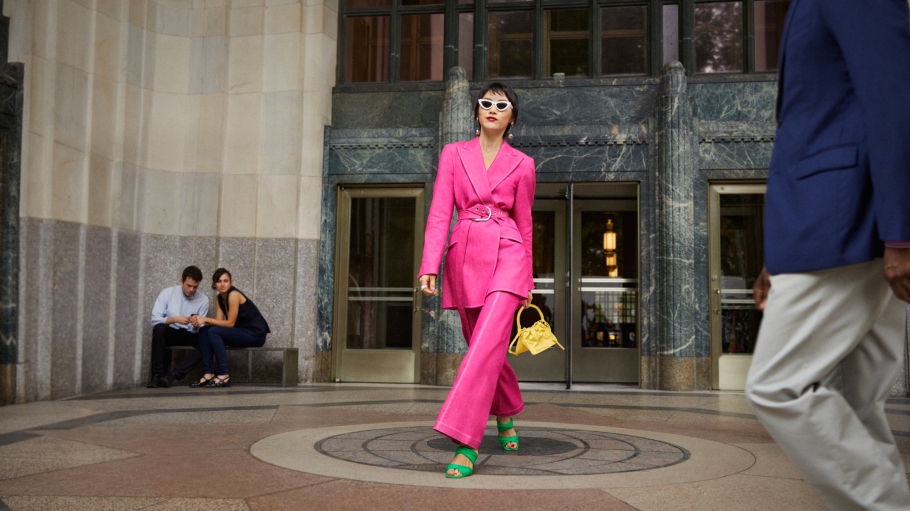 The rental pioneer's decade-deep repository of customer wear data, or about 27.1 million wears in key categories, grounds the study. Data is pulled from 2010 to 2019 and assumes a maximum of three wears per the company's user-generated "Happiness Survey," which subscribers receive after each rental. While many pieces are worn with greater frequency, consumers wear data is three times maximum.
As a point of comparison on new (or linear) clothing behavior (especially regarding consumer usage and discard), RTR additionally surveyed more than 4,390 U.S.-based consumers. The company also commissioned the support of third-party sustainability consultancies Green Story and SgT for the study.
"This is one of the first studies of its kind looking at the rental system holistically with this much primary data. It's also one of the first studies that compares the rental model to linear consumption across so many product categories," said Akhil Sivanandan, cofounder of Green Story. "The findings of Rent the Runway's [life cycle assessment] represent an important step forward for the rental industry and the fashion industry as a whole and, most importantly, give consumers much needed data to help them make better, greener choices."
Among the key findings, RTR finally has a go-to-market number for just how much clothing it displaces from landfill: 1.3 million garments since 2010. Along with a convincing stat for consumers who may be considering rental, the stat is a reference point for investors given the company's recent IPO paperwork in July.
On the significance of the study, Anushka Salinas, president and chief operating officer at Rent the Runway, said in an interview with WWD: "It means that women can feel really confident in their choice to rent, and in particular — subscribe — versus purchase [new].…The longer a garment is in circulation, the better and better the environmental outcomes will be over time. That is what helps to drive the positive economics of our business over time."
The LCA accounts for RTR's entire footprint, including all transportation (two distribution centers, dozens of drop boxes and repair activity), cleaning and disposal. But some of the "secret sauce," as Salinas called it, including the specifics around RTR's laundering operations and the back-and-forth on transportation for deliveries and the emissions impact from that remain blanketed within the study, as the company said it's meant to be a broader, "conservative" benchmark.
"Where we didn't have the perfectly full picture of something, we leaned conservative in the measurement," reiterated Salinas.
Even just one rental in your closet boasts significant environmental savings on water, energy and carbon dioxide emissions, per the study. Across the 12 categories examined, RTR estimates a net 24 percent reduction in water usage, a 6 percent reduction in kilowatt-hours (kWh) of energy usage, and 3 percent reduction in pounds of CO2 emissions for one rental garment.
Read the full article on WWD