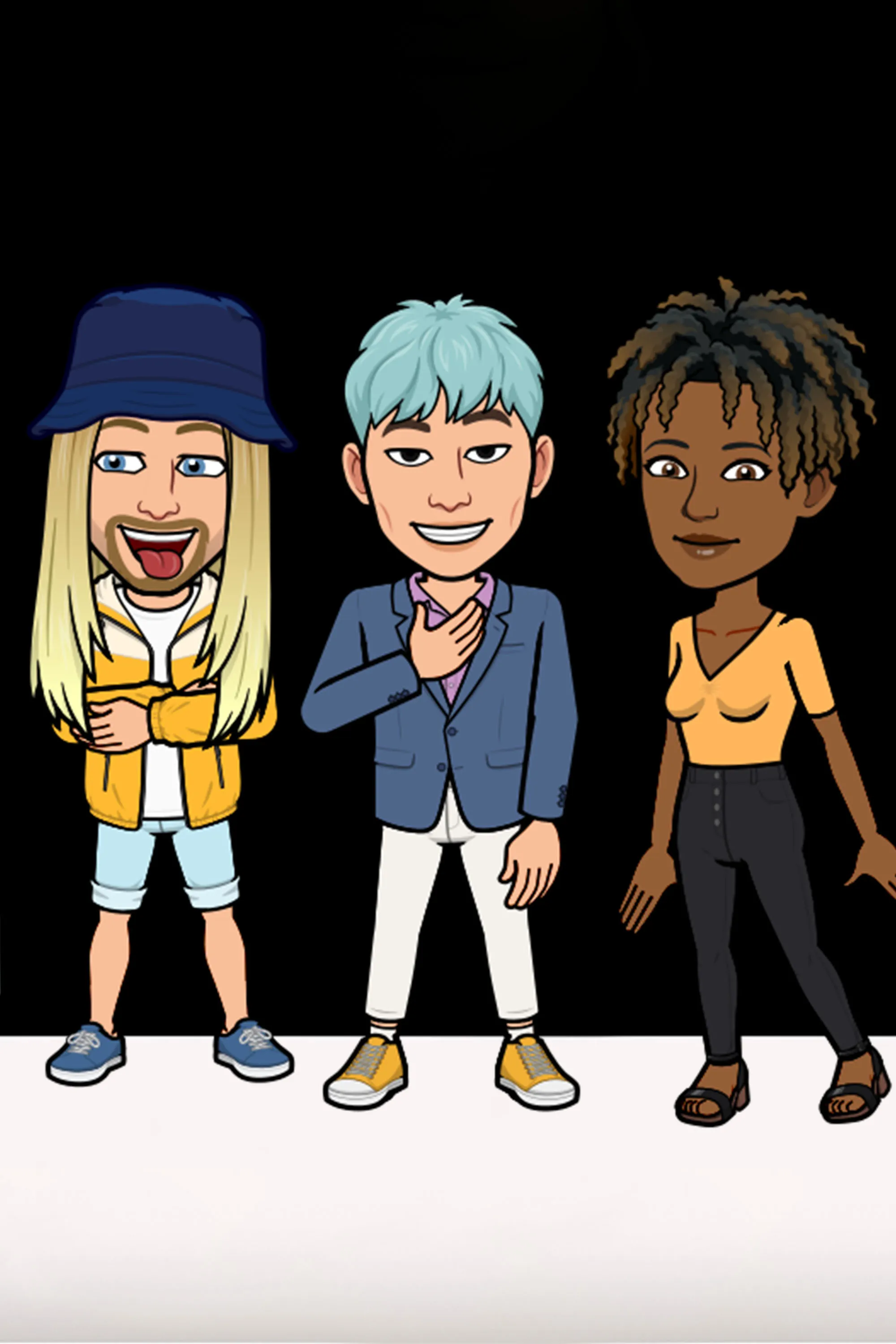 Bitmoji's Ralph Lauren blazers. Meta's head-to-toe Prada looks. Roblox's Gucci Dionysus bag. Demand for digital fashion is climbing, and the technology has come a long way since Bitstrips, which launched Bitmoji in 2014, first rolled out user-created comics with customised character outfits in 2007.
Fifteen years on, Gen Z customers in particular are embracing digital looks that they can wear on their avatars in metaverse spaces, and brands are jumping in to experiment as tech companies bring digital fashion to the masses. Snap Inc bought Bitmoji in 2016 for more than $100 million, and it counts 250 million daily users. Since it first partnered with Ralph Lauren in 2020, the company has worked with fashion retailers like DVF, Bergdorf Goodman, Adidas, Marc Jacobs, Alexander McQueen, Off-White and Nike to turn their brand styles into digital clothes. Last month, more than 2 million Snapchatters claimed the Air Jordan 2 x J Balvin sneakers for their Bitmoji in the two days following the limited edition drop. These collaborations have become a focal point for Bitmoji, says head of strategy David Kennedy.
Facebook and Instagram owner Meta launched its digital fashion marketplace with Prada, Balenciaga and Thom Browne earlier this year. Digital fashion platform DressX, whose designs are also available on Roblox and Zepto, joined the store shortly after. Reach was a main draw, says DressX co-founder Daria Shapovalova. "We're thinking about scale on a daily basis," she says. "It's exciting to work with one of the biggest companies in the world."
Roblox users' 165 billion-plus avatar updates in the last year are also a draw for brands. It has hosted brand spaces such as Gucci Town and Ralph Lauren's shoppable winter experience, fashion shows like Tommy Hilfiger's recent New York Fashion Week experience, and brought physical fashion to the metaverse, such as Carolina Herrera's recent straight off-the-runway collectible that sold for $5,000.
Other avatar companies such as Ready Player Me (which has partnered with brands such as Tommy Hilfiger and Dior), Genies and Blueberry are onboarding fashion brands and creating innovative digital fashion for large user-bases to try on and style across various metaverse spaces. Shapovalova likens brands developing digital fashion to fashion brands doing beauty, tapping into a younger and bigger audience. It's not yet a priority, she says, but it is an opportunity. Given that 52 per cent of Gen Z gamers feel more like themselves in the metaverse than in-person, according to a report by Vice Media and interactive agency Razorfish, there's an appetite to dress accordingly. Plus, with Gen Z's $360 billion purchasing power, as per a 2021 Bloomberg report, brands are wise to tap into this space of interest.
By tapping into this younger, digitally-oriented audience, brands are able to build consumer knowledge and loyalty from the teens. Shapovalova recalls her 10-year-old son's frequent Roblox use — he discovers brands on there, she says, as do his friends. The average pre-teen even a few years ago wouldn't have been so well-versed in Gucci and Ralph Lauren.
The stylisation of this type of avatar has been subject to past critique from the fashion community — but the uptake suggests that, for younger users versed in gaming and online worlds, this might not be such a point of contention. Eighty-five per cent of the 13 to 24-year-old Gen Z US population, for instance, have a Bitmoji avatar.
➔ Read the full article on Vogue Business