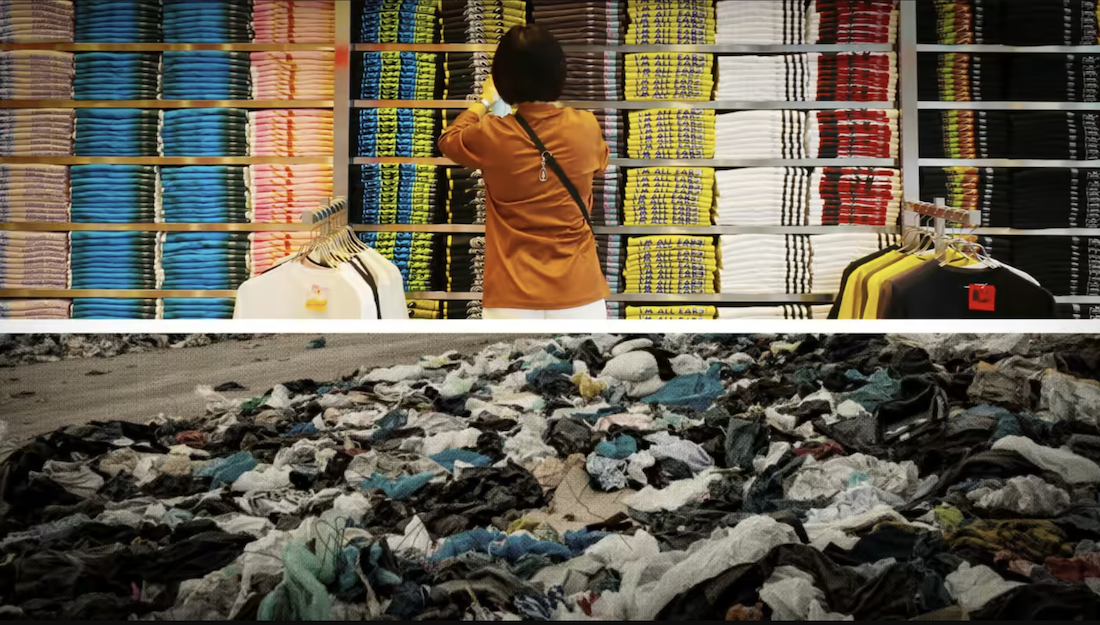 European regulators have declared war on "fast fashion", forcing a rethink of the throwaway culture that has dominated the 21st-century clothing industry and promising to rejig sartorial supply chains that reach deep into Asia.
Proposed rules from the EU would force companies to overhaul their clothing designs to meet a laundry list of criteria governing everything from how long a garment lasts, to how much recycled yarn it contains.
The aim is to reduce the environmental impact of the industry by increasing durability. It could spell the end for low-quality synthetic fibre, shoddy sewing and other production shortcuts — and for apparel that falls apart in the wash. In other words, the decline of quick, cheap, mass-produced clothes.
"The impact to [the] environment is not directly seen. It's accumulated from a thousand — or a million, a billion people," said Nguyen Hong Quan, director of the Institute for Circular Economy Development at Vietnam National University. Under the EU rules, he hopes the high-volume business of fast fashion will give way to a production model that keeps resources circulating through reuse. "You can make something [of] beauty from recycled material."
In recent years, the EU has tried to use its heft as a large market to move the needle on many green goals, from a carbon border tax to extended producer responsibility for electronic and plastic waste. Its textiles strategy, which the European Commission (EC) presented to a parliamentary committee on May 17, is the latest in those efforts.
In its strategy document, the EC said it would introduce rules to combat "overproduction and overconsumption of clothing". It targets an industry that has been thoroughly dressed down by critics for pollution in landfills and in the air, thanks to greenhouse gases emitted in making finished clothing and polyester.
Fast fashion refers to a modern industry of disposable attire built around rapidly shifting consumer tastes. It is underpinned by both fashionistas, who are willing to wear a purchase just once, and manufacturers that rely on low-cost materials and labour for a quick turnround before the next trend catches fire.
➔ Read the full article on Financial Times