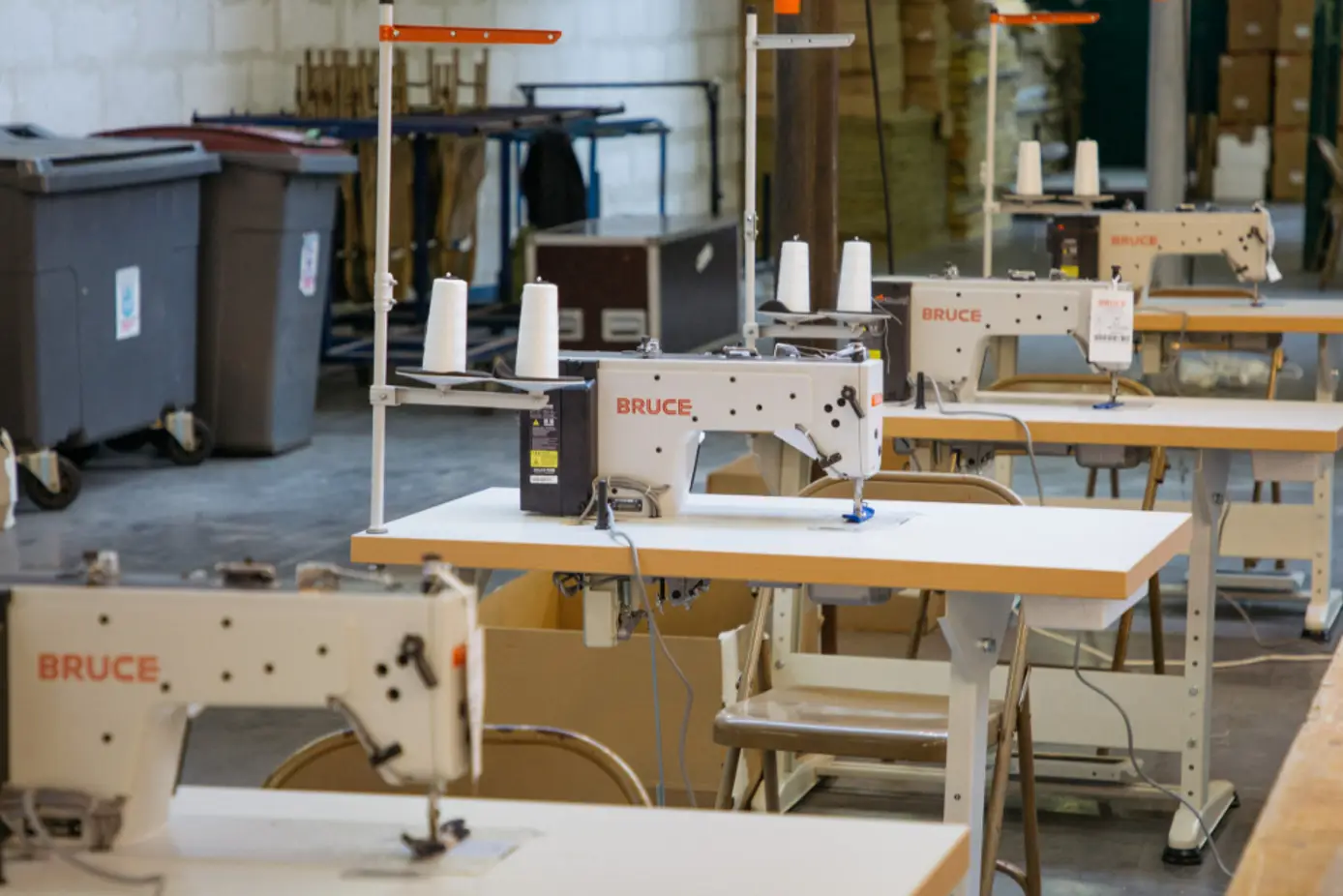 Eight out of ten French people believe that French production is a guarantee of quality
This survey, conducted last February among a representative sample of 1016 people, deciphers both the advantages and the challenges of Made in France fashion. First lesson: eight out of ten French people believe that French production is a guarantee of quality. The health crisis has further strengthened the value of local production channels and encouraged attachment to products made in France. Today, 61 percent of consumers say they have included Made in France products in their fashion purchases over the past 12 months.
For 58 percent of them, this is even a priority criterion in their purchases, for both men and women, of all ages and socio-professional categories. These results show that Made in France has become a real movement, with a positive image both in terms of the style and quality of the product itself, whether it's a garment, a fashion accessory, from jewelry to shoes, and in terms of its impact on the French economy.
Indeed, a very large majority of consumers (82 percent) believe that Made in France collections and brands are synonymous with quality: 74 percent of them trust the Made in France labels, which they consider to be ethical and eco-responsible. Consumers are also increasingly aware of the issue: they understand the real challenges of French manufacturing and have adopted the codes. This awareness is a driving force behind brands' efforts to adopt more virtuous and traceable production processes. Manufacturers are increasingly taking into account the place and conditions of manufacture in order to minimize the environmental and societal impact of their products, thus contributing to the evolution of the entire sector.
However, there is still one major obstacle to Made in France consumption: the price. For 52 percent of the panel surveyed, this factor remains one of the main points for improvement in this area.
But progress concerning the visibility of French fashion manufacturing is important: 59 percent of respondents believe that it is now easy to obtain Made in France fashion products in France. A few years ago, the difficulty of accessing these products (lack of information on brands, stores) was abundantly emphasized by the consumer. However, seven out of ten French people are aware that it is not possible for fashion brands to ensure a 100 percent Made in France production.
Read the full article Fashion United