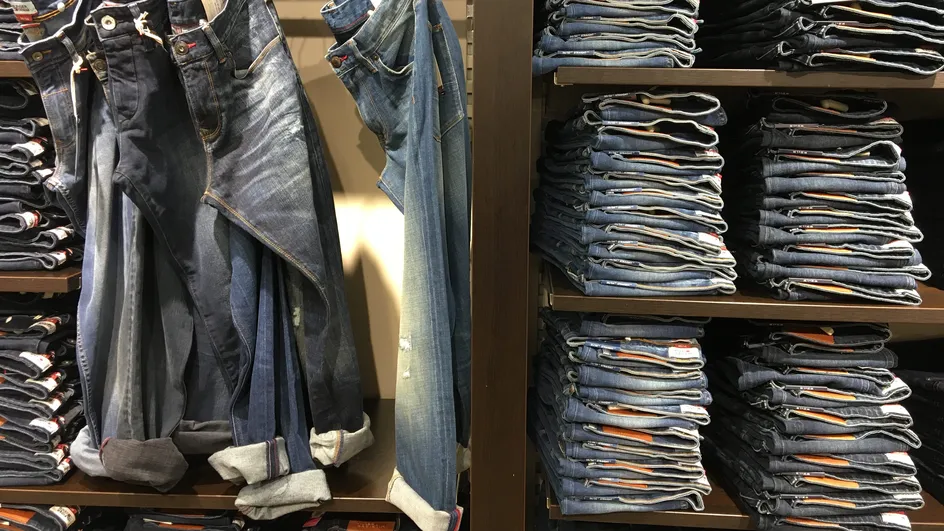 It is a consultation presented as "unprecedented". The French government, under the aegis of Bérangère Couillard, Secretary of State for Ecology, is preparing to propose to the actors of the textile to meet during the month of October for a broad consultation. The objective: to make the sector more virtuous on the ecological plan, learned franceinfo, Wednesday, September 28th.
Around the table will be invited textile manufacturers, distributors including the Trade Alliance, which brings together brands such as H&M, Kiabi or Monoprix, consumer associations, recycling federations, eco-organizations, NGOs in the sector. "For four weeks, they will meet to define together the first brick of the textile roadmap for the next six years," explains Bérangère Couillard to franceinfo.
The stakes are high. According to Ademe (Agency for Environment and Energy Management), the textile industry is responsible for 20% of industrial water pollution and 8% of global greenhouse gas emissions. An example among others: the manufacture of a coat of 1.5 kg emits almost as much CO2 as a car that would drive over 450 km. To try to make progress on this subject, the government wants to accelerate and legislate by decree.
A bonus system…
The participants in the conference on textiles will be invited to give their opinion on this draft order, which should be published in early November for application from 2023. It includes the introduction of a system of financial bonuses, paid to companies whose textile products are sustainable, to promote those who have an environmental label, those who incorporate recycled materials and those who are designed to last longer.
In concrete terms, these bonuses will not be visible to consumers. They will be fed by a common pot of 50 million euros per year taken from the eco-contribution, which sellers of textile products pay to finance the end of life of their products.
However, this measure is far from being a breakthrough, according to Julia Faure, co-founder of the clothing brand Loom. "The bonus system already exists with the modulation of eco-contributions [which encourages brands to develop the environmental value of clothing] but in textiles, the eco-contribution is 6 cents. It is so ridiculous that brands prefer to pay it." Julia Faure is moreover at the initiative of a tribune published in Le Monde in July 2021, where a collective of 150 leaders of French textile companies asked to "be more regulated". They proposed to increase the eco-tax to 5 euros per garment in 2025 for the brands with the worst practices.
… but no malus
Why did the government not also retain a system of malus by financially penalizing the companies that pollute the most? "We can't change the industry if we continue to import poorly designed products from abroad," says Marie Nguyen, co-founder of We Dress Fair, which lists ethical and eco-responsible clothing brands. But at the Ministry of Ecological Transition, "we don't know technically what we should put on", they argue. Targeting poorly designed products? "A majority of products is concerned. To apply a malus to everyone, it is not very positive", explains one. The accent will thus be rather put on the virtuous companies.
The consultation will also serve to reflect on how these companies will be promoted to consumers. Should we invent a "Yuka for textiles", based on the model of this application that allows to scan food products? Or imagine a new in-store display? The debate is open.
➔ Read the full article (in french) on France Info