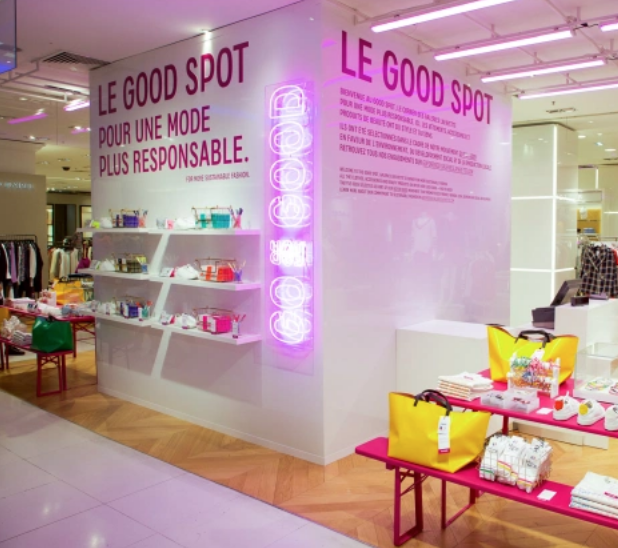 PARIS — Environmental problems are mounting quickly and the coronavirus crisis has heightened consumer awareness — adding urgency to the need for the fashion industry to improve its practices.
In France, a number of players in the fashion industry, including a group of companies led by Galeries Lafayette as well as the "Paris Good Fashion" association, and French government officials, are launching a public consultation process to explore ideas about how to help the community do better with sustainability. The eight-week consultation period will run from Sept. 3 to Oct. 25 and plans are for the French Ministry for the Ecological Transition and Paris city council to present conclusions in December.
"If we want to do sustainable fashion, there's someone who's extremely important — the person who buys and wears an item of clothing," said Sylvie Benard, president of the board of Paris Good Fashion, which unites industry players including professional federations, fashion schools, retailers and fashion show producers to advance the industry's sustainability and social impact. The organization aims to make Paris the capital of sustainable fashion, in a goal timed in line with the 2024 Olympic Games, which will take place in the French city.
"We want to listen to what the public have to say about sustainable fashion, what are their expectations, what sort of measures, examples and good practices," Benard said. "We, members of Paris Good Fashion, will listen to what people have to say to identify areas where there is an overall consensus on shared subjects, as well as areas of disagreement — where perhaps not everyone agrees — areas that call for further education, or practices that everyone might agree should be stopped."