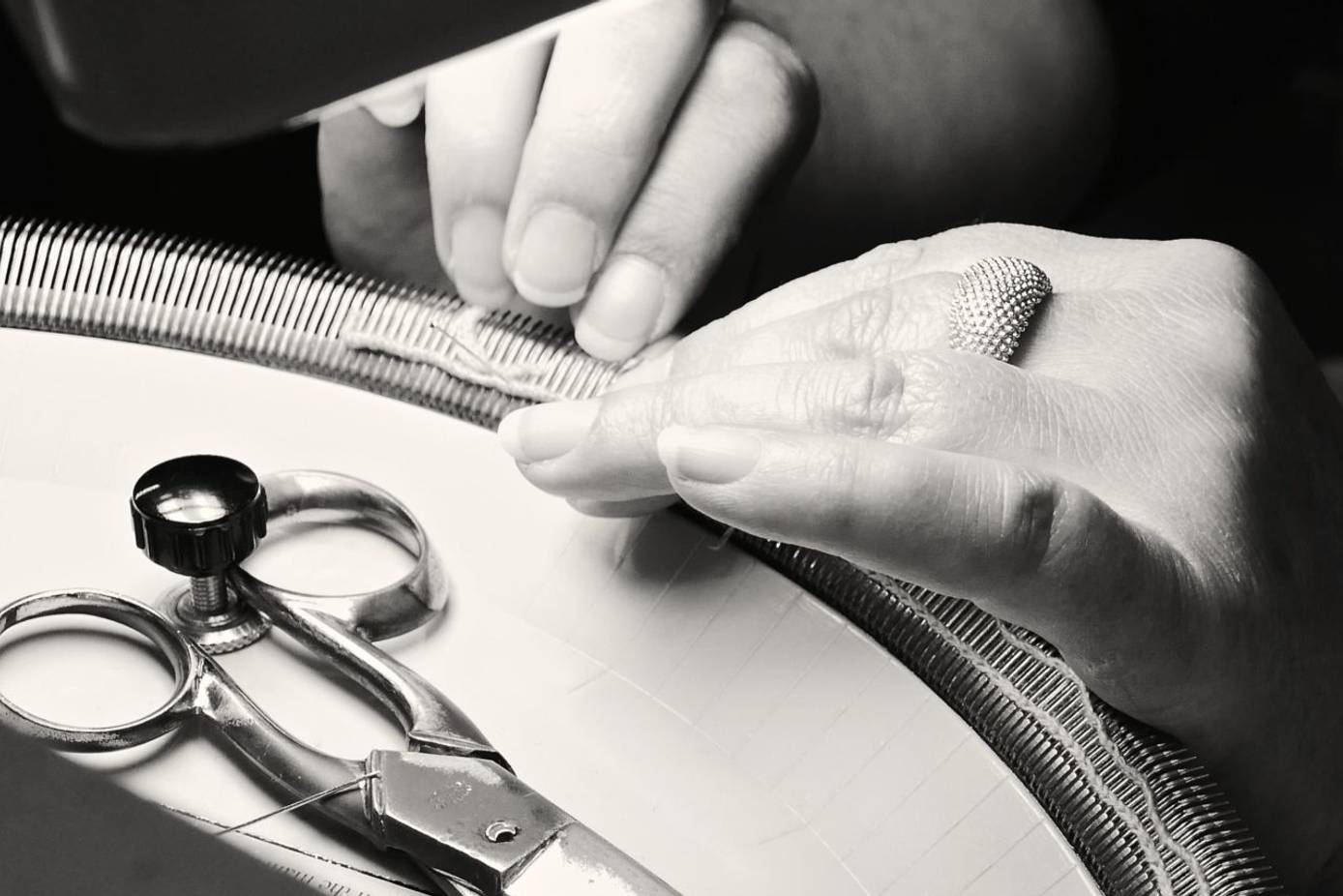 On the eve of the launch of collection weeks and fashion and luxury trade shows such as Who's Next, the CSF, which is targeting 10,000 new hires in the industry by 2022, is launching the third part of its national campaign: a film, available from January 18 on social networks, and several new features on the "Savoir pour Faire" website, which highlights the 250 training programs and 80 technical professions in the textile, apparel, footwear, leather goods, jewelry, watchmaking and tableware industries.
The program includes a redesigned site to speed up the process of connecting candidates and employers, starting with more interactivity: a "Hello Charly" chatbot answers questions from Internet users, a resume database to facilitate exchanges between candidates and recruiting companies has been set up, as well as a new application space.
In terms of communication with the general public, the new campaign entitled "One meeting, one job" aims to promote training and jobs throughout France and to connect people's desires and talents with the many companies looking to hire.
"More than ever, it seems essential to us, in the turbulent context in which we live, to look to the future with confidence and to emphasize these essential training programs to maintain our skills, train the next generation of workers and support our industrial fabric to relocate certain skills and gain in competitiveness. For all those who like to "do", transform materials, carry out precision work, and take pride in the work they do, there is surely a job or training offer that corresponds to them and that will allow them to blossom in our professions of excellence. Sometimes, all it takes is "One meeting, one job" ", said Guillaume de la Villette in a press release. Guillaume de Seynes, President of the CSF Mode & Luxe, commented in a press release.
This campaign has received the support of Pôle Emploi in the fall of 2021. Thanks to this partnership, all job offers on the "Savoir pour faire" website are automatically posted on the Pôle Emploi website. The result: increased visibility for these ads, better circulation of information for better or easier recruitment.