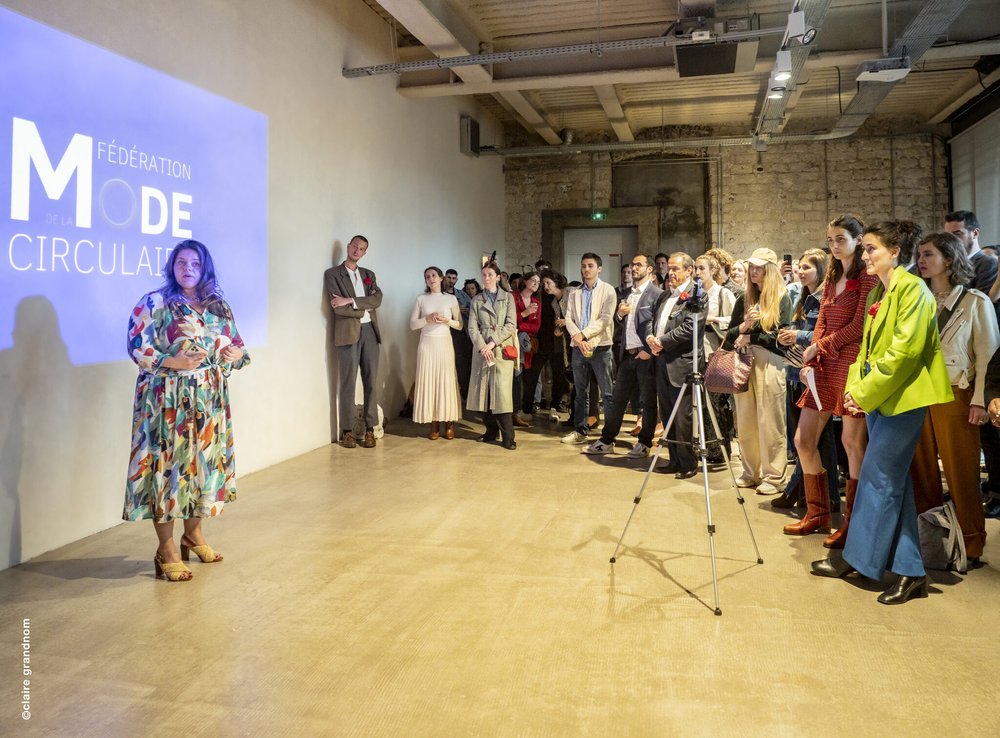 The project, whose name means circular fashion federation, was unveiled Thursday evening in Paris at La Caserne, a former fire station in north Paris which has been redeveloped as a center for young designers and start-up fashion technology companies.
"We need to diminish our carbon contribution from 20 tons a year to two tons a year. Luckily, we never had so much tech, money and entrepreneurial talent as today. So, I really believe in the circular economy," said Stanislas de Quercize, the key man behind the initiative. A board member of SAVIH, a family office investment vehicle, de Quercize is also a former president of Richemont France and Cartier North America.
At the opening meeting, major players like Kering, Printemps, Galeries Lafayette, Vestiaire Collective and young designers Marine Serre, Diane de Malherbe signed up as founding members of the new federation.
[…] At its heart the Fédération de la Mode Circulaire represents a new generation of fashion and luxury entrepreneurs, part of what France calls its Start-Up Nation. Notably, Maxime Delavallée, one of three founders of CrushON, a site that links vintage professional e-commerce sites, to allow consumers to find fashion "nuggets" without having to leave their own sofas.
"About 150 companies have said they  will join us in this great movement. It's about uniting all forms of the circular economy – production, retail and creation. We see it as a collaborative platform dedicated to making recycling more understandable and thinking of new projects," says Delavallée, the new federation's president. Already, 75 businesses have paid their initial 100 euros for founding member subscriptions.
A second goal, he added, is uniting small and large fashion businesses, "who see the necessity of a common house to support the industry. To represent the strategic priorities of the industry; and consider the best solutions at a regulatory level, making fashion and circularity more transparent."
[…]  The new federation's goal is to have all the industry's major players – brands, groups, suppliers, distributors – to find solutions.
Read the full article on Fashion Network