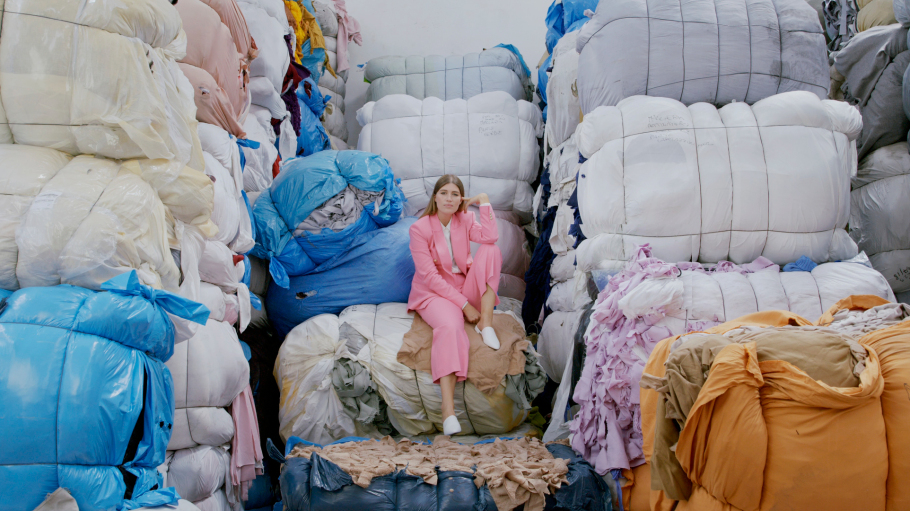 It is imperative to reduce greenhouse gas emissions. This cry of alarm has been raised by the Intergovernmental Panel on Climate Change (IPCC). In its sixth assessment report, devoted to the "scientific evidence" on climate change, this group confirms that human activities – and the resulting CO2 emissions – are the cause of global warming of the atmosphere, oceans and land.
[…] Yet clothing production has doubled since 2000. This contradiction, pointed out by many associations and leading groups, always leads to the same conclusion: the textile industry must limit its greenhouse gas emissions by 3. How can it do this? By producing less and better. While many brands are seriously committed to carbon neutrality, associations agree that the global fashion industry will not tackle its destructive impact on the climate without national regulations.
Rethinking inventory management
In France, the anti-waste law was enacted in early 2020. It proposes initiatives in favor of the circular economy (Agec). Some of them will come into effect on January 1, 2022 with the entry into force of a new series of provisions that concern the textile and clothing industry. The destruction of unsold goods is one of them, as the textile sector represents 40 percent of unsold goods in France. Companies will no longer be able to landfill or incinerate unsold clothing. They will have to reuse them or recycle them. A measure considered essential by the minister Barbara Pompili who underlines that the elimination of waste causes up to twenty times more emissions of greenhouse gases than their reuse.
Recycling? It is not always possible, especially in the field of fast fashion where the poor quality of fibers and clothing, filled with polyester, is commonplace. The ultimate goal of this measure is to encourage the entire industry to rethink its inventory management. In other words, to reduce overproduction. The vast majority of distributors say they are ready to play the game. "For the past two years, retailers have learned to better anticipate demand to produce exactly the number of products that will be sold," says Yohann Petiot, general manager of the Alliance du Commerce, which represents department stores and fashion and shoe retailers. Professionals who do not respect these new provisions risk a fine of up to 15,000 euros "per violation and per legal entity" in the event of an inspection by the General Directorate for Competition, Consumer Affairs and Fraud Control (DGCCRF). A very local threat that will certainly not shake the giants of fast fashion and their new competitors, such as Shein (application specializing in ultra fast fashion, very popular with millennials), from China.