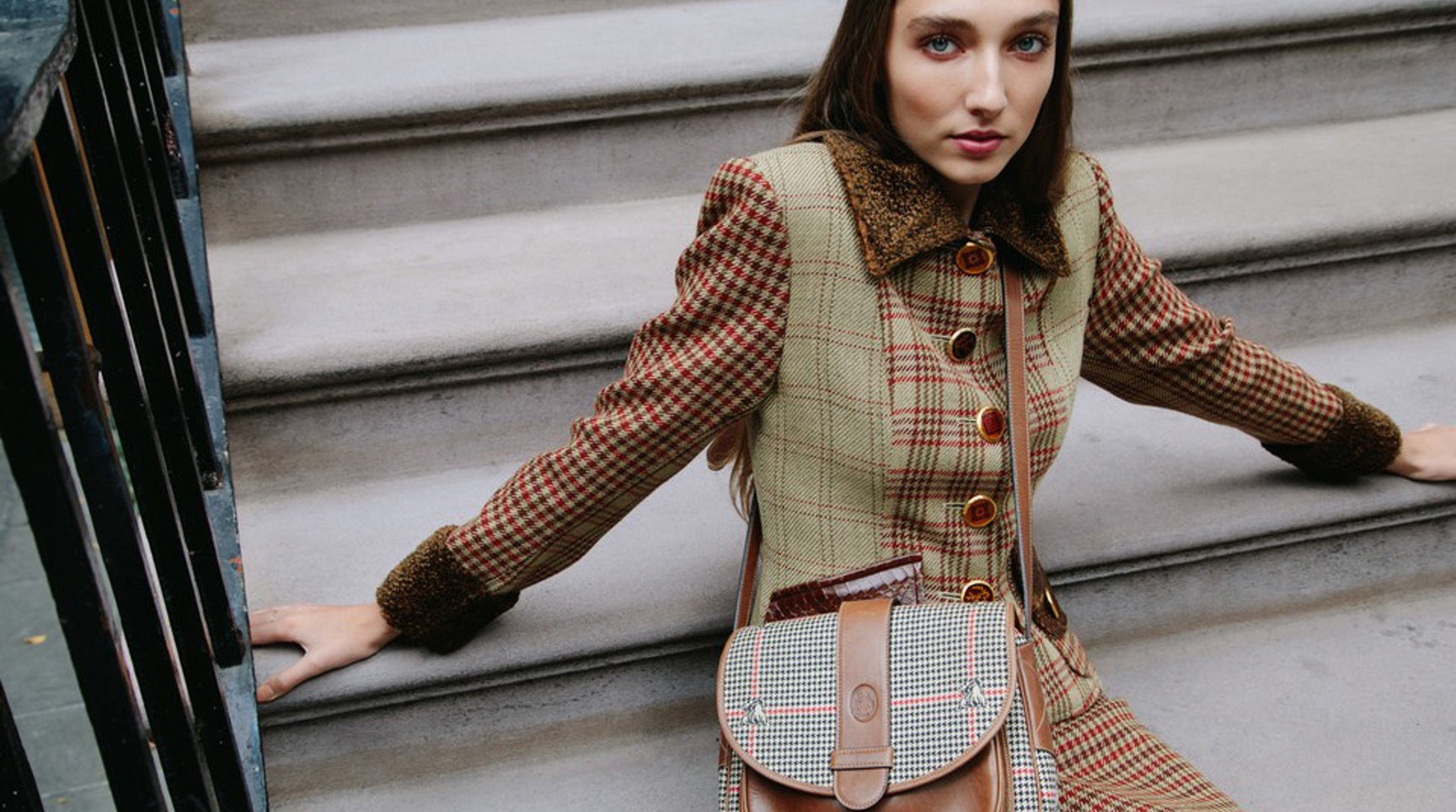 About three years ago, Sarah LaFleur noticed an intriguing trend taking off with customers of her brand, the online workwear label M.M.LaFleur: hundreds of them were buying, selling and trading secondhand blouses, blazers and pants in a Facebook group. This gave LaFleur an idea: Why not host a marketplace on the brand's own website?
At the time, the logistics proved too cumbersome and expensive to pursue the project. But things have changed. In the space of a few years, resale has rocketed from a niche still largely associated with thrift stores to the online fashion mainstream. Two secondhand platforms, The RealReal and Poshmark, are now publicly traded, and two more, ThredUp and 1stDibs, are expected to join them on the stock market later this year. Resale sites exist for just about every conceivable niche, from luxury to sneakers to marketplaces operated by Levi's, Patagonia and Farfetch. Even Gucci recently partnered with The RealReal.
In the coming weeks, M.M.LaFleur will finally join the trend with a peer-to-peer platform where customers can trade with the label's approval. The moment was right — secondhand sales had soared during the pandemic as consumers cleaned out their closets, and the recession bit into disposable income. It helped that all the brand had to do was promote the service; logistics would be handled by Archive, a start-up that builds resale marketplaces.
Secondhand success is no sure thing, however.
It's expensive to ensure items for sale are authentic, in good condition and attractively presented to shoppers. The RealReal, one of the oldest and biggest online resale platforms, has yet to turn a profit.
LaFleur said she sees her brand's resale marketplace as more of a "customer loyalty channel" than a revenue driver.
Fierce Competition
A consumer looking to sell their Mark Cross handbag can appeal to hundreds of thousands of potential buyers on Poshmark or The RealReal. A search for "Eileen Fisher" on eBay turns up nearly 100,000 results, from a $645 alpaca coat to a slightly damaged camisole selling for $2.
"The market itself is growing but it's a lot more exciting as a multi-brand reseller," said Aaron Cheris, partner and retail leader at Bain & Company, "Whether you're Nike or Coach, there's only so much inventory to collect for one brand."
Levi's and Mark Cross invite customers to bring in secondhand products to stores, but both still source from other secondhand suppliers such as flea markets to supplement their supply.
"For brands to buy things themselves is very resource-laden," said Seth Weisser, co-founder of What Goes Around Comes Around vintage stores in New York and Beverly Hills. "These brands might know manufacturing really well, but the industry of resale is something else."
Unique Challenges
Every item for sale on a secondhand marketplace must be sorted, priced, photographed and described in a listing. Multi-brand resellers have giant warehouses where some of that work is automated. Few brands can hope to achieve the scale needed to do the same.
At Eileen Fisher, for example, all new items must have a price tag that also includes a bar code and information about the materials used, information that comes from various departments. Eileen Fisher Renew, the resale arm, has to figure out what older pieces are made of and set its own prices, said Cynthia Power, the secondhand division's director.
"There are these [surprising] challenges, where when something feels like it should be easy actually isn't at all," Power said. "If you've built your company as a retail company, offering resale requires a different set of practices."
Duelling Models
The resale world is divided between platforms that stock and sell used clothing themselves, such as The RealReal and Rebag, and peer-to-peer marketplaces like Poshmark and Depop.
A similar divide is emerging for brands. Many early resale adopters, including Eileen Fisher and Patagonia, use Trove to operate much of their resale operations, including building e-commerce infrastructure and shipping. Secondhand sales facilitated by the company more than doubled last year, and Trove plans to significantly increase its warehouse space in 2021, said founder Andy Ruben.
Full article on Business of Fashion