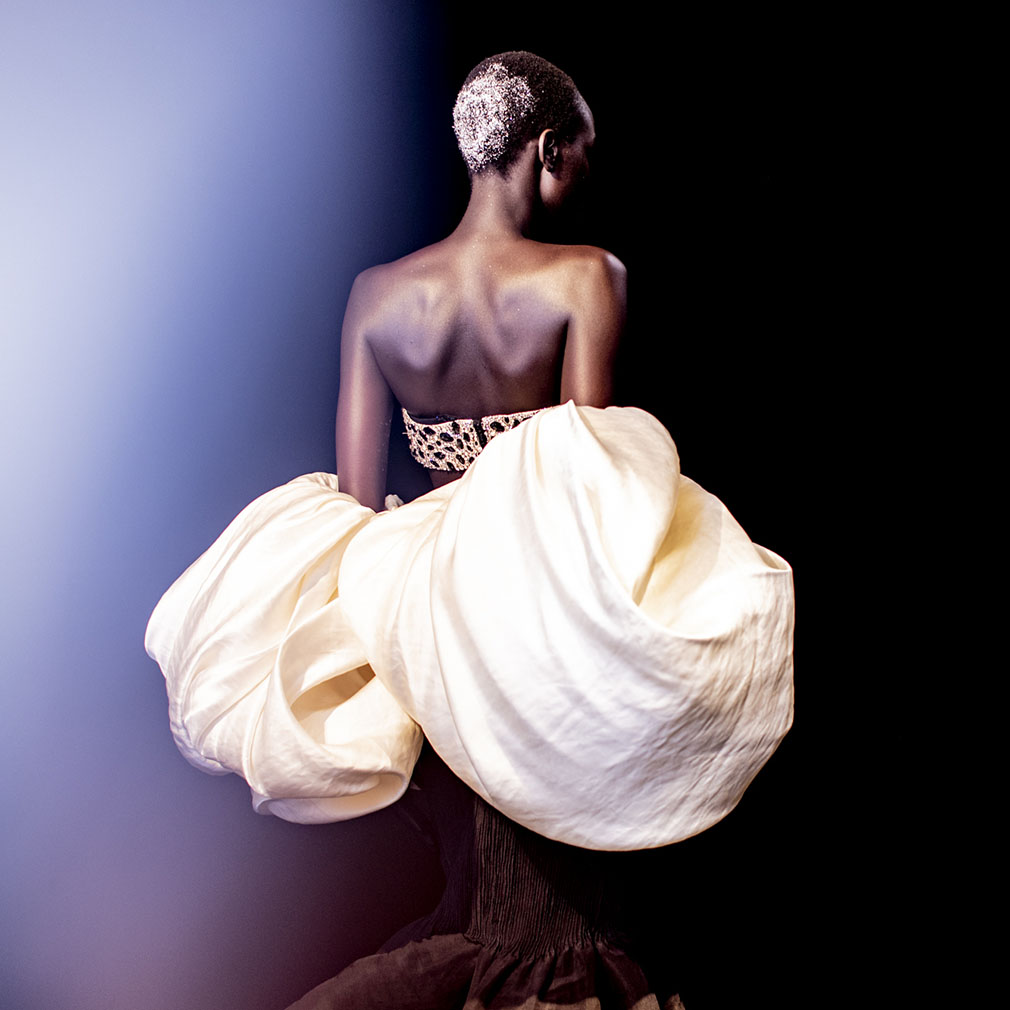 Initiated in September 2019, the project came to reality thanks to the support of the Défi, in partnership with the British consulting firm PwC, and is aimed at FHCM member brands. Developed in 2020 and tested at the beginning of the year with the participation of almost all the houses on the calendar, this tool that takes the form of software will be used for the first time during this Fashion Week. "This is an interesting tool, because we rarely talk about the impact in terms of CSR in the events sector.Here, we will have a global vision, from the effects of CO2 to everything related to the circular economy," continues Pascal Morand.
This tool takes into account some 120 key performance indicators for brands, involving all stakeholders: fashion houses, production agencies, press and communication agencies, model agencies, the main venues hosting Parisian events and institutions. All of this is based on 12 themes linked to the organization of a fashion show (transport, decor, logistics, catering, accommodation, communication, etc.).
Houses and their production agencies are invited to fill out a sort of questionnaire that covers all aspects of their organization during Fashion Week, and the software calculates their environmental impact directly, giving them a global picture of what their show entails. It's up to the brands to adjust their approach if they have done so in advance. All they have to do is validate their data, which will be collected anonymously by the FHCM.
The results of this first analysis will be published in November and the federation says it is ready "to share this tool with the Fashion Weeks that wish to do so". The aim is to get all Fashion Week participants to engage in a process of improvement, reducing their impact each season. From 2022, the economic impact of the shows will also be taken into account.
Read the full article on Fashion Network