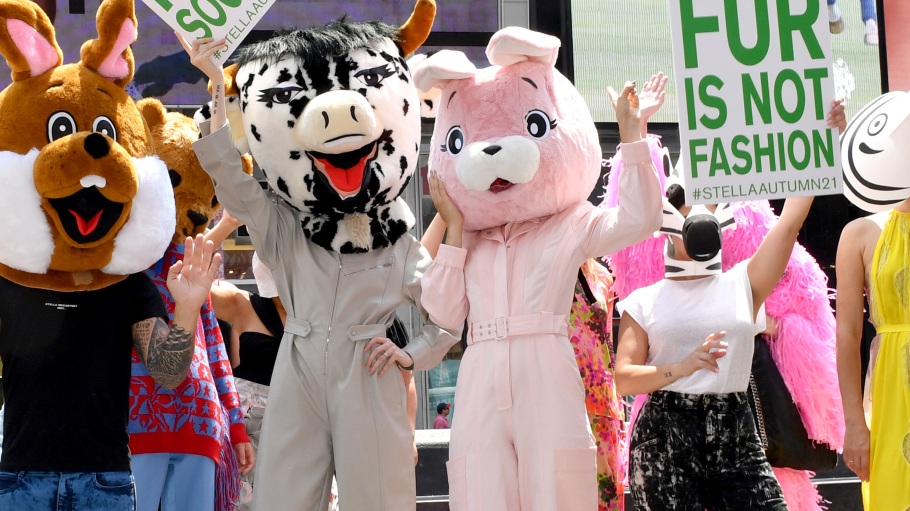 In the face of an ongoing global pandemic, climate crisis and social unrest, fashion labels today are not only encouraged, but expected, to respond to global issues and use their platforms to promote more than product.
To do that — and ensure they stay relevant — brands have begun rubbing shoulders with green, humanitarian and gender activist groups.
Shows, events, retail and big business operations might still be interrupted by the guerrilla tactics of climate campaigners, but those same activists are being welcomed into luxury houses — to walk the runways, feature in campaigns and shout about the causes on the brands' widely followed platforms.
Greta Thunberg featured on the debut cover of Vogue Scandinavia in August; Stella McCartney invited members of Extinction Rebellion to take part in her fall 2019 campaign, and the poet and activist Kai-Isaiah Jamal narrated a poem for Vivienne Westwood's recent film about Earth Day.
The social activist and Black Lives Matter campaigner Janaya Khan walked Gucci's Love Parade in Los Angeles while a new crop of content creators, who use their platforms to educate about climate change, human rights, or gender fluidity, are striking increasing numbers of brand deals.
This marriage of fashion and activism is set to reach new heights in 2022 as consumers, investors and policy makers pay increasing attention to how companies plan to deliver on all the sustainability and equity pledges they've been making throughout the pandemic.
"2021 was the year when many fashion brands talked about making changes, and 2022 needs to be the year when they deliver on those promises and pledges. They'll need to be taking stock of how they deliver to investors, and looking at the robustness and speed of their road map. It's a moment when brands should be saying: 'Let's rewrite the rulebook,'" said Anita Balchandani of McKinsey & Co.
For brands, there's a clear advantage in rewriting the rulebook and letting the activists who would usually boycott — or demonstrate outside — their shows into their world. It keeps brands relevant in the current climate, allows them to keep up with the expectations of the younger generation of consumers — and gain new perspectives.
Read the full article on WWD