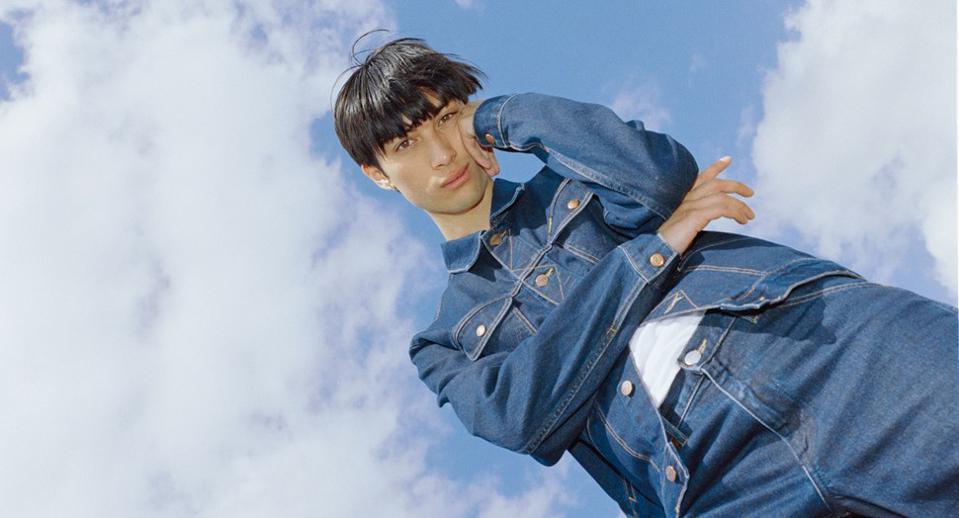 Using data from the Sustainable Apparel Coalition and Textile Exchange, the World Resources Institute (WRI) estimated apparel sector emissions to be 1.025 gigatons CO2e in 2019, or 2% of global emissions. Unchecked, a rise of 64% to 1.588 Gt by 2030 is projected. Simultaneously, the industry has a target of 45% absolute emissions reduction to limit warming to 1.5°C. Stay with me. There is good news coming.
Global Life Cycle data demonstrates that fashion's biggest emissions (and other environmental impacts) are in the material phases of the supply chain. The aforementioned WRI report presents six critical levers for reducing industry emissions. The first three of relate to materials efficiency, sustainability and innovation; the other three tackle energy efficiency, abandoning coal, and using 100% renewable energy.
"Ramping up investment in next-generation materials, including textile recycling, bio-based materials, and plant-based leather" is urged in the WRI report, and will be the focus of this series of articles, where I will examine the role of next-gen materials to supplying global fiber demand whilst reducing environmental impacts.
The materials science landscape has been emerging rapidly of late, with notable IPOs and brands investing in textile startups, thereby getting in at the ground floor in the race to secure supply. Following last year's developments, including Allbirds investing in Natural Fiber Welding, and H&M in Spinnova, brands are set to expand their partnerships with material innovators as some exciting innovations begin to scale.  
Looking ahead, I've compiled an overview of the companies forging ahead with next-gen alternatives to cotton and man-made cellulosic fibers (MMCFs). But first, what is the size of the cotton and MMCF market, and what are the sustainability issues?
Alternatives to cotton and MMCFs
Cotton accounts for 24% of the global fiber market (after polyester). In 2020, global cotton production stood at 26 million tonnes. MMCFs (including viscose, acetate, and lyocell), account for 6%. 
Cotton is grown industrially in 75 countries around the world, and MMCFs are usually made from wood pulp–some from forests planted for this purpose, others from endangered forests, thereby damaging fragile habitats and local communities.  
The demand for both fiber types is projected to increase year on year, despite land boundaries that cap their feasible production volumes. The main building block of both cotton and MMCFs is cellulose, but it's the way they are processed that differs.  
Cotton is processed into fibers from lint harvested from cotton plants, where MMCFs are reconstructed from dissolving wood pulp using a chemical process, earning them the name 'regenerated fibers'. Both fibers are used to make yarns and fabrics with varying characteristics.  Cotton tends to feel more textured and 'natural', while MMCFs including viscose feel more silky and drapey. However, innovators creating next-gen MMCFs are fine-tuning their fibers to behave more like cotton, making them a viable alternative to virgin cotton to alleviate the planetary limitations of industrial agriculture.
So, which companies are leaping ahead, and how much of the global fiber demand can they supply, by when?
Spinnova
Based in Finland, Spinnova has developed breakthrough technology for making cellulosic textile fibre out of wood or waste, such as leather, textile or food waste, without harmful chemicals. During a recent visit to their pilot factory in Finland, I learnt that the factory runs on renewable energy, the wood pulp is FSC certified and shipped from their feedstock partner, Suzano, and no chemical solvents are used to create the fibers, thereby avoiding the need for wastewater treatment and the associated impacts.  
Spinnova's avoidance of chemical solvents during 'wet spinning' of fibers offers such game-changing impact reduction that Lenzing (one of the world's biggest MMCF producers) invested in Spinnova from the outset. Following their IPO in 2021, Spinnova's new 'Woodspin' production facility is under construction and due for completion this year. It will run on 100% renewable energy and recovered heat energy, transferring excess energy back into the district heating network. 
"Thanks to our clean production method, we don't need an environmental permit" explained CEO and founder Janne Poranen in a recent company update.
The company hasn't disclosed a Life Cycle Analysis (LCA) of the cradle-to-gate impact of their fiber yet "because it is the pre-commercial phase", but a preliminary third-party comparison conducted by Simreka concluded a CO2e footprint of 64.5% less than conventional cotton.
So what's their production capacity? In the medium term, Woodspin's target will be 150,000 tonnes per year, rising to 1 million tonnes by around 2034: equivalent to around 4% of the cotton market.  Their current pilot facility is used for R&D and small batch fibre production.
Read the full article on Forbes