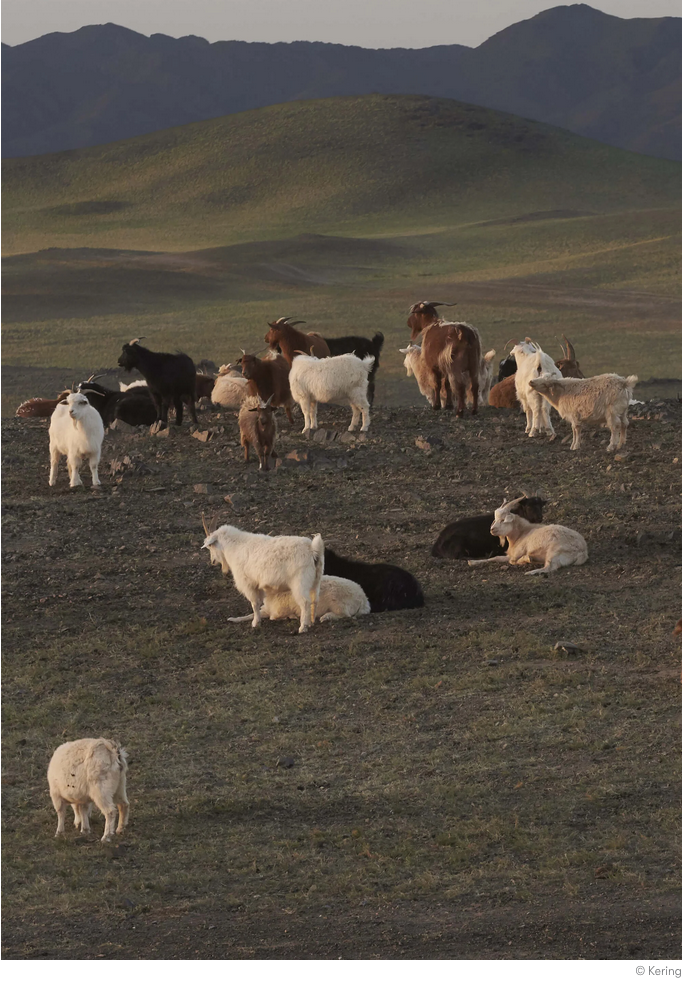 The planet is haemorrhaging species, and the fashion industry, which has played a significant role in contributing to those losses, is facing pressure to curb those impacts.
The industry will soon have better direction for improving. The Science Based Targets Network is gearing up to help companies set targets for biodiversity conservation, similar to what its predecessor, the Science Based Targets initiative, has done in helping businesses set emissions goals in line with the Paris Agreement. Gucci-owner Kering is lending its support, expanding pilot efforts that have focused on its own supply chain impacts on soil health and wildlife habitats.
Next month, the coalition of more than 30 environmental organisations and consultancies will release a Science Based Targets for Nature interim guidance, designed to help companies across industries reduce or even reverse their impacts on biodiversity loss. The organisers say the guidance will cover industries including fashion, which has been awakening to its role in the planet's loss of biodiversity.
"The fashion industry should care about protecting nature because, from raw material sourcing to end-of-life disposal, the industry has a fundamental dependency on nature's services," says executive director Erin Billman.
The fashion industry had pledged to act on biodiversity as part of the G7 Fashion Pact last summer, but that was a vague promise with little guidance. Kering introduced a pioneering biodiversity strategy in June, but few other brands have taken specific actions. Biodiversity is not something most companies know how to tackle, given the range of geographies and ecosystem impacts across supply chains, scarcity of tools for guiding corporate actions and other challenges that biodiversity conservation encompasses compared with climate change. This was supposed to be an important year for global policy on biodiversity, but the pandemic delayed much of the planned work, further raising the alarm for conservationists.
The hope for the Science Based Targets for Nature is that by establishing a framework similar to what exists for climate emissions, companies — and cities, which are included in the current effort but were not in the climate targets — will ramp up their efforts to combat the biodiversity crisis as well. The fashion industry is showing early interest, says Jess McGlyn, the coalition's corporate engagement lead. She's presented the concept to members of the Fashion Pact, a number of which have since contacted her individually to learn more (there's no formal corporate engagement yet). McGlyn says it's also a priority to involve large and small companies from the global supply chain in the process.
"We want them at the table from the start so that we can design a product that is user-friendly across a broad range of companies," she says.