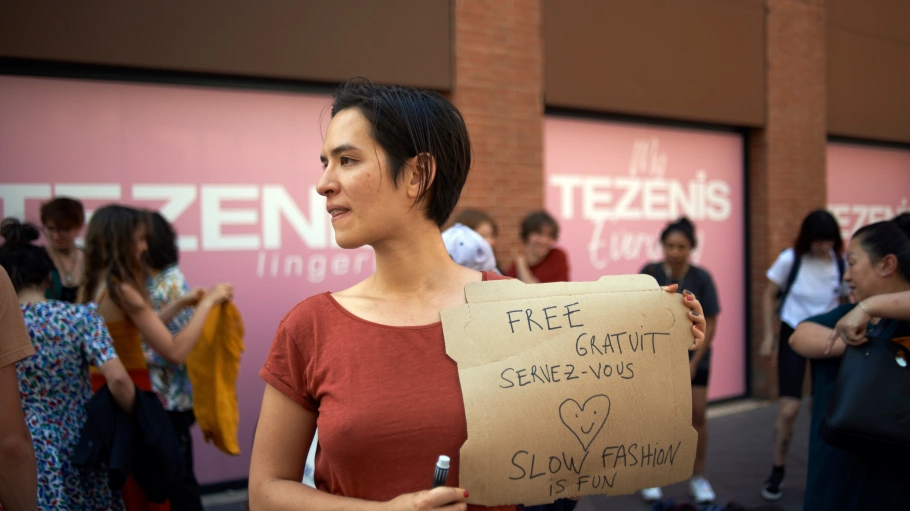 Fashion Revolution's latest report released Thursday shows fashion is ill-concerned with measurable progress on hot-button sustainability issues.
Now in its seventh edition, the Fashion Transparency Index is an annual report ranking 250 of the world's largest fashion brands and retailers based on publicly available data across human rights and environmental issues. Since November, Fashion Revolution has been conducting its research for this year's report, including engagement and outreach to scoring brands. The Laudes Foundation is among the funding partners.
According to the report, topline sustainability issues like overproduction, supply chain transparency and living wage data are continually falling by the wayside. Brands represent a cross-section of the industry and are ranked between 0 to 100 percent (higher being better), according to their disclosure on a 246-deep questionnaire. The questionnaire covers a wide range of social and environmental topics, including animal welfare, chemical and water management, climate, forced labor, living wages, purchasing practices, supplier disclosure and waste.
Brands achieved an average score of just 24 percent, with nearly a third of brands scoring less than 10 percent.
Among the best-performers by Fashion Revolution's counts were Italian brand OVS, which scored highest again this year with 78 percent, tied with Kmart Australia and Target Australia. H&M, The North Face and Timberland followed suit, tied at 66 percent. A notable mover and shaker this year was Dutch clothing chain Zeeman for going above and beyond on its due diligence-aligned supplier code of conduct.
On the bottom rung of placement, 17 major brands scored a dismal 0 percent, among them Jil Sander, Fashion Nova, Max Mara, Tom Ford and Elie Tahari. Findings were not prescriptive to each brand but noted a lack of public disclosure on governance, policies and more.
Climate, supplier due diligence and forced labor indicators were among the telling pain points affecting the overall scores.
➔ Read the full article on WWD