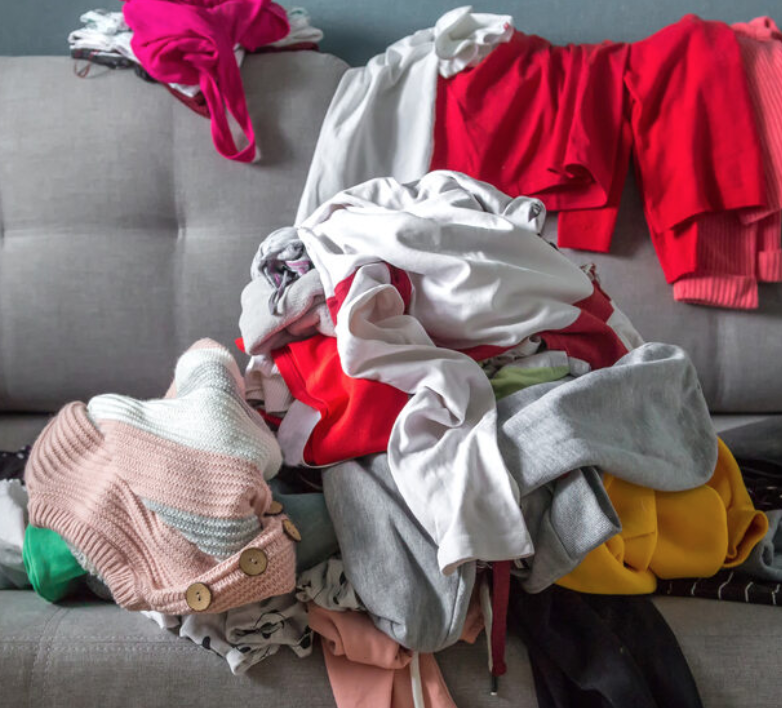 European Union policymakers are watching their wash — especially the impact of shedded microfibers.
A white paper released Monday by nonprofits A Plastic Planet and 5 Gyres Institute, as well as filter makers Matter, PlanetCare and Xeros, drummed up support for mandated microfiber filters in all new washing machines for sale in the EU (something the government has been eyeing since August). The paper has support from Eco-Age, Plastic Soup Foundation, Fashion Revolution and Good on You. It is funded by greentech company Xeros and A Plastic Planet.
"The elephant in the room is that we are producing and consuming at destructive levels," commented Philippa Grogan, sustainability consultant at Eco-Age, via email. "Beyond addressing the proliferation of fossil fuel fibers, there are some other ways to address microplastic pollution — from material selection and textile engineering, to laundry machine filtration and upgrading downstream wastewater treatment infrastructure."
Synthetic textiles like polyester are a major source of microfibers, responsible for 35 percent of the total shed, according to a report by the International Union for Conservation of Nature. Microfibers are the tiny shedded synthetic polymer microparticles below 5 millimeters. Per the EU's draft microplastic initiative, policymakers are looking to labeling, standardization, certification and regulatory measures for tackling these shedded plastics at their source.
All of these efforts follow its circular fashion policy. The EU and France have been leaders, with France as the first country to pass a mandatory microfiber filter law for all new washing machines (effective January 2025). Earlier this year, California Assemblymember Tina McKinnor introduced assembly bill 1628, which could require a microfiber filter on all new washing machines sold in California by 2029.
All of this is to say — "We know enough to act on microfibers," per Lisa Erdle, director of research and innovation 5 Gyres Institute, to WWD. "This is a really long-term process. Industries only just adopted a method to measure textiles.…Even natural fibers can contain synthetic chemicals and a single load of laundry can shed up to 18 million microfibers."
A Plos One study led by 5 Gyres Institute found microplastic pollution has increased tenfold since 2005, with more than 171 trillion microplastic particles now floating in the oceans. They don't go away, so preventing further damage is necessary as the science shows and areas along fashion's supply chain such as manufacturing, laundering and discarding are hot impact points ripe for rethinking.
Erdle described laundering as the equivalent of "putting our clothes through warfare" with abrasion, water use and more as contributors to their roughness.
She offered advice to consumers in lieu of legislation: go thrifting (old clothes shed less), wash on cold, avoid gentle cycles (which use more water) and don't wash your jeans (something Levi's supports in campaigns). WWD asked if hand-washing or less abrasive methods might remedy shedding. "There isn't necessarily a cutoff that we know that says 'this level of microfiber shedding is permissible.' It's going to be a range of what is shed," Erdle said.
A number of low-tech solutions exist today including the Guppy bag (a $35 lingerie bag that catches fibers) or Cora ball ($40 wash ball for catching fibers), while innovative filter-makers include Matter, PlanetCare and Xeros. The whitepaper underscored that British citizens, for one, overwhelming support policy that mandates filters — and they don't want to pay for their microfiber waste or keep up with the hassle.
Acknowledging the need for more circular design at the start of the process, Paul Servin, chief scientific officer at Xeros, underscored "Polyester is so cheap, and it just goes hand-in-hand with [the problems of] fast fashion."
A company with much to gain if filters became mandatory, independent tests by the Hohenstein Institute found Xeros' "XFilter" filtration device was said to capture 99 percent of microfibers. Servin stressed there are myriad near-terms and long-term solutions and filters are just one part of the puzzle. "People will not clear out their entire wardrobe just because there's something new coming, and nor should they."
Read more on WWD
Selected by Yahoo